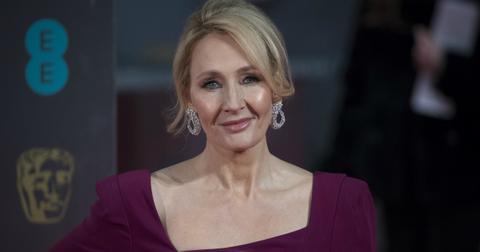 The "JK Rowling Reveals" Meme Is Responsible for Some Compelling Plot Twists
By Mustafa Gatollari
JK Rowling's "character revisionism" recently came to a head when frustrated fans lampooned her penchant for adding "fiction to fiction" by filling in details about characters despite the lack of textual evidence to prove it.
Many think her turn as a social commentator is spurring dramatic "reveals" about her characters, like Dumbledore's sexuality or that the Harry Potter series takes place in the Matrix. OK, the Matrix thing is made up, but there are lots of people who are tiring of Rowling's "reveals," as much as they love her.
Twitter decided to turn the "JK Rowling Reveals" headline on its head by making it into a predictive text meme game.
1. Getting in on the fun is pretty simple.

All you need to do is open up the keyboard on your smartphone and make sure predictive typing is enabled (it usually is by default).
Type "JK Rowling Reveals" and keep hitting the middle predictive text option to create your plot twist.
2. It's been yielding some pretty hilarious results.

A lot of times they're gibberish or grammatical messes, but sometimes you get comedy gold.
3. What does this one even mean?

I'm assuming Kiera texts a lot about the kids and possibly hitting up the movies.
4. Sometimes, things got a little too real.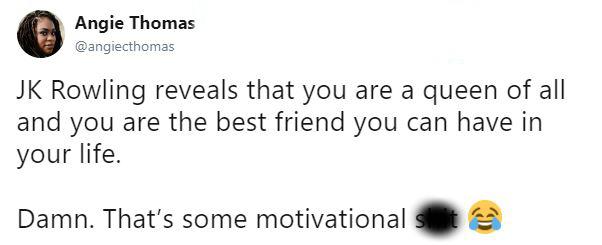 Some players' predictive text was surprisingly insightful and inspiring, whether they wanted it to be or not.
5. Some of the "reveals" were inspirational pearls of wisdom.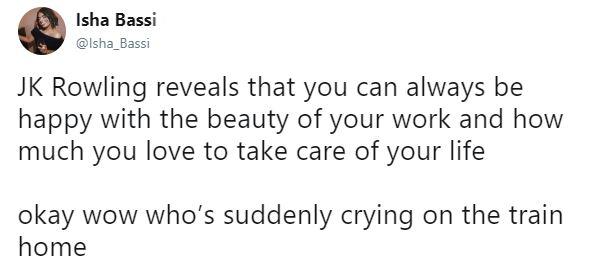 I mean yeah, I'd be crying on the train too.
6. This one's the best fortune cookie ever.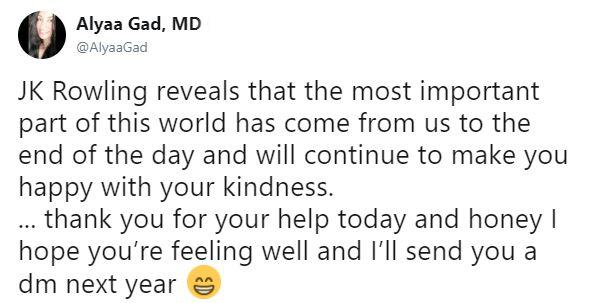 That's a JK "reveals" headline I'd love to see...especially if it's about me.
7. Some of them just hit a little too close to home.

Ouch, I don't even know what to say about that. JK's savage.
8. Some were a mixture of personal reveals...

...and cryptic messages. Maybe they do have a diverse home...whatever that means.
9. I'm going to go out on a limb...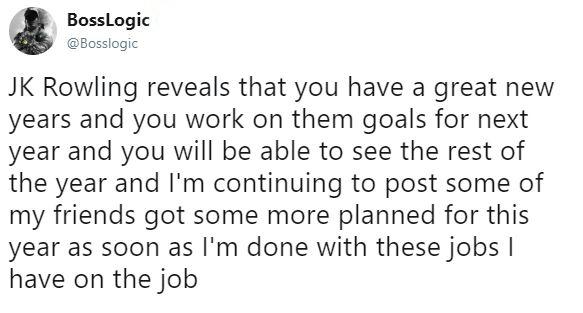 ...And say that @BossLogic here is big on motivational texts and getting people amped about jobs. Just a though.
10. I got the sneaking suspicion though...

That some people weren't playing the game in good faith. Either that or this dude is a huge Oasis fan.
11. This is....kinda inspirational.

...and convoluted. But yes, working your balls off the side of the road is my new mantra.
12. Some people were straight up insulted by Rowling.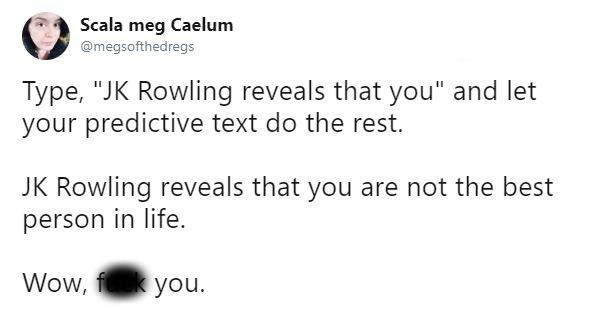 Well, the Rowling meme, anyway.
13. Terrible grammar aside, this one has a point.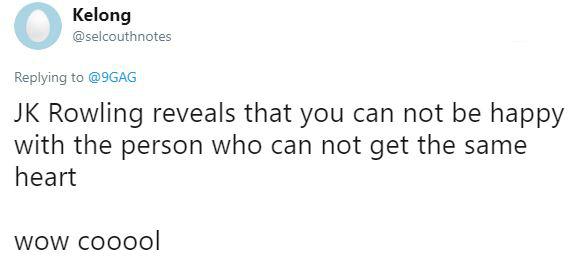 "If you can't get the same heart as me dawg, then there's no way we can be in love. Ya feel me?"
14. Some of the "reveals" straight up seemed like something Rowling would say...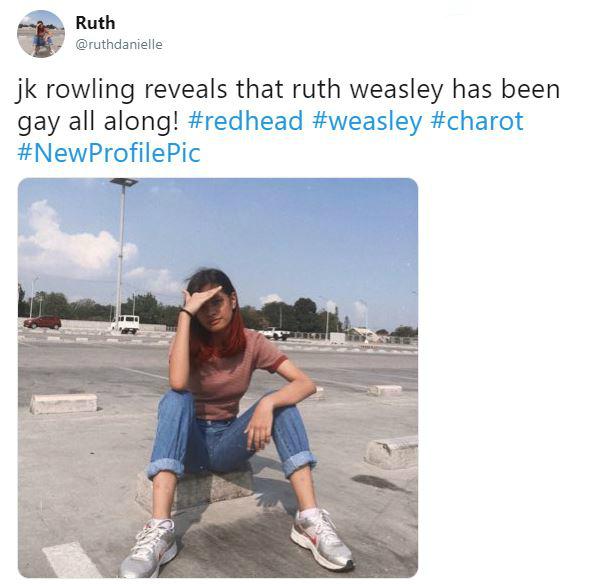 It's kind of strange though, what's going on with this new meme. It seems like only a short time ago, everyone was Yaaaas-ing Rowling on social media.
15. Now, the very platform that supported her and retweeted everything she put out...

...has turned her into a meme.
16. The internet's a cruel beast.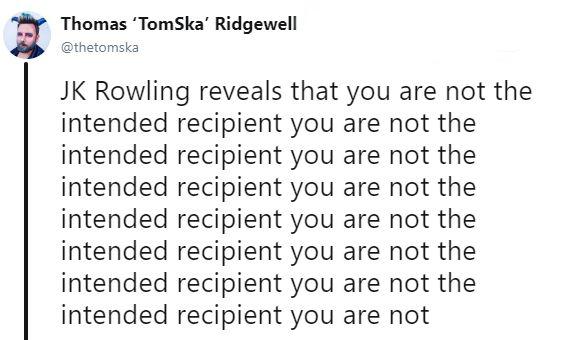 But that's the social media love-hate cycle, isn't it?
17. One day you're a media darling.

The next, you're the butt of a joke.
Personally, I think JK's going to take this one on the chin and move ahead with her $1 billion net worth and library of literary classics.