Journalism Appears to Run in the Family — More Details About John Dickerson's Parents
Longtime CBS news anchor and political journalist John Dickerson grew up with two career-minded parents. Who were they?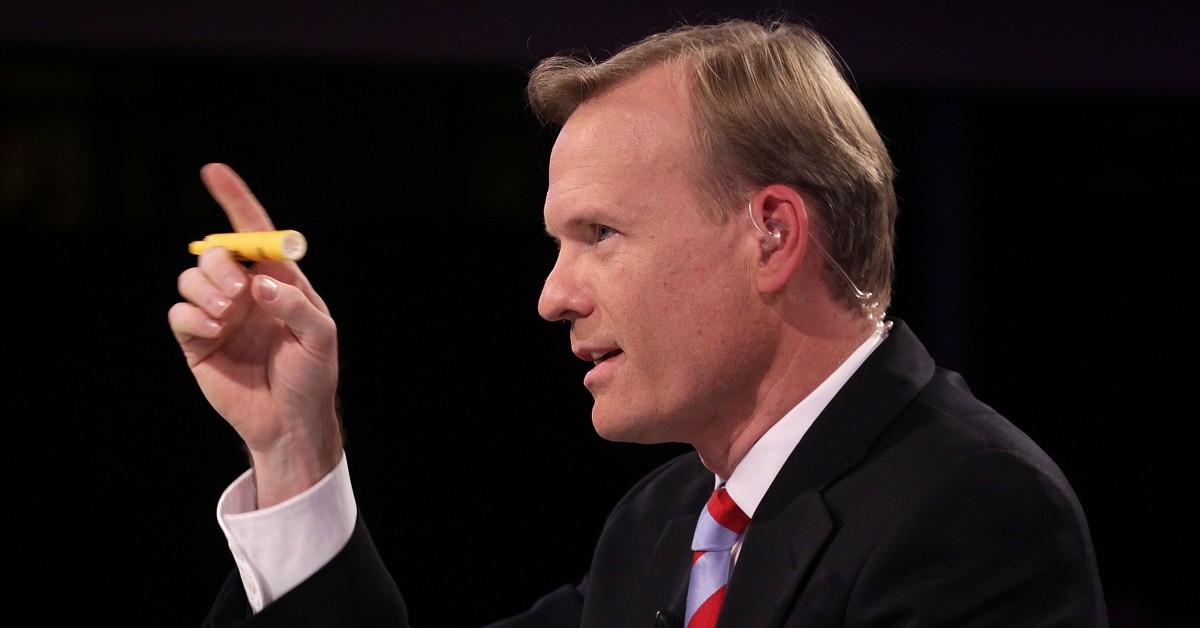 If you don't recognize John Dickerson's name, we guarantee you've heard him speak on at least one news broadcast. After all, John is an expert political news correspondent. He hosted the CBS News broadcast Face the Nation for two and a half years, among holding many other broadcast/writing positions throughout his decades-long career.
Article continues below advertisement
But how did John get inspired to choose journalism as a career path in the first place? It turns out that his late mother was a pioneering television newswoman. In 2006, John even published a book called On Her Trail, detailing his relationship with his mom and the profound impact she had on him.
Keep reading to learn more about John's Dickerson's parents.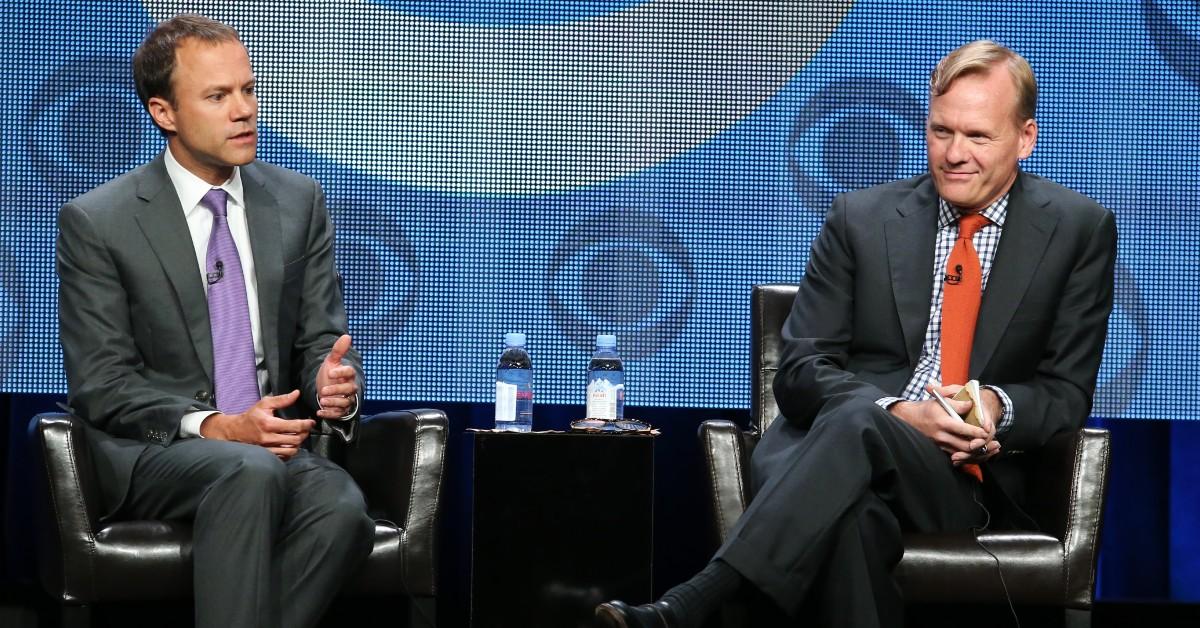 Article continues below advertisement
John Dickerson's mother is pioneering journalist Nancy Dickerson Whitehead.
John's mother, Nancy Dickerson, actually shattered the journalistic glass ceiling back in the 1950s after she was hired by the CBS News Washington bureau.
After producing her own radio show titled Capital Cloakroom, Nancy went on to be hired as CBS's first ever female correspondent. Before that, she worked as an associate producer on Face the Nation.
Article continues below advertisement
Nancy's accolades don't stop there. She also added another journalistic first to her list when she was the first female correspondent on a political convention floor. Not only that, but she was also onsite to cover Martin Luther King Jr's iconi, "I Have a Dream" speech during the 1963 March on Washington.
So, is John's father also a journalist? Does fact-checking run in the family? Seems like John got his journalistic drive from his mother's side of the family as his father, C. Wyatt Dickerson, was a noted businessman and real estate developer.
Nancy married C. Wyatt two years after she became CBS's first female correspondent. The couple were married for 20 years before divorcing in 1982.
Article continues below advertisement
A New York Times obituary for C. Wyatt described Nancy and C. Wyatt as "wealthy bons vivants who witnessed history over candlelight at dinner parties, inaugural balls, and even 1970s discotheques."
Nancy passed away first, in 1997, due to complications from a stroke. She's buried at Arlington National Cemetery next to her second husband, former Navy commander John C. Whitehead, whom she married in 1989.
Article continues below advertisement
C. Wyatt Dickerson died in 2006, due to complications from esophageal cancer. He also remarried after he and Nancy divorced. However, despite their split, what we loved was reading about how C. Wyatt wooed Nancy at the start of their courtship.
Per the same New York Times obituary, C. Wyatt "moved quickly after their first date, arranging for [Nancy] to stay at the Savoy while in London and sending a Bentley to pick her up at Heathrow. He followed up a few days later and wooed her in museum galleries and with hard-to-score theater tickets."
Article continues below advertisement
John and his wife, Anne, have a son and daughter named Brice and Nancy. Nancy is, of course, named after John's mom.