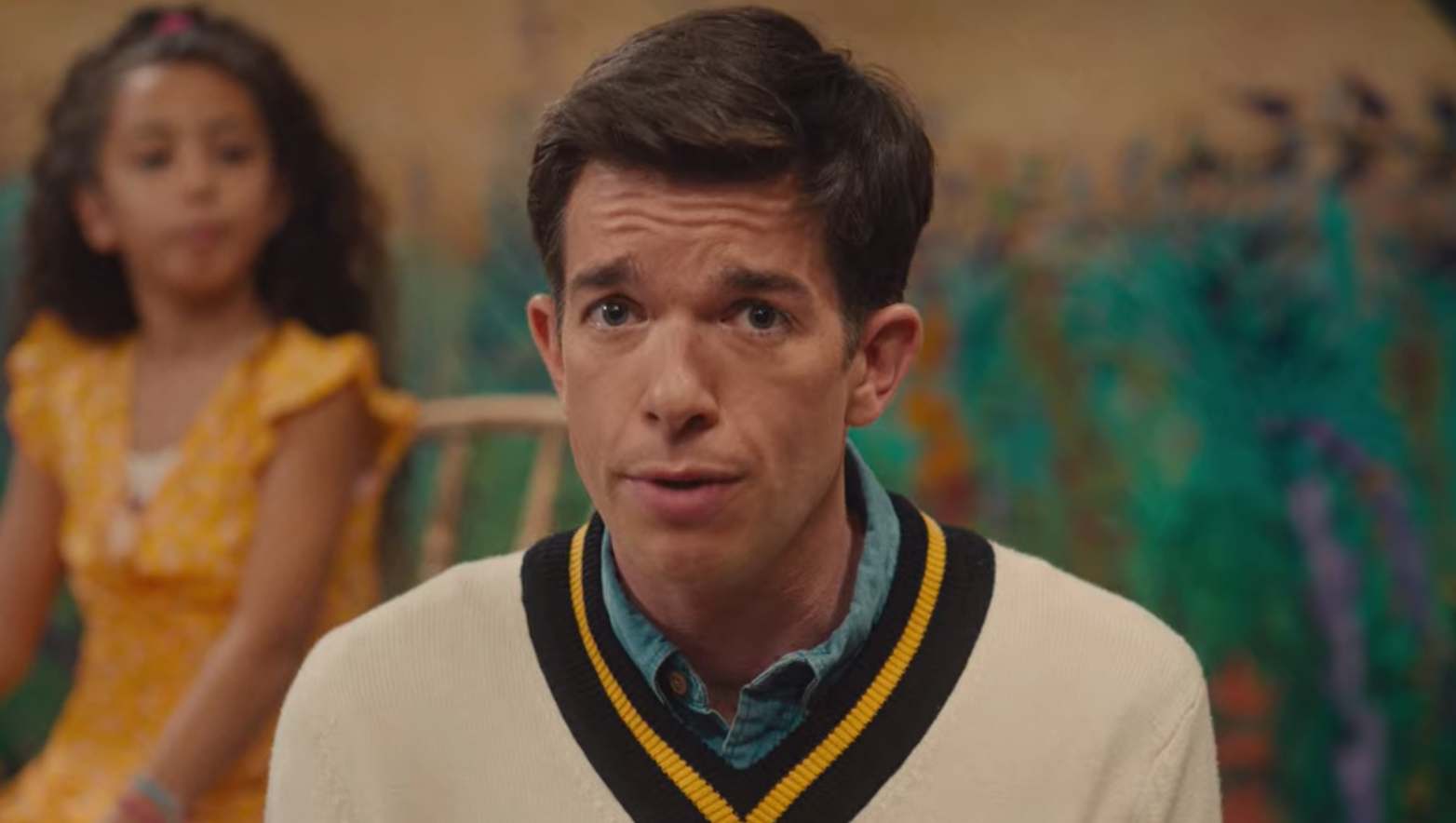 Does John Mulaney Talk About His Brother's Death in 'John Mulaney and the Sack Lunch Bunch'?
John Mulaney's new special, John Mulaney and the Sack Lunch Bunch, dropped on Netflix just in time for Christmas (Christmas Eve, to be exact). It's a children's TV special, as described by John himself in the trailer — and what does that mean exactly? Well, it's John hanging out with a bunch of kids, talking about the realities of life. There's singing and special guest star appearances, including Natasha Lyonne and Jake Gyllenhaal. The subject of death is brought up, but were John's own experiences with it discussed?
Article continues below advertisement
John Mulaney's brother died when he was young.
The topic of death comes up repeatedly in the otherwise jovial show, along with other serious talking points. There's a kid whose worst fear is drowning, another talks about a memory of seeing a woman cry in New York City, there's talk of accidental shootings and schizophrenia, and more. John knows death pretty well himself: His own brother, Peter, died when he was four years old. Peter passed away in 1986.
Article continues below advertisement
Is this talked about in John Mulaney and the Sack Lunch Bunch?
In the beginning of The Sack Lunch Bunch, John mentions a member of his family dying, but it's not his brother — it's his grandma's boyfriend. A "young John" breaks out into song singing about how weird it was having a grandma who had a boyfriend. After, the kids ask John how he died. Apparently, Paul, John's grandma's boyfriend, died after surviving a series of strokes and cancer — only to be accidentally shot by his grandma, who thought he was an intruder.
Article continues below advertisement
It's unclear if this is a real story or not (John tells Vulture it's based on true events), but Peter, John's brother, isn't mentioned...which is a little weird considering the show is about death and dying, and John's very own brother died when he was young. This seemingly should have had an effect on the comedian. But perhaps this topic is off-limits, which is also understandable.
John isn't afraid of broaching many personal topics, including his marriage, being scared of the Manson family, his alcohol addiction, and more. He told Esquire in September 2019, "I drank for attention. I was really outgoing, and then at twelve, I wasn't. I didn't know how to act. And then I was drinking, and I was hilarious again." He began doing harder drugs, saying, "I never liked smoking pot. Then I tried cocaine, and I loved it." But he gave up drugs and alcohol by the time he was 23 and has been sober since.
John Mulaney and the Sack Lunch Bunch is now streaming on Netflix, and you should definitely watch it if you feel like experiencing a hilarious existential crisis.