The Reason Why Jordan Ended His Engagement With Fellow 'Bachelor in Paradise' Star Jenna
Jordan Kimball moves on from ex-fiancée Jenna Cooper in Season 6 of 'Bachelor in Paradise.' Here's who caught his attention.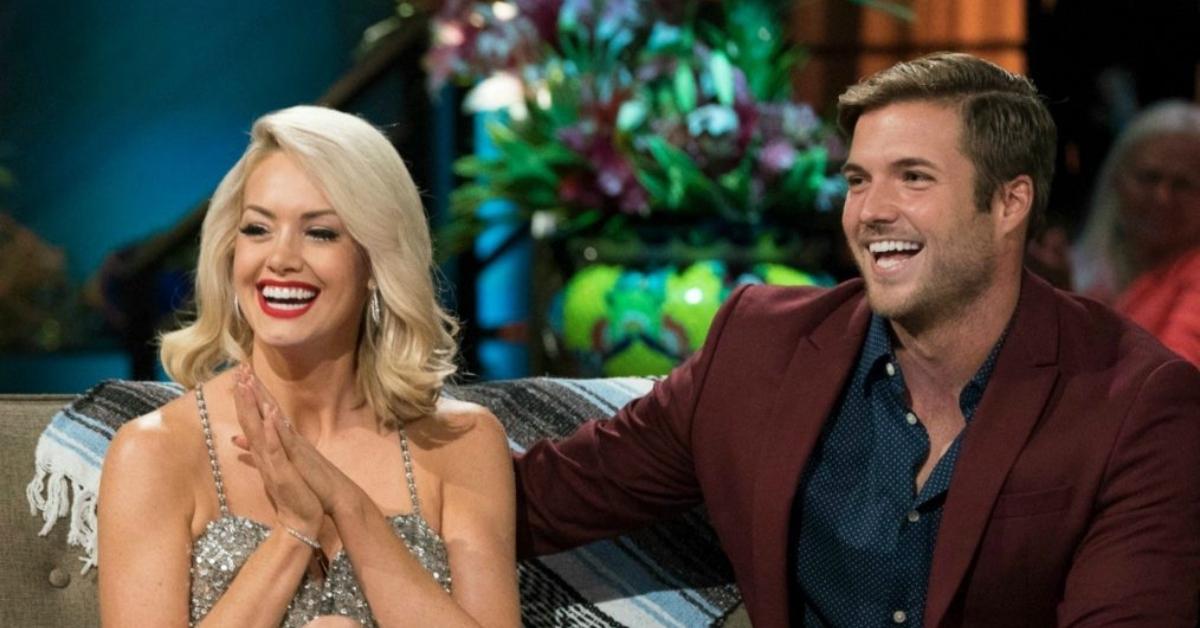 He's back! Jordan Kimball aka the "Mayor of Paradise," as he likes to refer to himself, joined the cast members on Bachelor in Paradise. Not greeted with that warm of a welcome, the Bachelor Nation star quickly made his moves on the ladies… and a few of the guys were not too happy.
Initially, Jordan tried to click with blonde beauty Hannah Godwin. Apparently, as the biggest hot commodity on the island, she now has three guys vying for her attention: Blake Horstmann, Dylan Barbour, and Jordan.
Article continues below advertisement
The male model arrived in Mexico and quickly asked Hannah out on a date, hoping that they would bond over their similar career choices. Though she initially agreed to a one-on-one date, Hannah rescinded the offer and ran back into the arms of Dylan. Blake is currently preoccupied with multiple women, a problem that has already been foreshadowed throughout the season.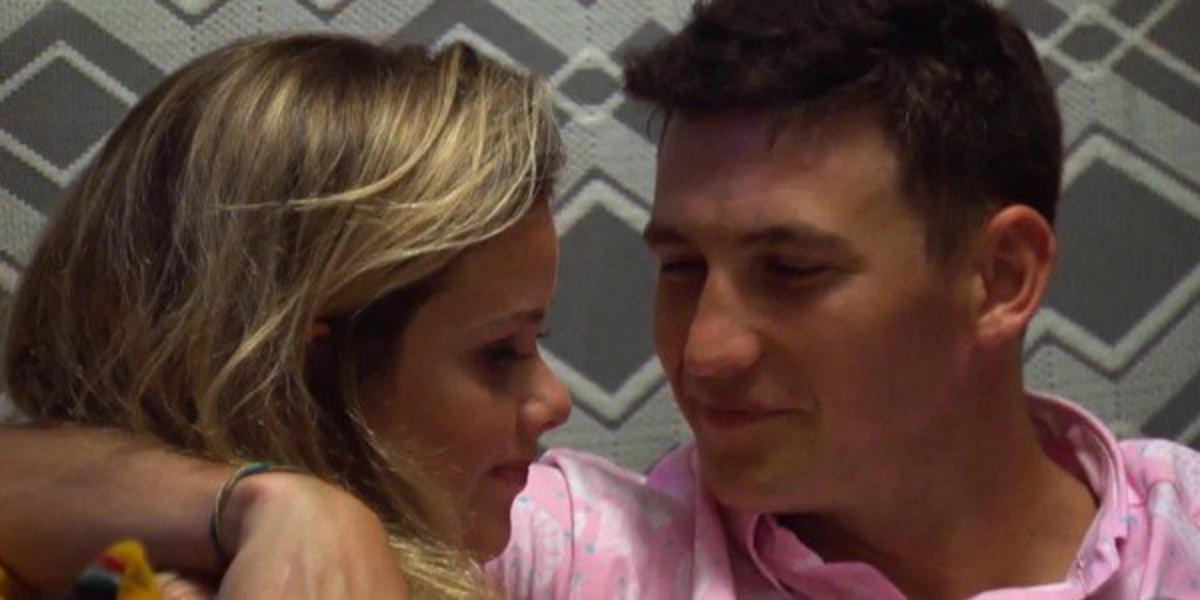 Article continues below advertisement
Jordan eventually asked Clay Harbor's girl Nicole Lopez-Alvar out and the two go zip-lining. Though it seems she had a nice time, she heads back to camp and kisses the former football player easing his concerns, stating, "There's no comparison."
Will the male model finally catch a break? Last year, fans watched as Bachelor in Paradise stars Jordan and Jenna Cooper got engaged on the ABC series, but quickly called it off in September.
Why did Bachelor in Paradise stars Jordan and Jenna end their engagement?
Last season, Jenna and Jordan were totally the "It" couple of BIP; however, their romance quickly ended after cheating allegations surfaced. Reality Steve interviewed a man claiming to be the blonde beauty's real-life boyfriend who said that she was just using the dating show to further her career.
Article continues below advertisement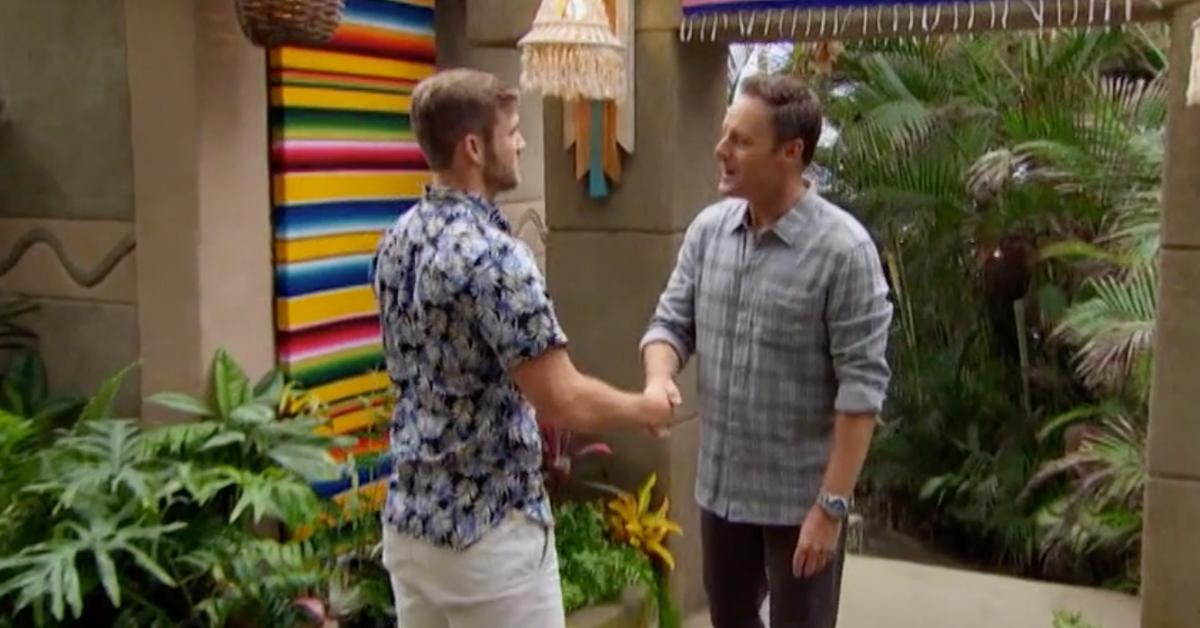 "Jenna is a manipulator," the unidentified man told the spoiler guru. "She manipulated me. She manipulates the other guys she 'networks' with and is apparently manipulating this Jordan guy." He continued: "She uses men for money and business help and loves the attention along the way. And she just loves to rub in your face that she's pretty and everyone wants her and how she can easily move onto the next. I'm tired of the bullshit and am calling her out."
Article continues below advertisement
Her alleged boyfriend sent RS screenshots of text messages that the outlet reported was from her legitimate phone number. After news broke, Jordan quickly ended their engagement. "It felt like a body drop," he told People at the time. "I got taken down. I'm weak in the knees and I feel like I have rocks in my stomach."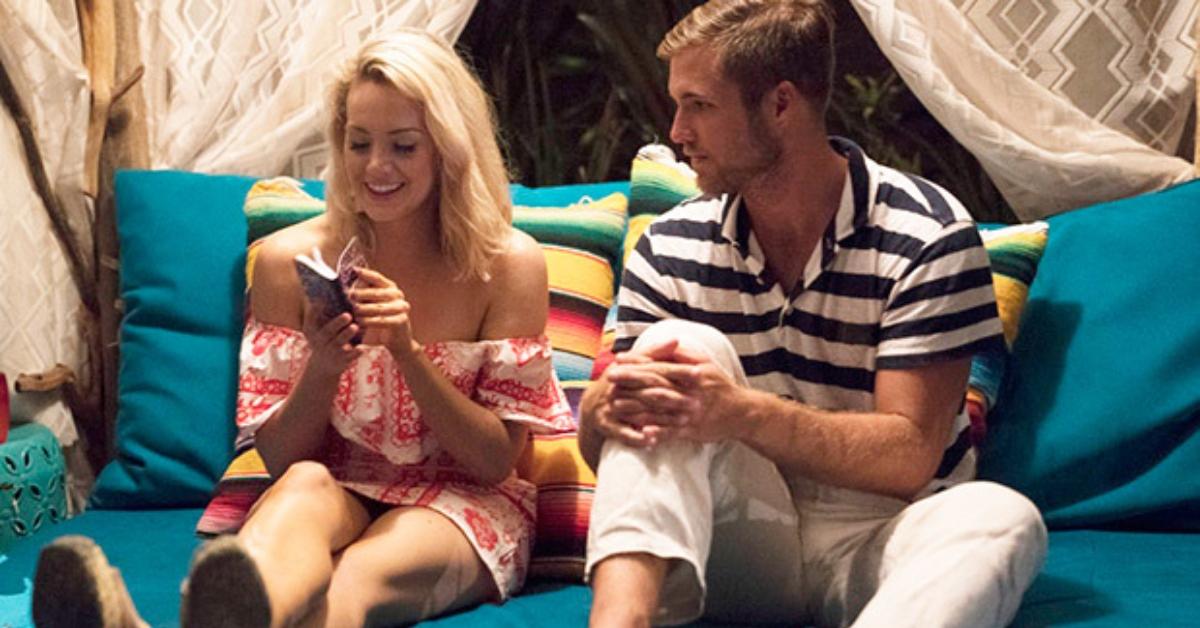 Article continues below advertisement
Jenna has denied all of the allegations made against her, calling them "simply untrue." In May, the reality star revealed to Us Weekly that she is writing a book about the drama surrounding her relationship with Jordan.
"I know America has heard some of the obnoxious lies about me from Bachelor Nation's most thirsty contestants and gossip blogs. But now it's my turn. I have gone to great lengths to prove that all of these accusations were false," she explained. Adding, "I hope that it will inspire other women to stand up for themselves despite being victimized and bullied."
Catch new episodes of Bachelor in Paradise on Mondays at 8 p.m. ET on ABC.