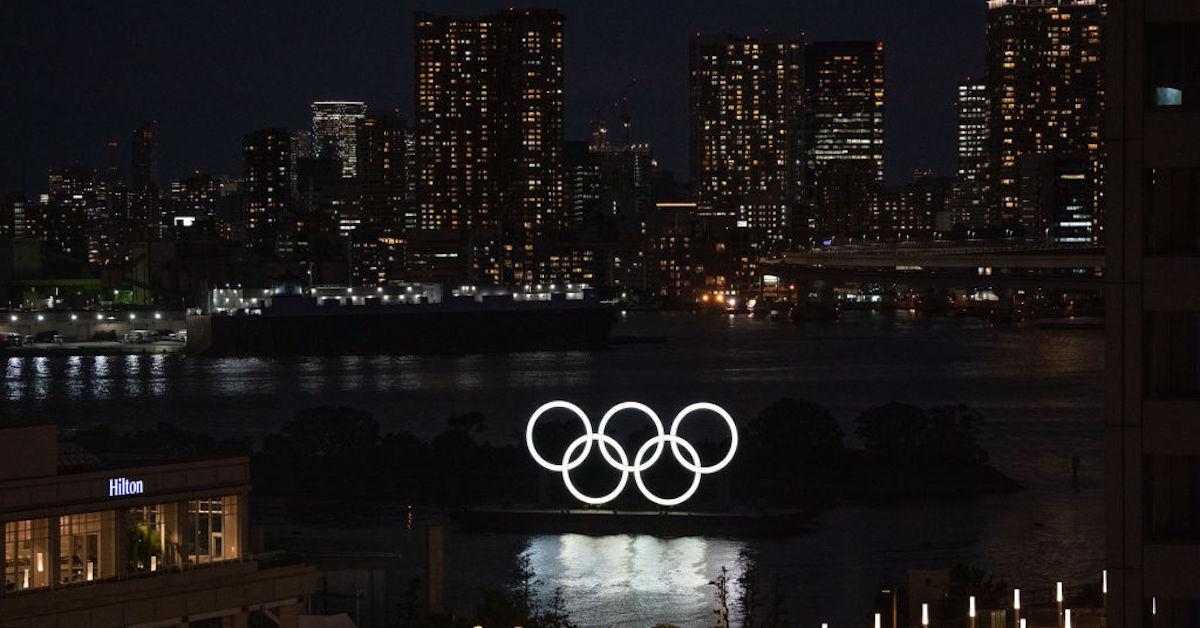 Jordan Chiles' Mom Won't Have to Watch Her Daughter Compete From Prison
Article continues below advertisement
The mother of the 20-year-old Oregon-born gymnast was meant to report to prison on July 27, the same day Jordan is set to compete in the final, should team USA make it through qualifying.
Keep reading to learn more about Gina Chiles' case and what the latest court decision means for her prison sentence.
Article continues below advertisement
A judge allowed Gina Chiles, Jordan Chiles' mom, to postpone her arrival to prison.
Lawyers for Gina Chiles managed to convince the federal judge in Porland, Ore., to delay the start of Chiles' prison sentence for 30 days after she was meant to report to prison on the same day Jordan is set to compete for the overall team title.
Chiles' lawyers asked the judge to "give Mrs. Chiles' daughter at least some additional time to have her mother's emotional support and guidance during such a monumental time in her young life," according to KOIN, CBS's Portland affiliate. This way, Chiles will be able "to support her daughter throughout the Olympics."
Prosecutors in the case did not object.
Article continues below advertisement
Why is Gina Chiles going to prison?
Despite the 30-day delay, Chiles will be serving one year and one day in federal prison after pleading guilty to one count of wire fraud. According to court documents obtained by CBS 42, Chiles embezzled $1.2 million from clients and business partners, and spent hundreds of thousands of dollars on personal expenses over the course of her nearly four years running the commercial properties management business Inspire Vision Property Management LLC.
Article continues below advertisement
Chiles "had stolen so much she could no longer cover the resulting shortfalls by moving clients' money around," the documents read (per CBS 42).
Chiles' biggest victim feels the Olympian's mother is just getting "a slap on the wrist."
Karla Pearlstein lost $945,000 to Chiles after renting her a mansion to run as a wedding venue, and is not at all pleased that the court has allowed her to delay her prison entry. "I think it's absolutely ridiculous," she said to KOIN. "The courts have given her break after break. This is not the first time that they have allowed her to travel or delayed for sentencing because Jordan's Olympic trials or whatever, but it's a real disservice to those of us who she victimized."
Article continues below advertisement
"Gina is very charming and she seems like, apparently to the court, she seemed like she was a low risk," she continued, per a separate KOIN report. "They were pushing back her imprisonment date because of her daughter's Olympic work. I really think that what she got was a, basically, a slap on the wrist."
Article continues below advertisement
Chiles will still have to surrender to the U.S. Bureau of Prisons 30 days after her supposed July 27 prison entry date, and has been ordered to begin paying $1.2 million in restitution when she gets out.
According to People, Chiles recently spoke to Today's Hoda Kotb about what it was like to watch her daughter soar so high in her gymnastics career despite it being a difficult time for the family. "Every moment I watch Jordan is the most amazing moment as a mom," Chiles said. "And so I am just looking at it as not bittersweet, but just sweet, period, that she's here."