Jordan Myles Just Quit the WWE in Expletive-Filled Rant Against the Company's "Racist" Culture
Superstar ACH, aka Jordan Myles, officially cut ties with the WWE for a history of "racist" treatment that includes a poor T-shirt design.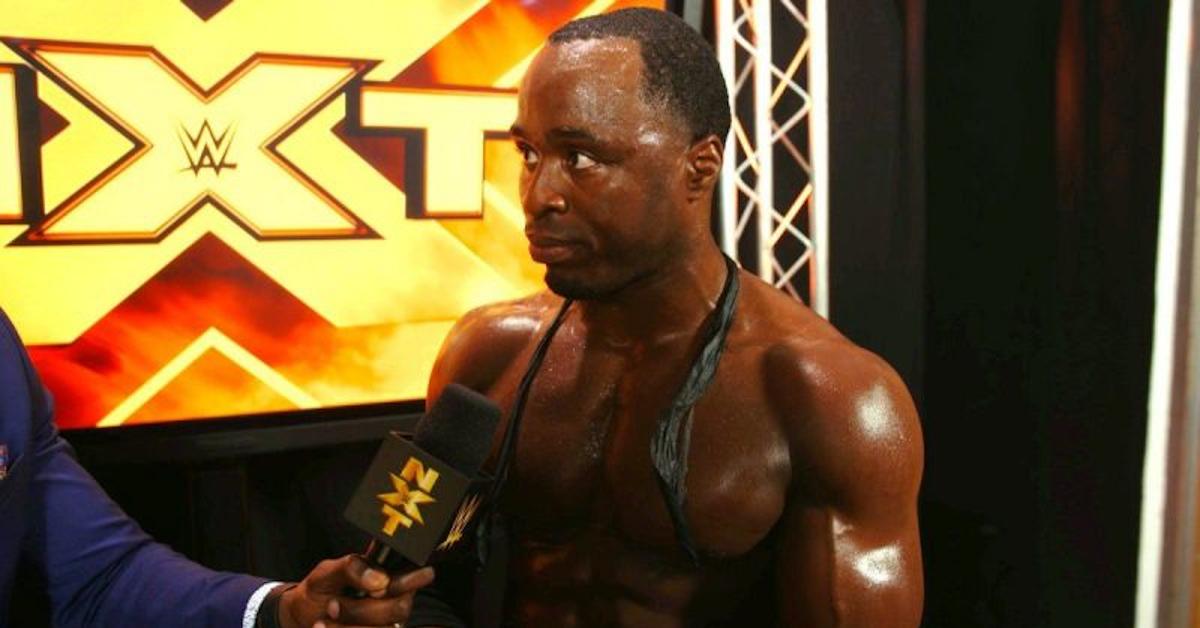 If you've been a longtime WWE fan, then you know that the company's been playing with racist tropes to captivate audiences for decades, and still are. Characters like Papa Shango, Saba Simba, Kai En Tai, Muhammad Hassan (who debuted in 2004 and left a year later) and even Rusev and Lana, who currently get tons of screen time — the WWE hasn't shied away from stereotypes in creating Superstar personalities.
Jordan Myles, aka ACH, has had enough of their "racist" policies, however.
Article continues below advertisement
Jordan Myles called the WWE "racist" in a social media post and said he was quitting.
Many WWE commentators and longtime viewers believe that cultural insensitivity isn't just used as a shallow gimmick for characters to initiate some guilty-pleasure views, but are a fundamental part of how the organization operates and makes its decisions — and it starts at the top.
Some of this was addressed in a passionate and expletive-filled Twitter post from NXT superstar ACH (Jordan Myles) in which he let his fans know that he quit the WWE for being "racist."
Article continues below advertisement
His Twitter post has since been deleted, but you can read what he wrote below (it's been edited for profanity): ""As of today, I'd like to officially announce that I quit f--king WWE. I am no longer employed. I refused to work for racists. I f--king quit, f--k them. I hate that f--king company and everything they f--king stand for."
He continued: "All they ever did was hold our people back. I do this s--t for the culture. I don't need anyone's f--king permission to do what I want to do. Screw Jordan Myles, don't ever call me by that slave name. Call me ACH and don't forget the 'Super', b---h. I quit, f--k you!,"
This isn't the first time Jordan accused the company of racism — he very recently called the promotion out for approving and selling a T-shirt design that he deemed as racist.
Article continues below advertisement
Featuring a face that hearkens back to the "Sambo" character used to dehumanize African-Americans during the eras of slavery and segregation, the T-shirt was actually tweaked/re-imagined by Triple H, who's associated with a bit of racist history in the company himself. ACH, real name, Albert Hardie Jr. actually shared an email with Deadspin by NXT's Creative Services Talent Coordinator, Baker Landon that discusses the design in further detail:
Article continues below advertisement
Triple H attended a meeting and had a revision for your logo, but loved it for your character. He wanted to the letter to be more "teethy" and what I have attached is what he liked.
Also have basic t-shirts on there that he approved as well. Road Dogg preferred the gray, but let us know what you think!
Whether or not Baker was trying to put the blame on Triple H asking for a more "teethy" design is a bit irrelevant when it comes to the wrestler's past.
Paul "Triple H" Levesque donned blackface to make fun of The Rock (twice), acted like a gorilla in an attempt to goad Mark Henry into an altercation, donned yellowface to be the character, "Dr. Hung Lo" and then, in 2003, performed a promo where he went on and on about how black people are incapable of being world champions when he was slated to Wrestle Booker T. It seemed like the WWE was setting up an epic beatdown for HHH — instead, he shellacked his African-American co-performer lopsidedly.
Article continues below advertisement
It doesn't help, either, that HHH hired Paul "Terry" Taylor as a wrestling coach for NXT - the man was called "the most racist person in WCW" by Stevie Ray, and was mentioned in multiple anti-discrimination lawsuits against the company.
Article continues below advertisement
Paul Taylor's liberal use of the "n-word" and biased attitude towards African-American wrestlers were backed up by multiple employees and higher-ups at WWE, so it wasn't just a few isolated incidents from frustrated up-and-coming hopefuls.
So the T-shirt design is probably only the tip of the iceberg for ACH, and it didn't help matters when the WWE decided to put out this statement in response to its graphical controversy: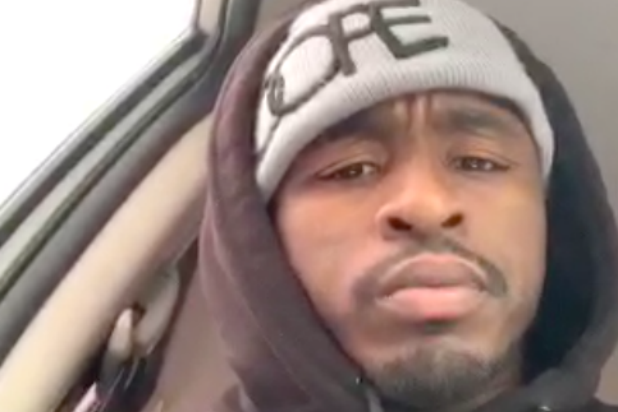 Article continues below advertisement
"Albert Hardie Jr. (aka Jordan Myles) approved this T-shirt for sale. As always, we work collaboratively with all of our performers to develop logos and merchandise designs and get their input and approval before proceeding. This was the same process with Albert, and we responded swiftly once he later requested that the logo/t-shirt be redesigned. No T-shirts were sold."
It wasn't just the WWE that were on the receiving end of ACH's ire, however. In another deleted tweet, the former Superstar called out the Ring of Honor promotion and Jay Lethal, calling the latter an "Uncle Tom." Yikes.
It seems like a lot of drama has unfolded in a short amount of time — who knows what awaits for Albert Hardie Jr. and the WWE, but I'd bet that this racial rollercoaster isn't over yet.