'Blue's Clues' Has a New Host and a New Name — But Will Still Make You Nostalgic
Here's everything you need to know about the 'Blues Clues' revival, including who is the new host and when did Steve leave the show?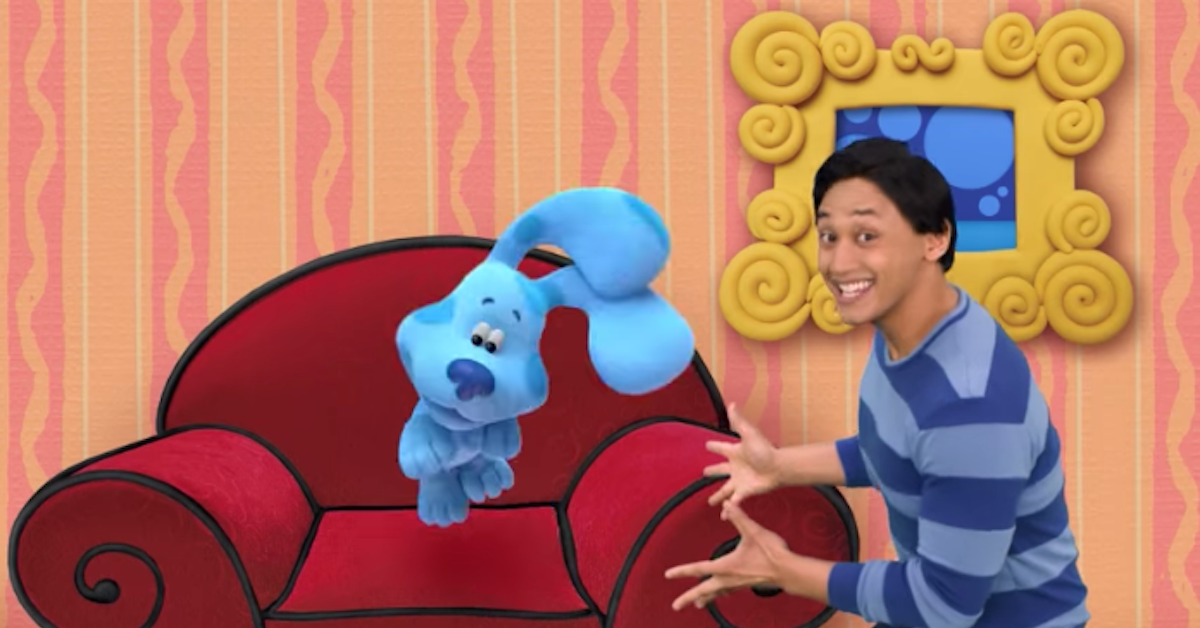 It's been over a year since Nickelodeon announced it would reboot Blue's Clues, the toddler and childhood fave that has been playing since 1996. But we finally have an idea of what this new iteration will look like, and it's exciting, if a bit nostalgia-inducing.
Article continues below advertisement
Most of the elements are familiar: Blue, the purple dog Magenta, the thinking chair, Mr. Salt and Mrs. Pepper, and the handy-dandy notebook. But the host, Josh Dela Cruz, is the newest addition.
Keep scrolling for everything you need to know about him and the Blue's Clues reboot.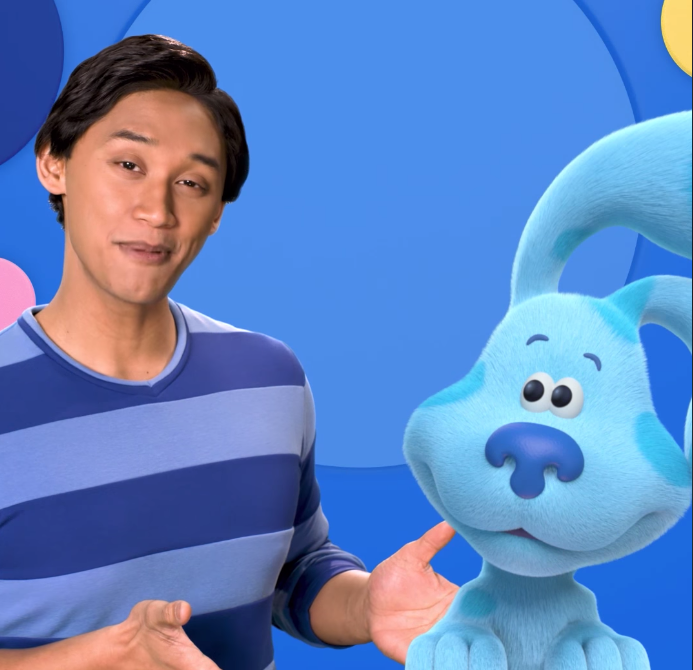 Article continues below advertisement
The reboot is called Blue's Clues and You.
Nickelodeon's younger sibling Nick Jr. gave us a sneak peek at what the new series will look like, though it won't air until next November. In addition to Blue and the new Steve Josh, we got to check in on Tickety Tock, Slippery Soap, Shovel and Pail and Cinnamon and Paprika.
Luckily, they'll all be making their return on the series, which looks pretty much the same, save some tech updates that make Blue look a bit more CGI and the furniture look a bit more uncannily cartoonish.
Wait, when did Steve leave Blue's Clues?
Article continues below advertisement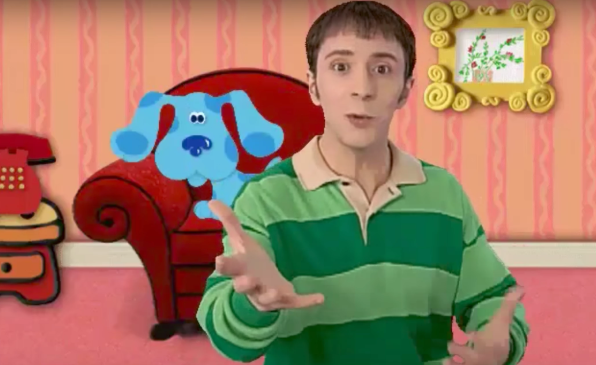 Steve Burns left the show in 2002 after nearly seven full years of hosting. His departure prompted wild rumors and intense speculation about Steve dying. Some said he was killed in a car crash or suffered a drug overdose, but Steve assures us that is very much not the case.
Article continues below advertisement
He even made his Twitter and Instagram handles to remind everyone he's alive and well. "I googled the conditions of life, and I meet every single one of them, I can assure you," Steve said in an interview with The Huffington Post. "I am certainly alive. I know that for sure."
And although a quick scroll through Steve's page reveals he's gone from children's host to bonafide Bushwick hipster, he claims he did not leave the Nick Jr. show to start his own band, or anything like that. "No, no, no, no," he continued in the HuffPo interview. "People think I left the show to pursue a music career."
Article continues below advertisement
"That didn't happen at all," he explained. "I left the show because it was just simply time to go. I was pretty much playing a boyish, older-brotherish kind of character on the show. I was getting older; I was losing my hair; a lot of the original gangsters on the show, like the people who created it, were all moving on to other careers. It just felt like the time. I just had a gut feeling like it was time to go."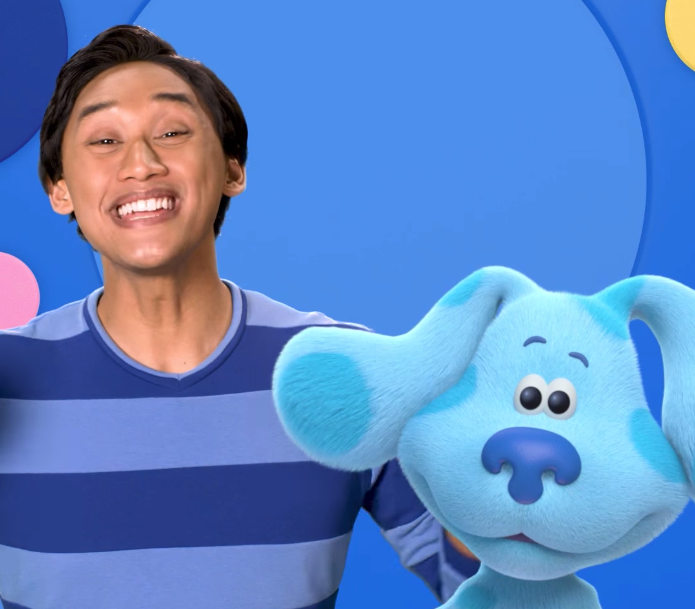 Article continues below advertisement
Steve helped pick new host Josh Dela Cruz!
Well, isn't this adorable. Steve opened up about his replacement host in a statement that read, "I had the great honor of being a part of the search for the new host, and I give Josh two thumbs up! He can definitely fill my shoes, and the rugby shirt."
Josh is a Broadway actor who was an ensemble member in Aladdin, as well as the understudy for Aladdin himself. Blue's Clues and You will be his television debut, but we're sure it's not the last we see of this budding Filipino talent.
Article continues below advertisement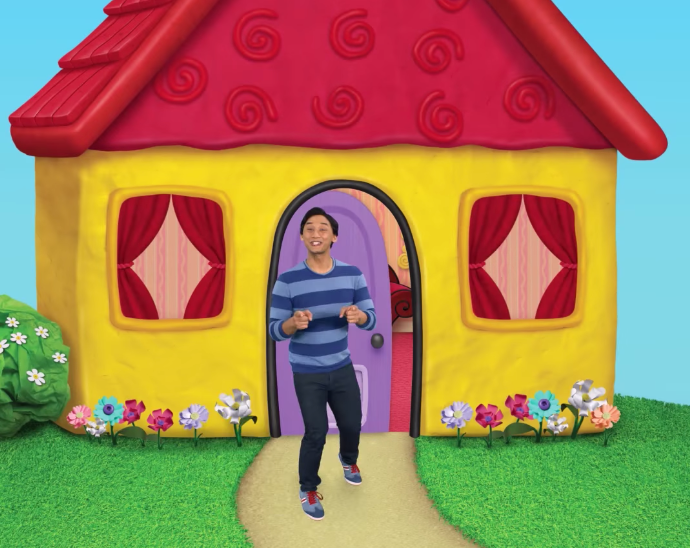 Fans already can't wait for the reboot.
Older millennials and former viewers of the original Blue's Clues are absolutely beside themselves at the reboot and Nick Jr.'s choice of casting Josh for the part. Representation matters!
"THE NEW BLUE'S CLUES HOST IS ASIAN & FILIPINO AMERICAN," tweeted one excited person. "THIS IS SO DOPE." Another added, "As a little kid, I NEVER saw an Asian dude on the kiddie shows (or any shows) I'm bout to watch this new Blue's Clues just to support my PEOPLES! We out here in 2019!"
We just hope Josh has half of Steve's dance moves. Just kidding. Kind of.