Josh Richards Exposed Himself on Instagram Live and Fans Are Freaking Out
People are freaking out after seeing Josh Richards exposed. Twitter and TikTok users are now calling him out for his inappropriate behavior.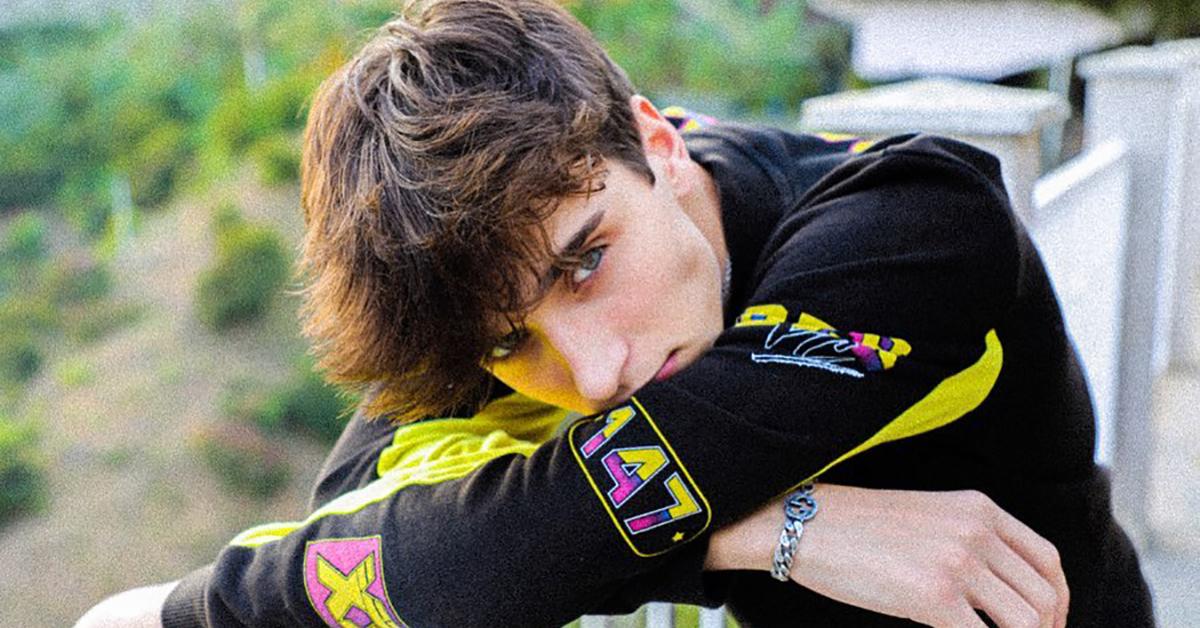 To say that fans are stunned feels like an understatement. Just a few weeks after his girlfriend and fellow TikTok star, Nessa Barrett, faced backlash for her offensive post, Josh Richards is now under fire for pulling the most inappropriate stunt on Instagram live.
Fans on social media have been calling him out for being "disgusting" and "disrespectful," but what exactly did he do? Here's a breakdown.
Article continues below advertisement
Josh Richards exposed himself on Instagram live.
On the night of April 27, 2020, the 18-year-old joined Griffin Johnson on Instagram live. It started out as innocent fun, with hundreds of users tuning in. But then it took a disturbing turn when Josh dropped his phone with the camera still running, took off his pants, and flashed his fans by pretending to sit directly on his phone. It was captured by countless fans and immediately shared across multiple platforms, including YouTube and Twitter.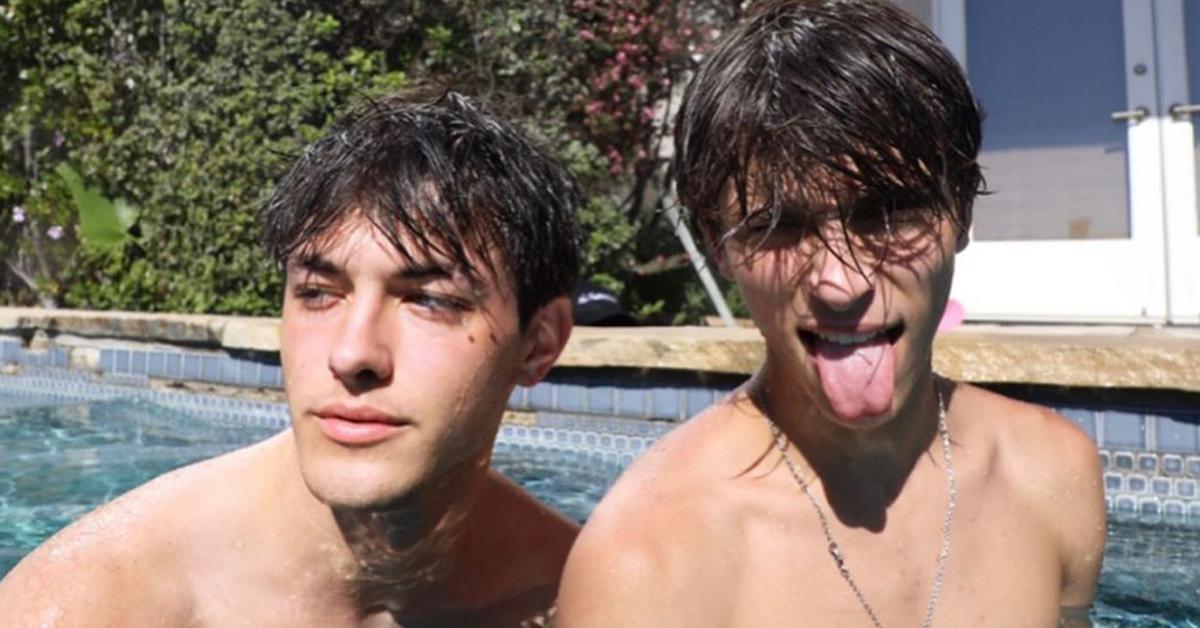 Article continues below advertisement
Fans got really upset, but Josh reportedly tried to dismiss it.
The stunt was met with mixed reactions in the comments. While some were more than happy to get a clear view of the star's privates, others felt extremely uncomfortable and called him out for his inappropriate behavior. Others were especially angry because of all the underage kids who were also tuning in to the broadcast.
After hearing what the fans had to say, Josh tweeted: "Stop, it's over," and "Yo, kinda legendary tho." Both tweets have since been deleted, but they only added fuel to the fire because fans were seriously disappointed.
Article continues below advertisement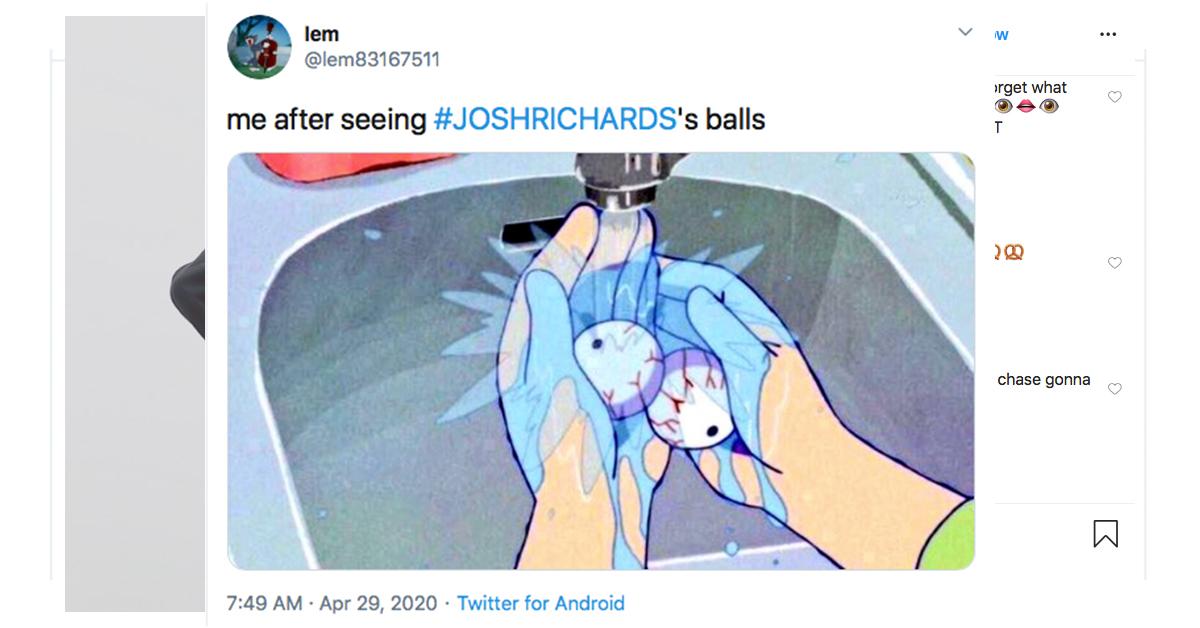 Josh issued an apology after people continued to drag him on social media.
People not only criticized him for flashing everyone, but they also poked fun at how his privates looked. Users went as far as creating memes and posting zoomed-in shots of his manhood, claiming that it looks "backwards" and "twisted" like a pretzel. Others have even trolled the influencer on Instagram by sharing pretzel emojis and asking why it looks so weird. Talk about savage.
Article continues below advertisement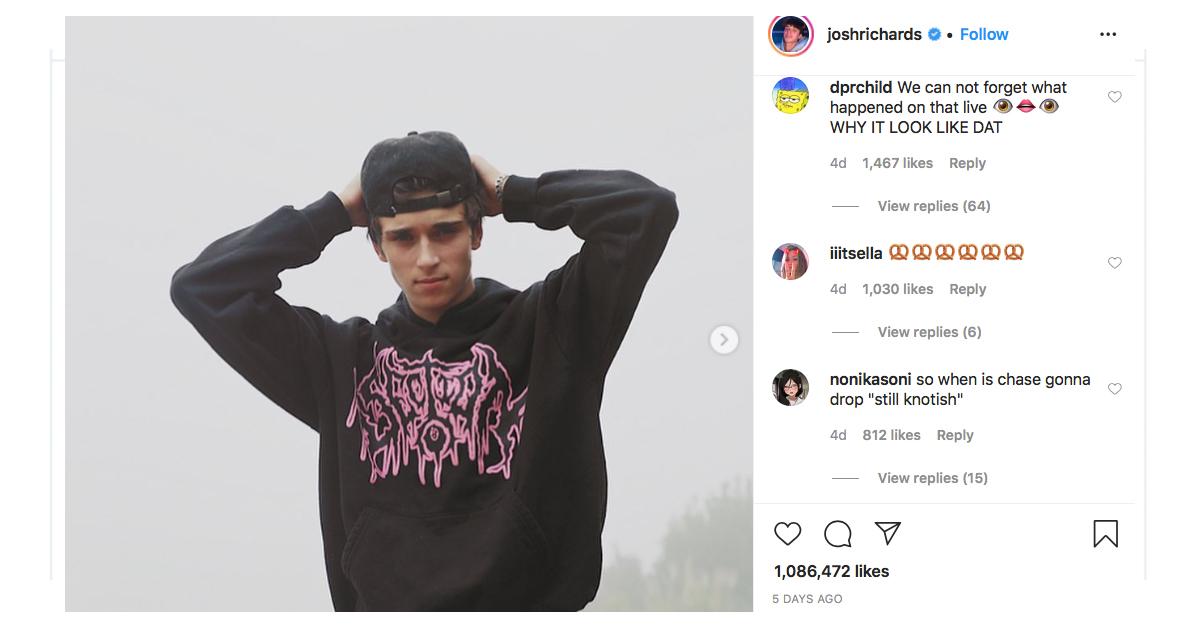 After seeing all the backlash, Josh finally issued an apology on April 28. On Twitter, he shared a rather lengthy statement and claimed that the whole thing was accidentally "leaked."
Article continues below advertisement
He said: "I have a responsibility because of the followers I've been blessed with, last night I took advantage of that. I'm going to try harder to think before I act. It was never my intention to have leaked what got shown but I made the mistake and understand the consequences."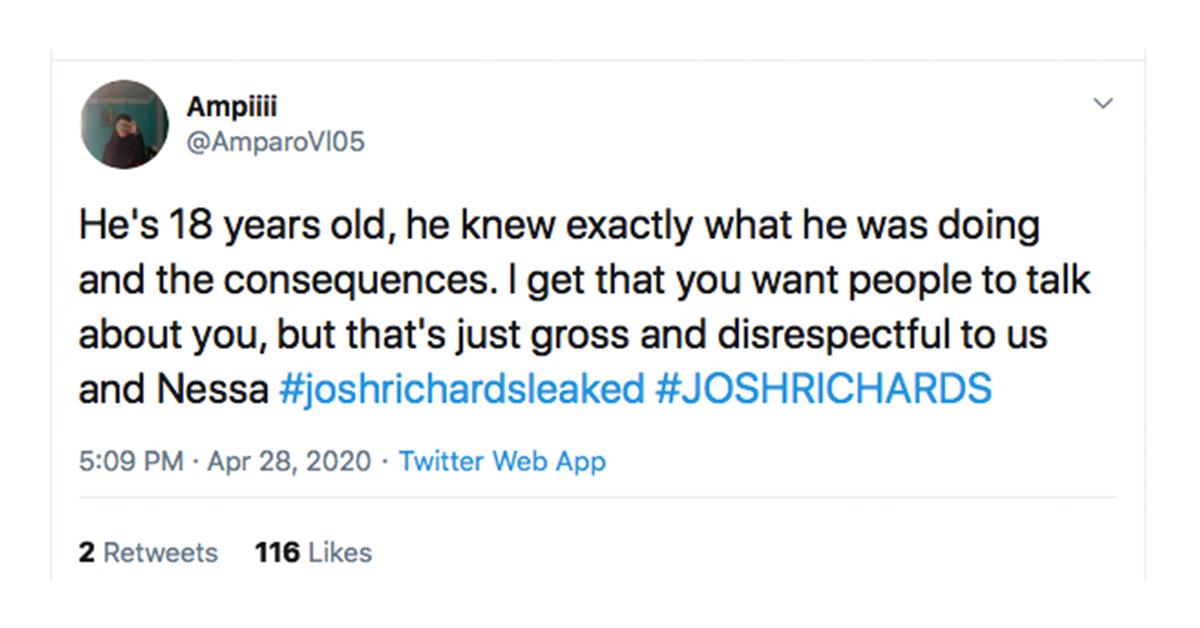 Article continues below advertisement
What did his girlfriend, Nessa, have to say about it?
On Twitter, Nessa came to her boyfriend's defense when people kept criticizing his manhood. She tweeted: "It's obvious some of y'all don't know basic anatomy." However, fans still came for her and continued to insult Josh. For instance, one fan responded with: "ITS NOT SUPPOSED TO LOOK LIKE A GARLIC KNOT THOUGH." Yikes...
As for the live, Nessa didn't address it directly, but fans believe that she reacted to the news on Twitter without mentioning Josh by name. On the 28th, she tweeted: "Stop becoming someone I don't like," and then shortly after, she tweeted "nononononononononono." Several fans asked her to clarify if she was talking about Josh, but she never did.
Still, it's safe to say that she's standing by her boyfriend and eager to move on.
Article continues below advertisement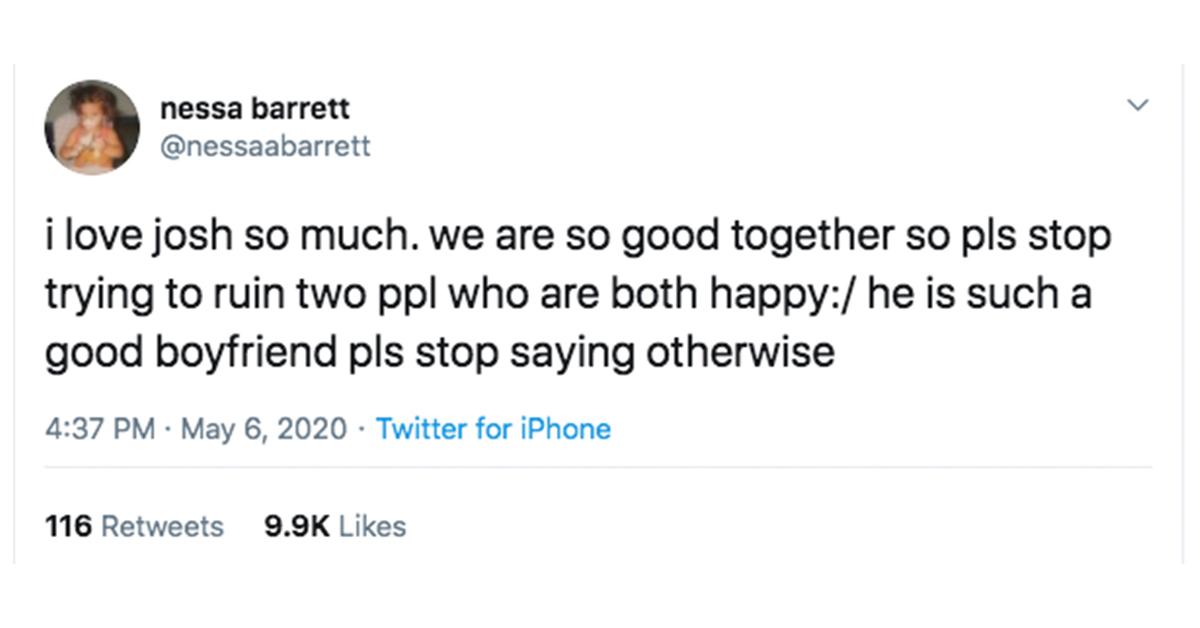 Some fans think that Josh intentionally started this to help ease criticisms of his girlfriend.
Could it be true that Josh orchestrated this whole thing to take the attention off of Nessa for her insensitive video? It sounds like a stretch, but that's exactly what some fans are thinking. In fact, one Twitter user said: "Josh Richards showed his balls on live to take the heat off of Nessa throwing it back on the Quran."
Article continues below advertisement
But even if this is the case (and we seriously hope it's not), it doesn't seem to be working because to this day, people are still trolling Nessa over her dance video. It looks like it will take a while before all the mean comments die down, and unfortunately for Josh, we get the feeling that fans will continue to make those pretzel and garlic knot references for a while.
Either way, like Nessa, Josh is determined to move on. In his statement, he said: "I am not going to be constantly bringing this situation up for immature purposes. I'm going to think about what I've done and learn from it. Thank you to everyone that will always stick beside me. I won't let you guys down this year."