'Killer Frequency' Review: Run the Switchboards and Save Lives Deep Into the Bloody Night
Here's our review of 'Killer Frequency,' a charismatic horror-comedy weaving gut-punching thrills and thoughtful puzzle-solving set in a 1980s radio studio.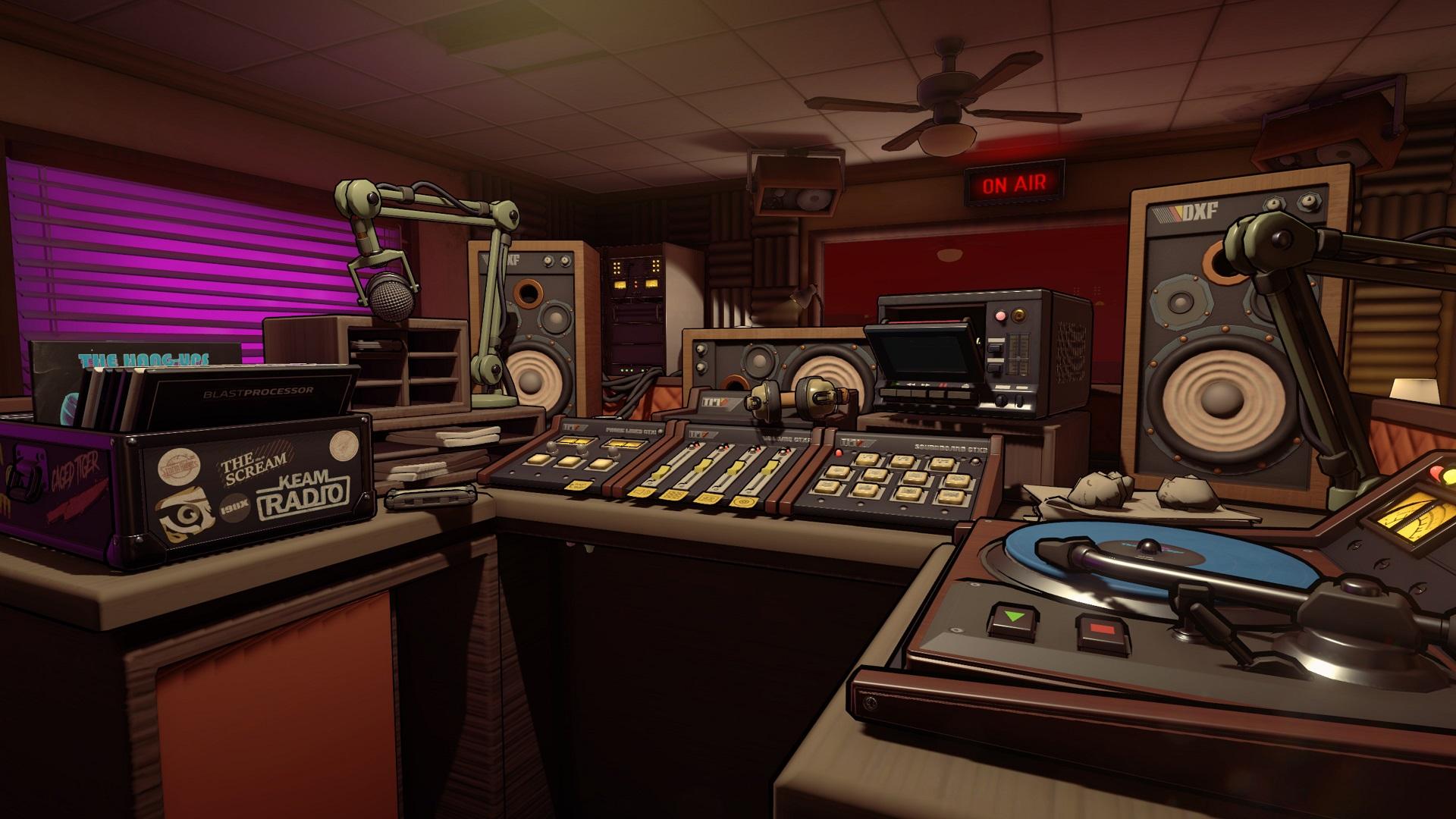 The Whistling Man has been presumed dead for many years. He was a serial killer, one that tasteless kids at Gallows Creek dressed up as on the annual Whistling Night to terrify others.
The infamous event was back again, and it would have been another night of pranks and gags until the notorious killer suddenly struck again, skulking across the streets of Gallows Creek to bloody his knife with new victims.
Article continues below advertisement
From the minds at Team17, Killer Frequency is a first-person horror-comedy brimming with 1980s charm and surprisingly horrifying moments, balancing both hooks from start to finish.
It's unapologetically campy in the right ways, top-heavy with character personality, and thrusts players along with flavorful puzzle-driven gameplay sequences.
And if you're a fan of Firewatch and other games with a mystery slant, Killer Frequency will scratch that itch and offer several narrative surprises amid running the switchboards deep into the bloody night.
Article continues below advertisement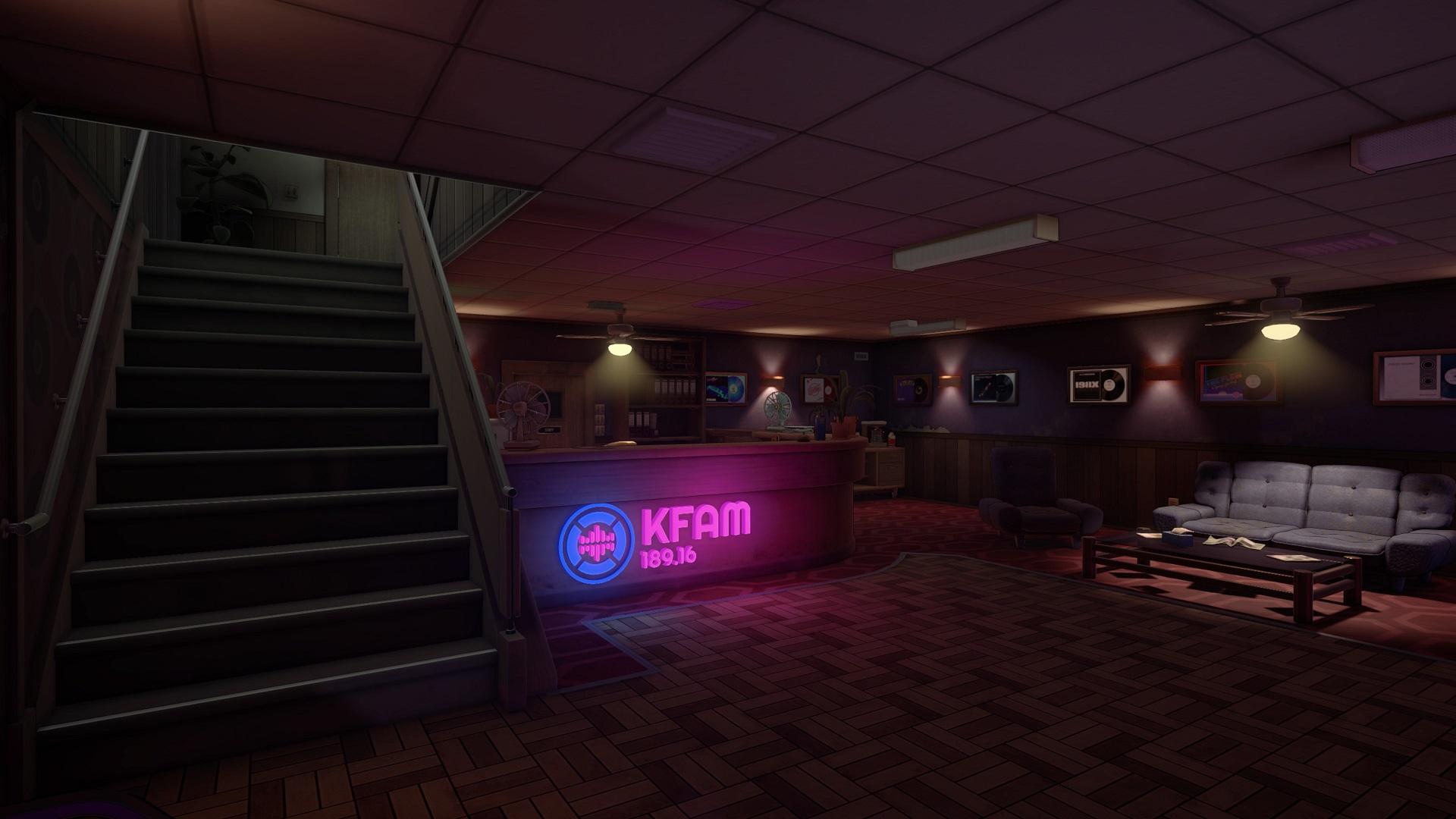 Killer Frequency
Our Rating
Killer Frequency is a retro-infused horror-comedy ride with fantastic puzzle-driven gameplay, a compelling mystery, and decorated with memorable characters.
Developer: Team17
Publisher: Team17
Platforms: PC, PS5, PS4, Xbox One, Xbox Series X/S, Nintendo Switch, Meta Quest 2
Release date: June 1, 2023
Article continues below advertisement
Killer Frequency saddles players in the shoes of Forrest Nash, a radio DJ hosting 186.16 — The Scream in the remote town of Gallows Creek, whose callers are stalked by a mysterious serial killer known as the Whistling Man.
Soon after the killer takes out members of the police, a survivor escapes to the nearest town for help and puts the KFAM radio studio in charge of 911 calls.
While on air with the bubbly producer Peggy, players will take control of switchboards, jam out to retro records, play local advertisements, and answer calls to solve puzzles and make quick decisions to save lives.
Masterfully, Killer Frequency toes the line of a slasher film with tasty black comedy and horror-bent galore that keeps a player guessing what the next segment might sling at them.
Article continues below advertisement
During one call, you may find yourself throwing waded paper balls into a trash can as Forrest curses at a caller shamelessly plugging their business, then help a jogger hotwire her car in the next by following a mechanic manual's directions to escape the Whistling Man.
The juxtaposition of taking things not so seriously and being the reason behind whether someone dies was jarring at first, but Killer Frequency won me over.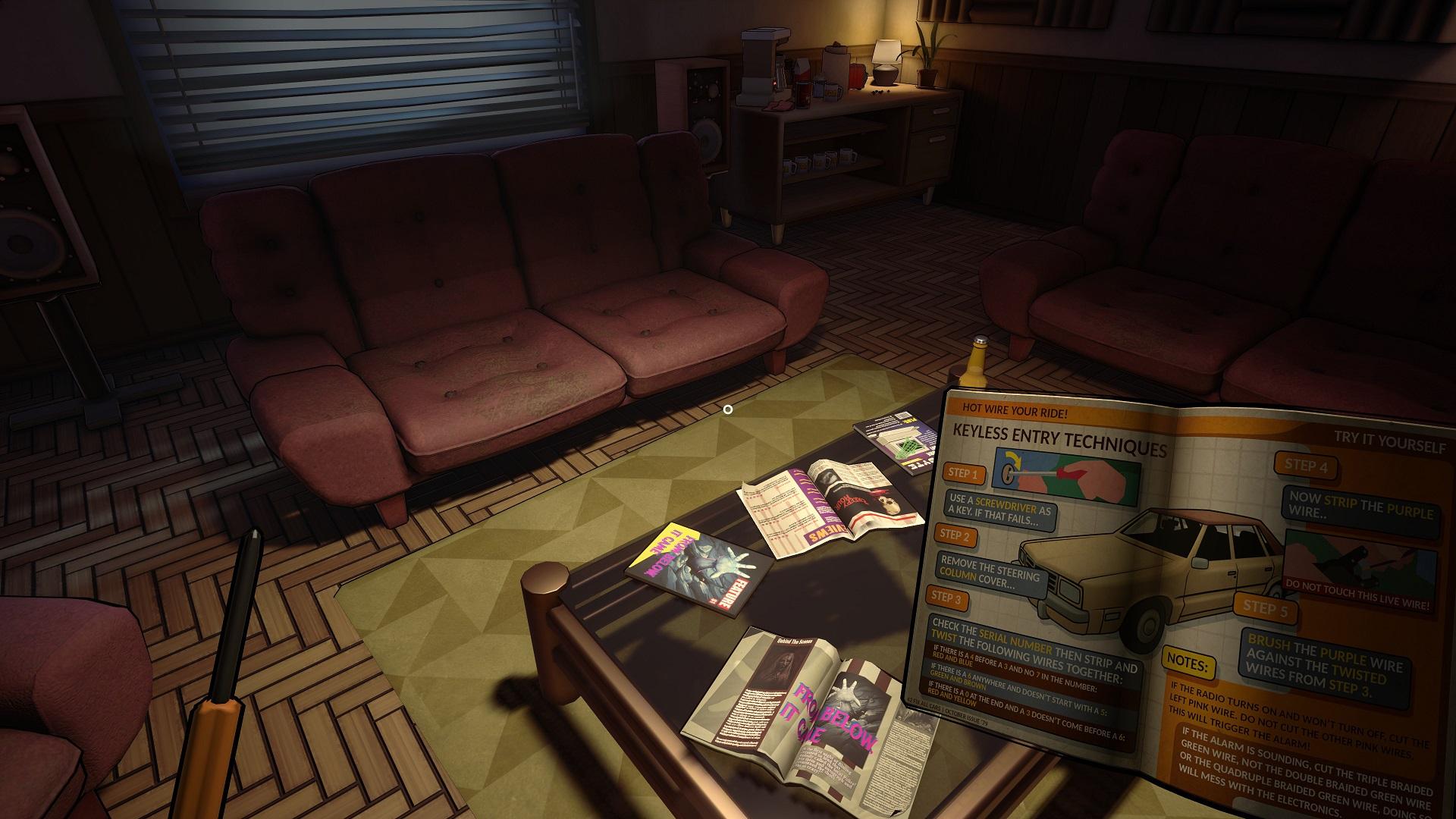 Article continues below advertisement
By doubling down on swapping between both tones, it cleverly lures you into the history of Gallows Creek and its eccentric citizens, making you care for what happens to the town with each gameplay beat.
Saving these callers are light puzzle challenges that can become surprisingly complex later, forcing you to utilize a town map or line up newspaper clippings for a single shot at nailing the killer's next victim. The stakes are high when a life is on the line, and it's gut-wrenching when someone dies on your watch.
Article continues below advertisement
Blood-curdling screams from callers as they get repeatedly stabbed will ring over the air when you fail — an uncomfortable sequence to make players feel immediately guilty.
While running this after-midnight show, players will explore the KFAM studio to gather clues for helping citizens and encounter shocking story revelations pointing toward the identity behind the Whistling Man.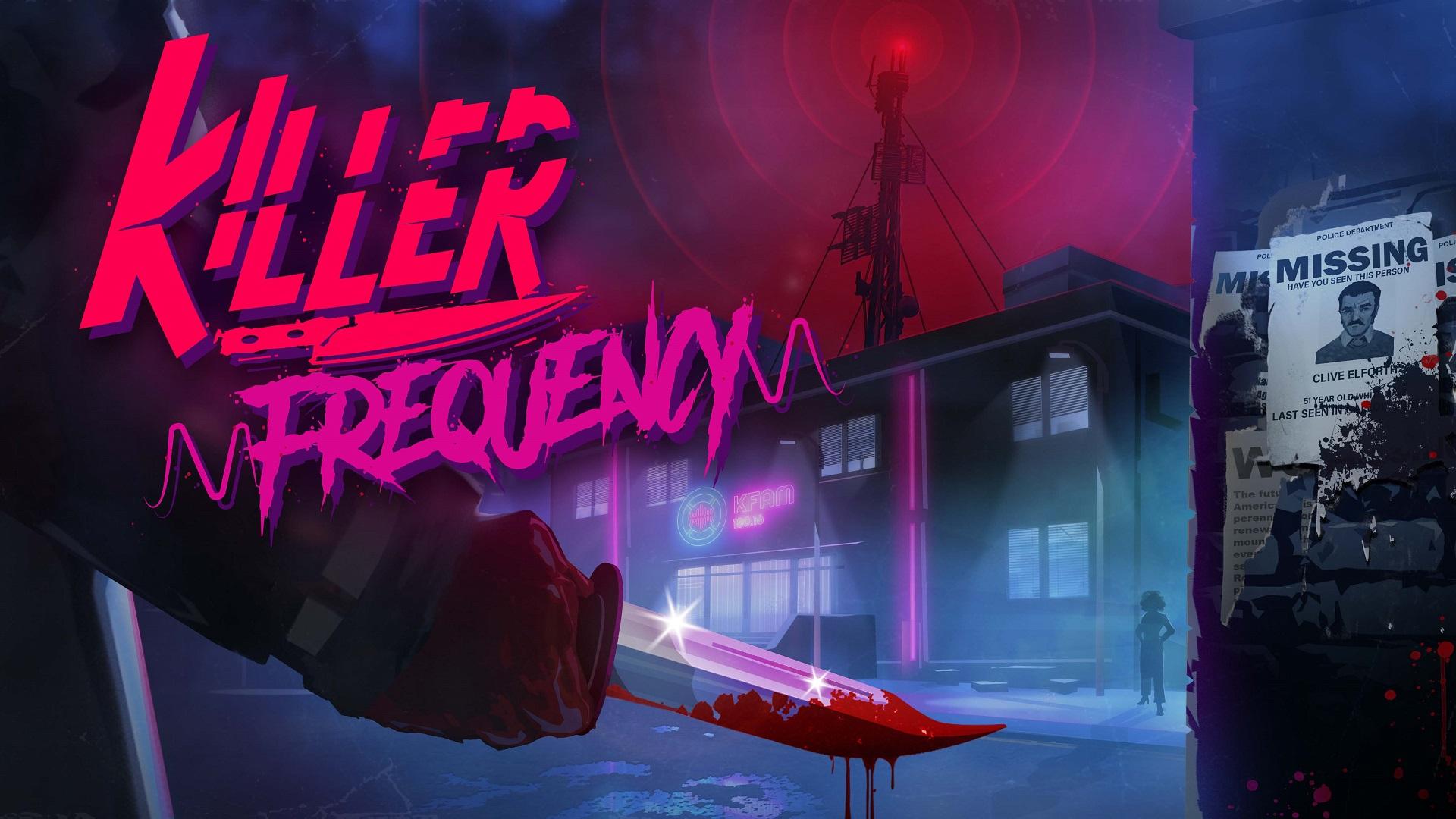 Article continues below advertisement
These explorative segments are nail-biting creepy when diving deep into the bowels of the vacant studio but can be tedious much later. You will have to backtrack to lower levels of the building to grab items and, at times, diminish the severity of a life-and-death call.
Although, this is a nitpick that won't kill the chaotic energy coursing through Killer Frequency since it wraps up within five hours and doesn't overstay its welcome. Pulling you out of those exploration sections and deeper into the meaty mystery will be phone calls with the stellar voice-acting cast behind the residents of Gallows Creek.
Article continues below advertisement
Their voices are more personality-driven since players don't have a face to identify with, ranging from a deep-southern father with a good heart to a snot-nosed kid trying to score his first smooch on a date.
Each character is identifiable, providing more color to Gallows Creek and, at the same time, subtly helping the player gather pieces about the Whistling Man.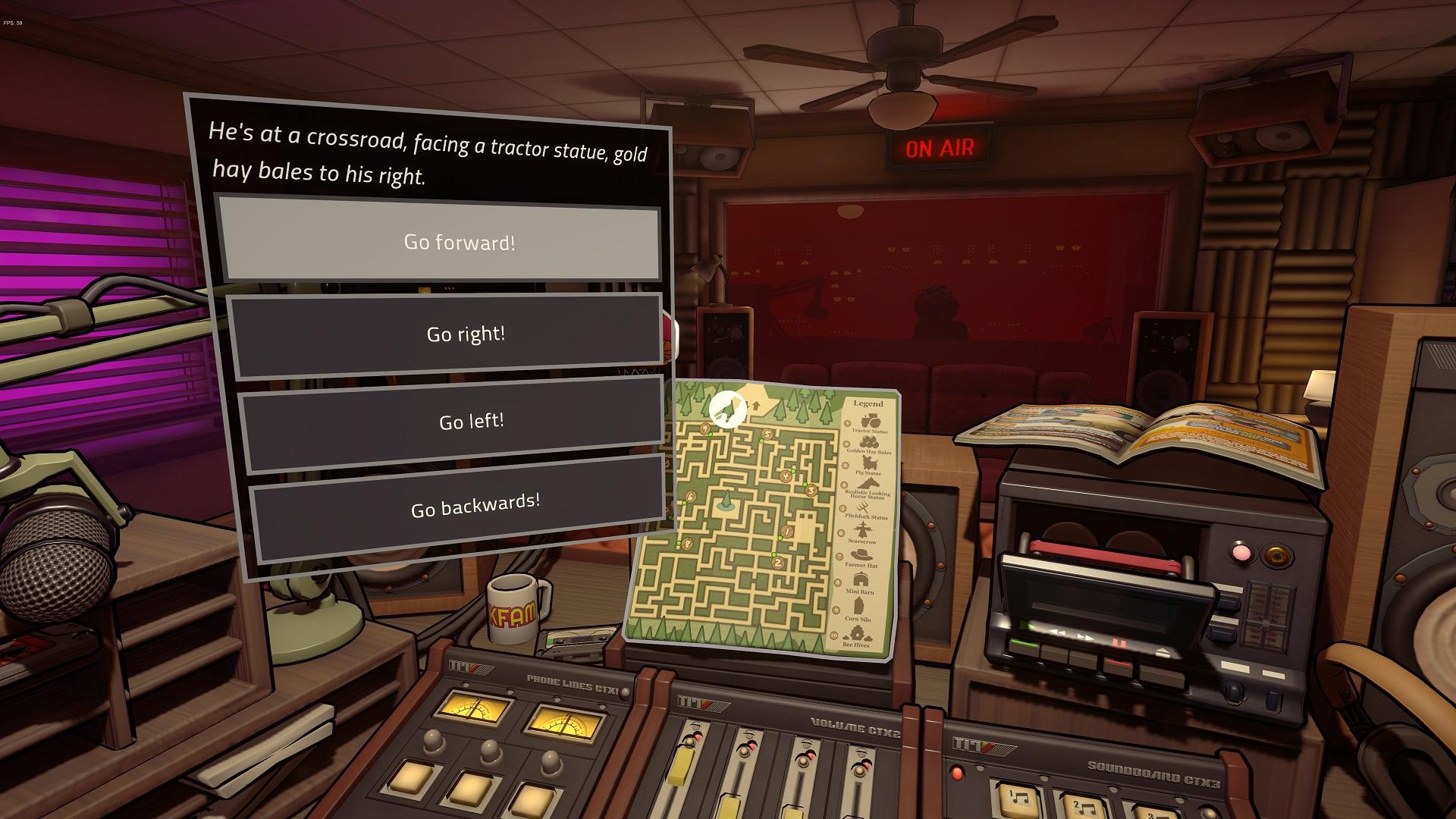 Article continues below advertisement
Besides some of the exploration parts, Killer Frequency hits the nail on the head with its DJ-turned-911-operator theme. You will experience many gut-punching thrills and make decisions within seconds, locking you in for better or worse.
It oozes charisma as you flip between records and call lines to deal with new situations and wields thoughtful puzzling gameplay as a primer to get you invested in its characters and Gallows Creek. After each scenario, you will get pulled further into the plot, rewarding you with a satisfying conclusion for sticking along the ride.