'Hello Goodboy' Review: a Non-Linear Game About Death That's Just Too Simple
'Hello Goodboy' promises a non-linear narrative about coping with death, though its simplistic execution leads much to be desired. Here's our review.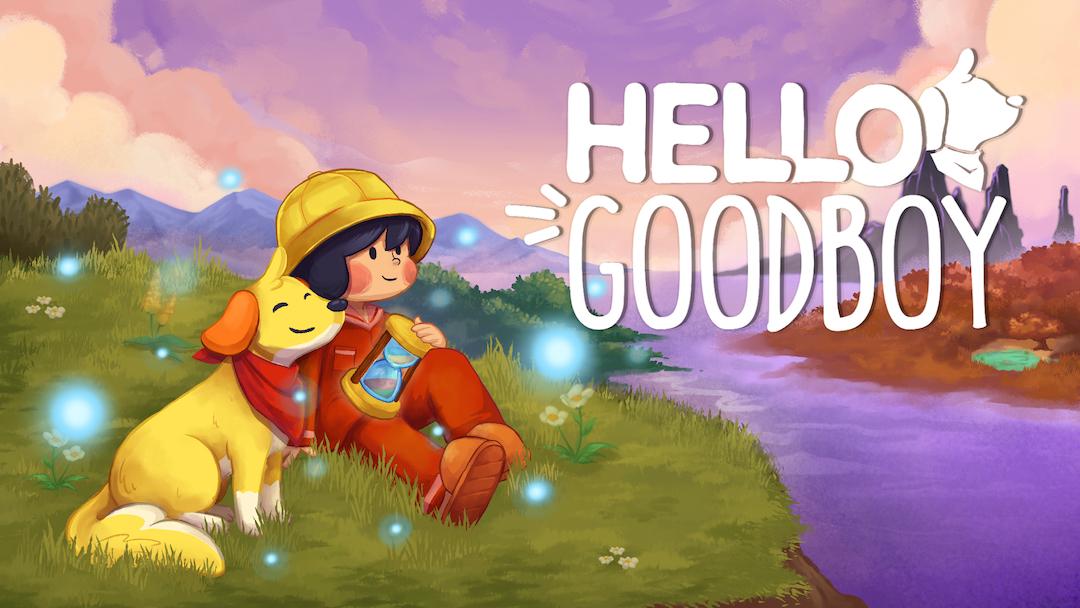 The non-linear adventure game Hello Goodboy has everything a cozy gamer could want: an adorable dog companion who is by your side through the entire journey (and who you can pet and play with whenever you want), a wholesome narrative that's about spreading as much good in the world as possible, and minimal combat — yes, there is technically combat in this game.
Article continues below advertisement
But while the title advertises itself as a "heartwarming, wholesome adventure" where "what comes after depends on what you do and whom you spend time with," the execution makes it clear that it's not meant for all cozy gamers.
Hello Goodboy
Our Rating
Despite a wholesome concept, the execution is incredibly simple in a way that makes it feel exclusively geared toward younger audiences.
Developer: Rolling Glory Jam
Publisher: Freedom Games
Platforms: PC and Switch
Release date: May 25
Article continues below advertisement
Hello Goodboy was a Wholesome Direct 2022 Finalist, putting this non-linear narrative title on the radar of many cozy gamers, though its execution is a bit more simplistic than many probably expected.
Players start the game as Iko, a lost soul who has taken on the form of a small boy, who ventures with his canine companion, Coco, through the afterlife, known as "Kuturo." Along the way, Coco encourages Iko that the only goal of their journey is "to be a good kid."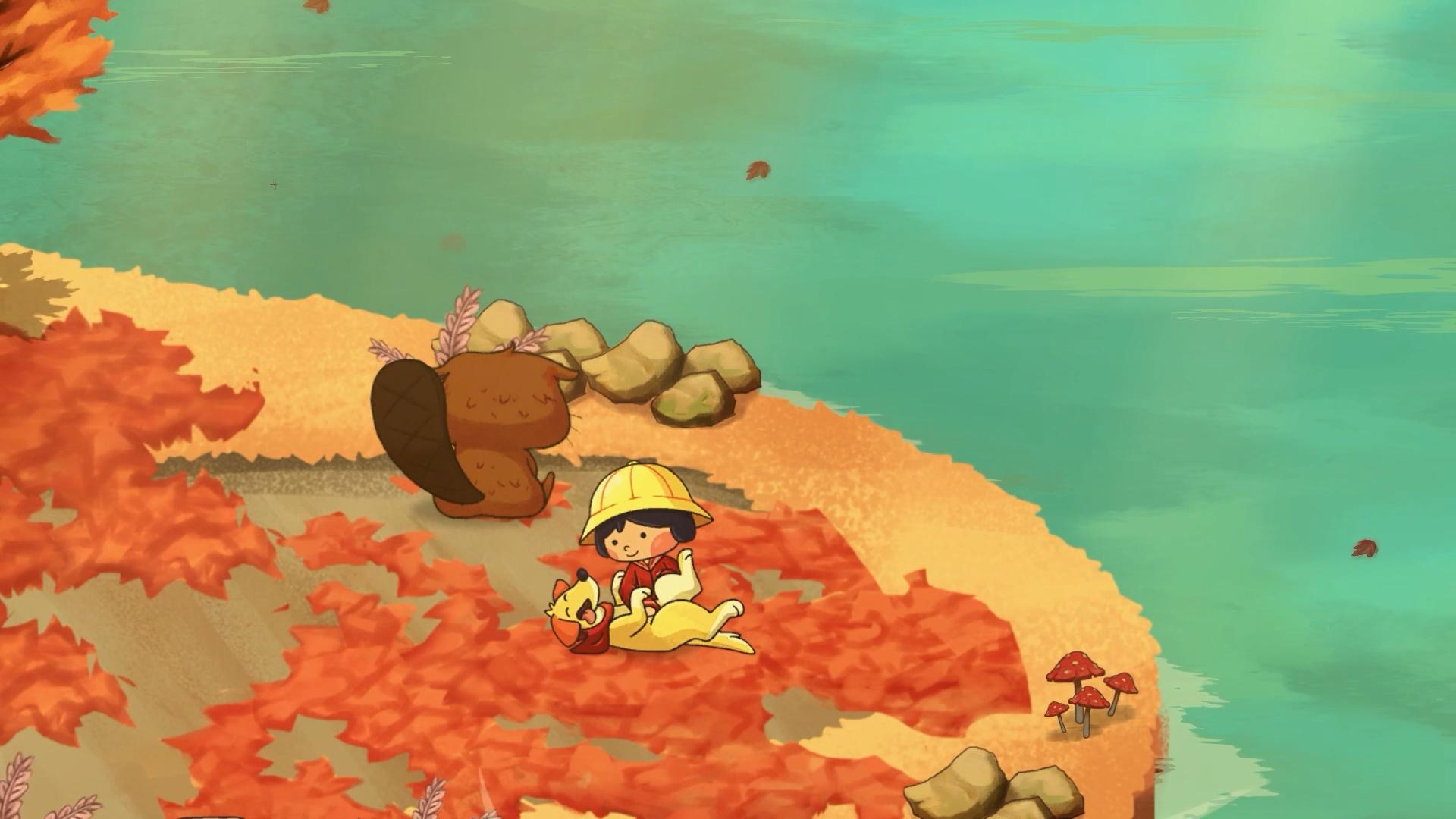 Article continues below advertisement
Unfortunately, the path Iko and Coco venture on isn't entirely determined by the player. In a single playthrough, you are allowed to make four "Major Decisions," each of which uses a fourth of the sand in your Magic Hourglass. Every season forces you to make two decisions, and even then you'll have to revisit every season if you want to follow all of the different storylines available.
Though this playstyle ultimately drives home the intended theme, that death will come whether we're ready for it or not, it also makes completing everything the title has to offer a bit tedious.
Article continues below advertisement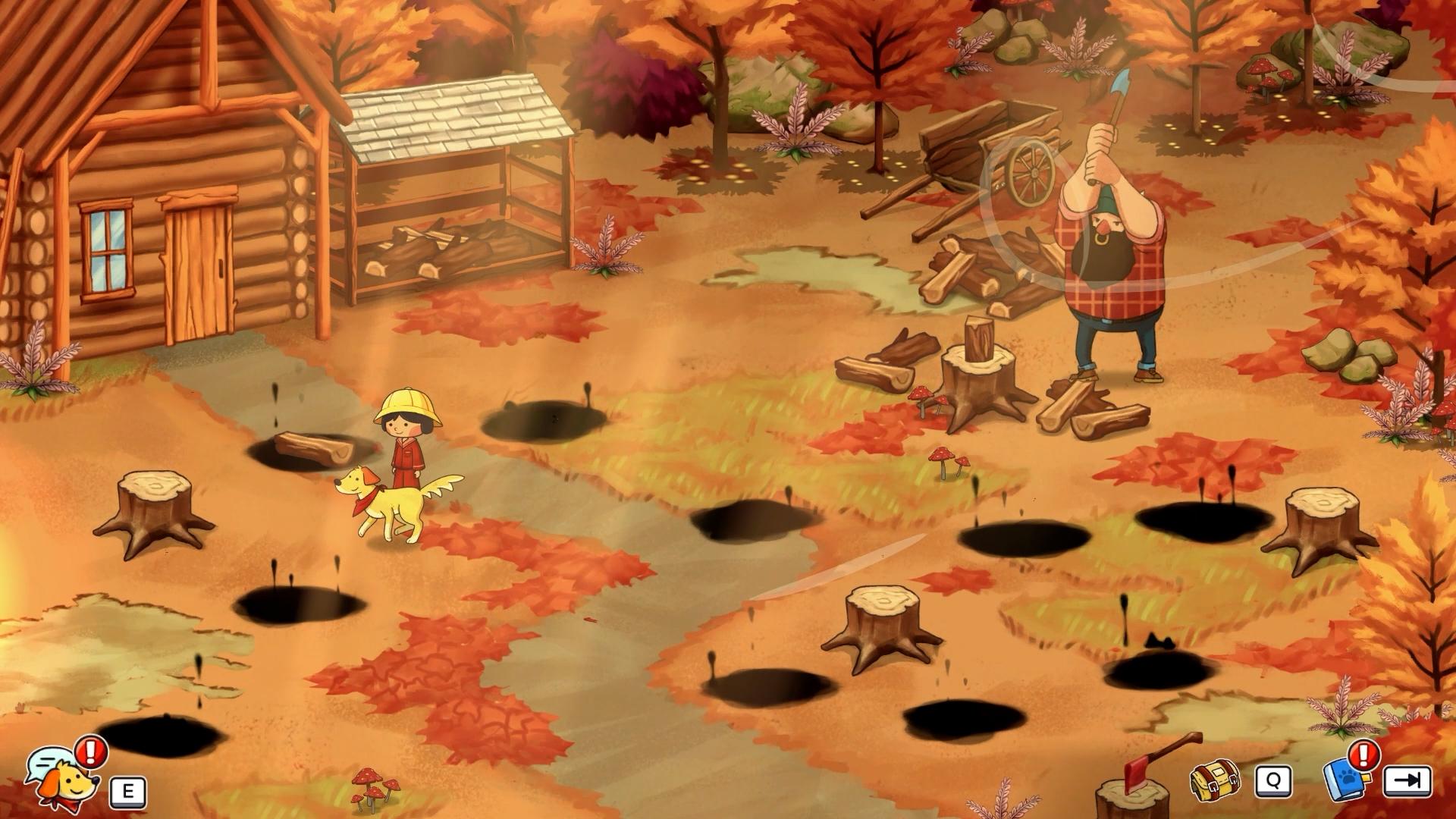 No matter the number of Joy Pieces you accumulate, and no matter the decisions you make in your final showdown with the Black Dog, Coco and Iko will always manage to be triumphant, leaving little challenge or variety in its ending. Add to this the repeated dialogue on each playthrough, and there's little excitement in starting up another journey with Coco.
Article continues below advertisement
The game's simplicity is not a bad thing — it just makes the title feel as though it's geared specifically toward a younger audience. But even when looking at Hello Goodboy as though it were intended solely for children (something it does not explicitly state anywhere on its Steam page or on the website), it still misses the bar in a couple of places.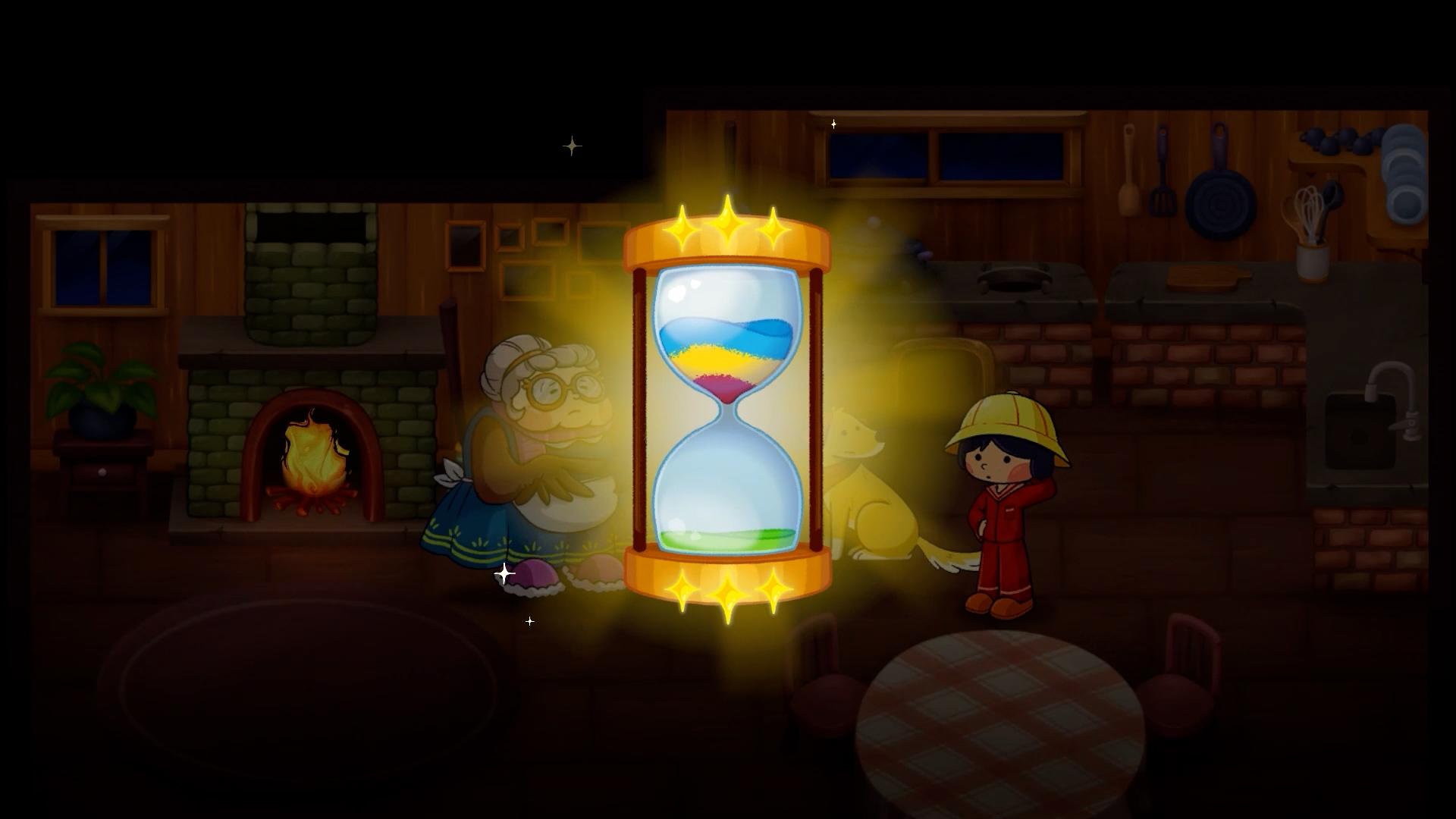 Article continues below advertisement
Dining with strangers is a key part of many of the seasonal storylines in Hello Goodboy. You'll feast on terang bulan in the park with a young couple, each ramen at the playground with a lonely girl, or dine with the lumberjack as he takes a break from chopping wood before winter begins. But in your dining session with Hebera and Hachi, regardless of where you choose to enjoy your summer picnic, the dialogue highlights disordered eating in a way that can be harmful to younger players.
"You feel guilty as you bite into this piece," the narrative dialogue reads as you choose your third piece of terang bulan. "It feels like you've consumed a million calories."
Article continues below advertisement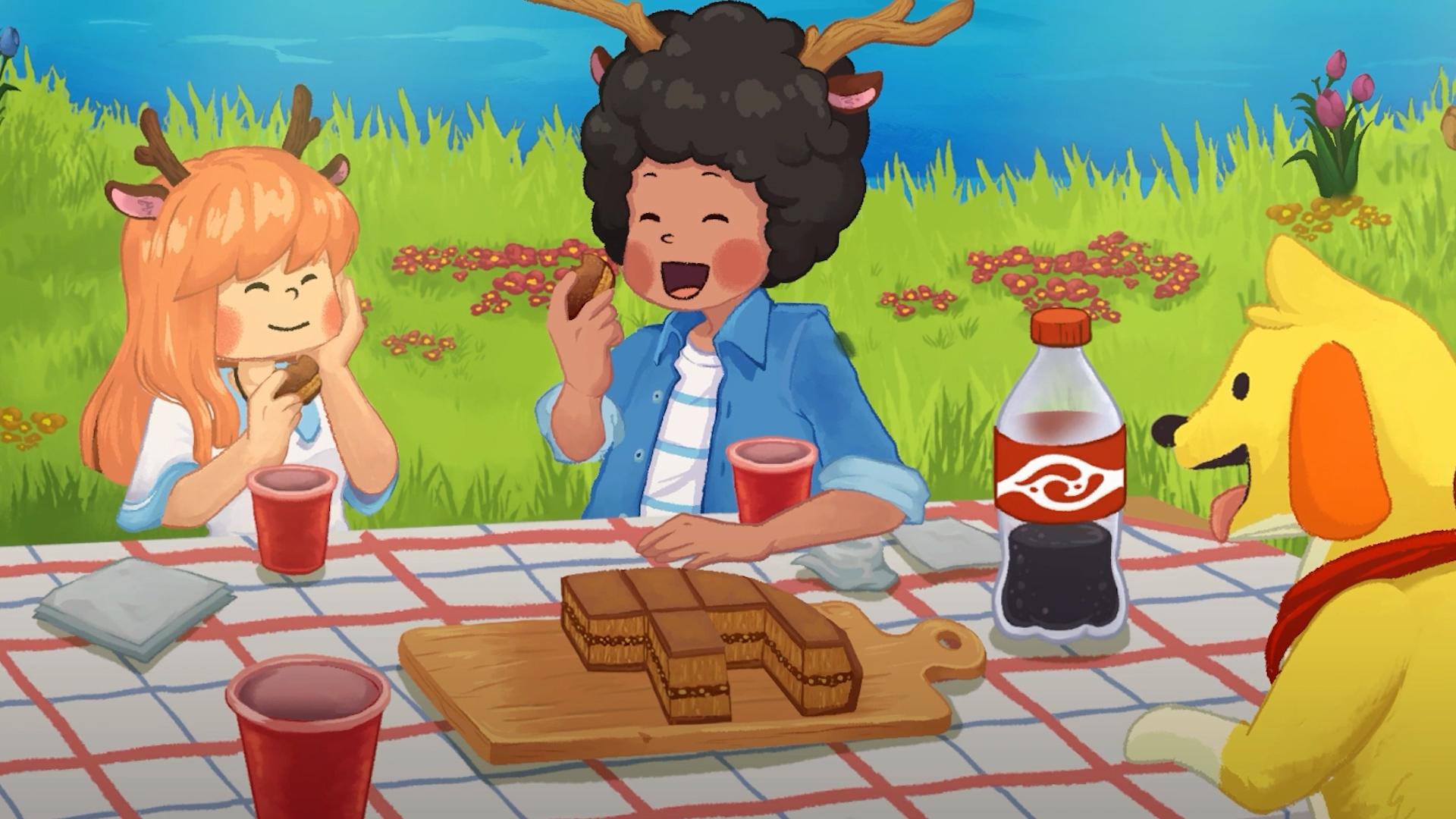 Hebera, the girl you're dining with, echos these sentiments when she says "If I eat too much I'll put on weight, teehee," while her male companion dives right into another piece without a second thought. It's a subtle yet potentially influential piece of dialogue, and in a game where some of the more important messages are conveyed in the game's subtlty, dialogue like this may easily send the wrong message to young gamers.
Article continues below advertisement
All of this does not mean that Hello Goodboy is a bad game. Though it has its downsides, it accomplishes much of what it set out to do: Make the lesson of death and dying a bit more manageable for those who need it. The different characters you'll encounter will each feel lonely or stressed in some way before learning how to cope with their negative and scary emotions.
It's a title that can be used to approach the concept of death with a young gamer in your life, or it can just be a quick hour-and-a-half playthrough when you're looking for something a little less complex.
Hello Goodboy will release for PC and Switch on May 25.