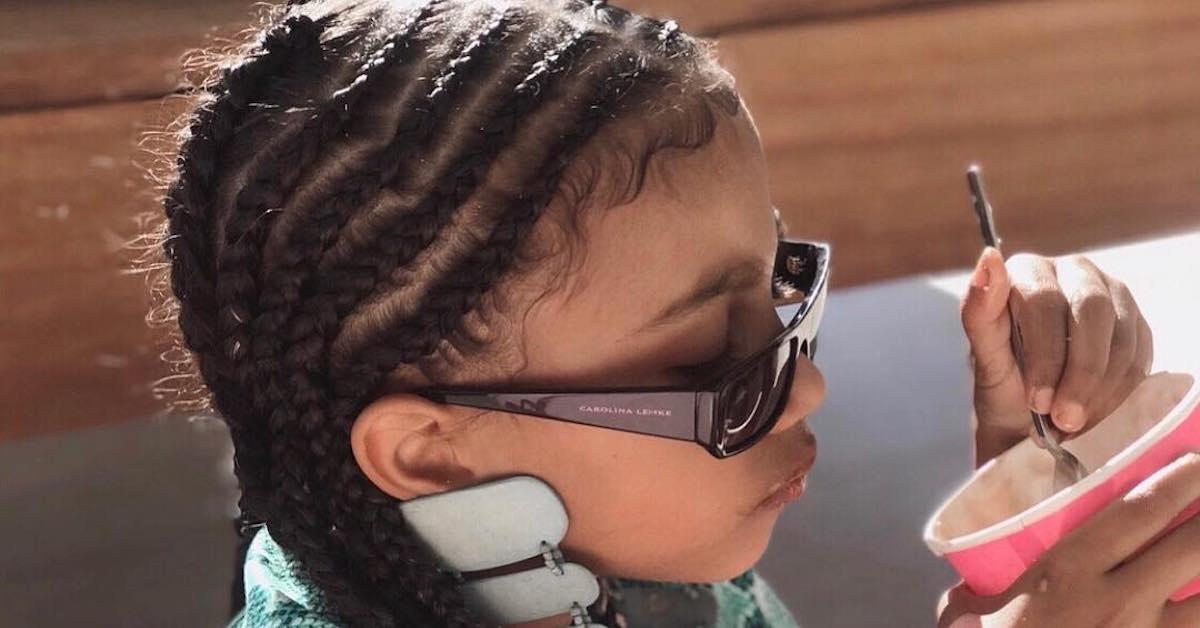 People Are Mom-Shaming Kim Kardashian West for This Picture of North
Kim Kardashian has borne her fair share of criticism on social media, but since becoming a mom, it's been taking the form of ruthless mom-shaming. How unfair is it when people make assumptions based on one post when most likely it was just that moment and not an indication of how they go about their entire lives?
Article continues below advertisement
When you're a parent, you find lots of little things cute, like the facial expression they make or their outfits, so you share it with the world to maybe make someone's day or put a smile on their face. Leave it to people to turn your attempt at spreading cuteness and joy into something shameful. Example: if the picture you share is of your kid eating a cookie, they must be addicted to sugar and that makes you a horrible parent.
But few people experience that judgement at the level of a Kardashian. Kim posted an innocent picture of a (probably rare) incident where North West was looking at something on her mom's phone, leading some to question if she even "reads" and assume she's "stuck on her phone" all day. Once again, mom-shamers united again Kardashian to weigh in on her 7-year old's screen time, and it's no surprise most of the critics made mountains out of molehills.
Article continues below advertisement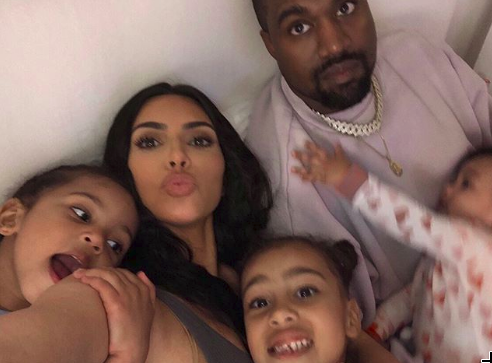 Kim's probably used to these types of responses by now. A family picture showing North in bright red lipstick set off a lot of nasty remarks on Instagram not long ago.
Article continues below advertisement
Just a few months back, we it again when a picture of North with her "boyfriend" shocked the world. But no one takes it for what it is: a child of two celebrities forever destined to be in the limelight. Instead, they blow it out of proportion and make Kardashian seem like an unfit parent.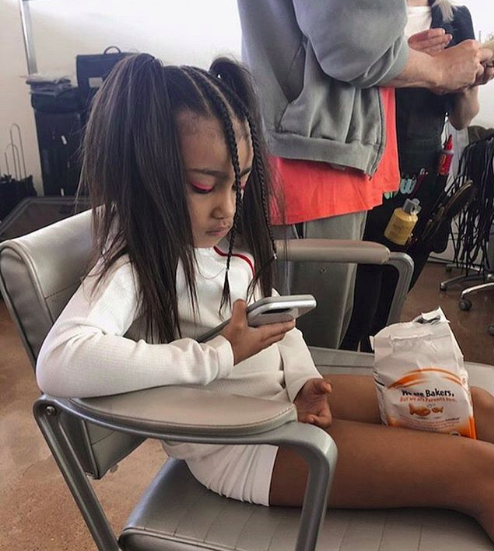 Article continues below advertisement
The public takes a big issue when North wears her hair straight, too. In various pictures where it's styled differently, the implications in the comments are that Kim's whitewashing her or, even worse, making her hate her natural hair.
North can't even play dress up with her mom's clothes like many other kids do without hearing about the detriments from random online bullies.
My wife and I are pretty strict about handheld devices. We don't let the kids touch our phones and they aren't even aware of the iPad we own. But we'll watch a family movie together here and there or an educational cartoon just to expose them to some media within reason. What people forget, though, is that every family dynamic is different and screen time is not one size fits all, like most rules and parenting approaches.
Even with my strict, "no phone, no tablet" policy, I have to say that I'm pretty disgusted with some of the comments on Kim's Instagram page.
Article continues below advertisement


Article continues below advertisement
Sometimes kids get bored, you forget to bring them books or toys, and you're not in a kid-friendly environment where they could be free to wander and explore. So giving them a phone for a few minutes a day isn't exactly the end of the world. I bet you all of these people commenting on their phone spend at least an hour a day zombie scrolling through Instagram.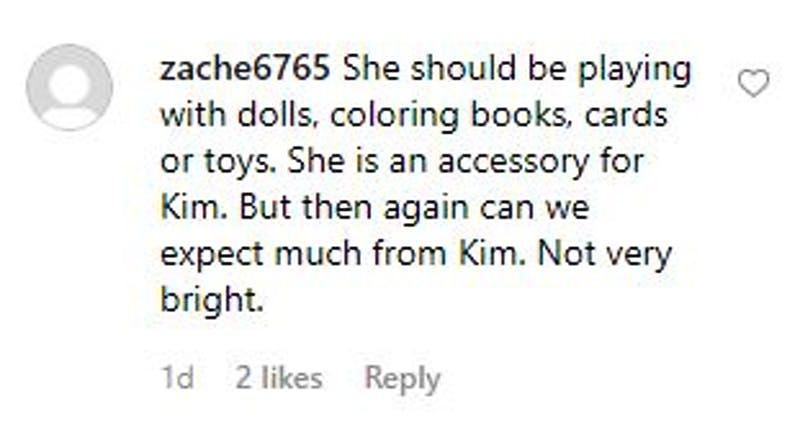 Article continues below advertisement
Kim Kardashian and other celebrity parents probably have challenges we can't always relate to as well, but the best way to go about this (if your concern is really for the kids) is to set an example of how to behave on the internet and not type away something hurtful in the comment section simply because there are no real repercussions.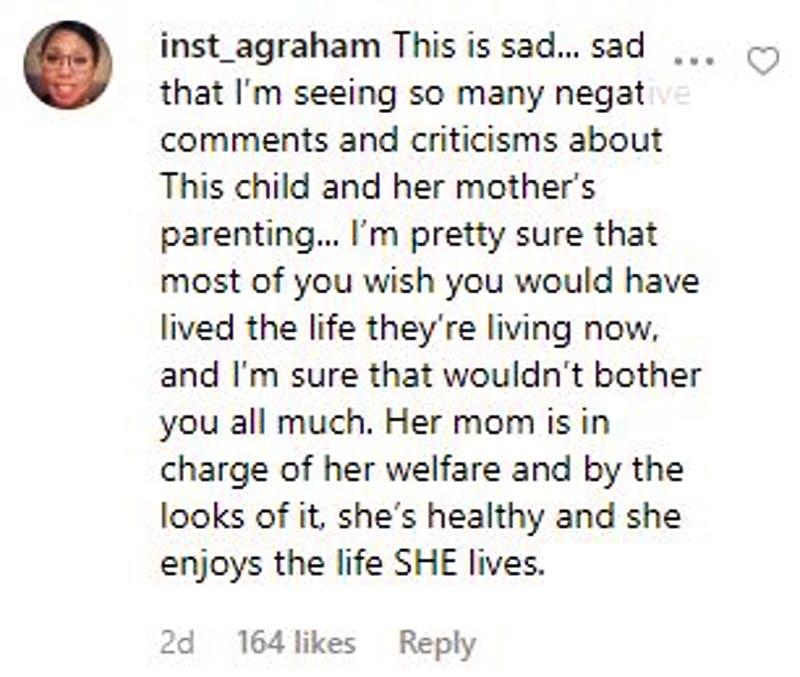 Article continues below advertisement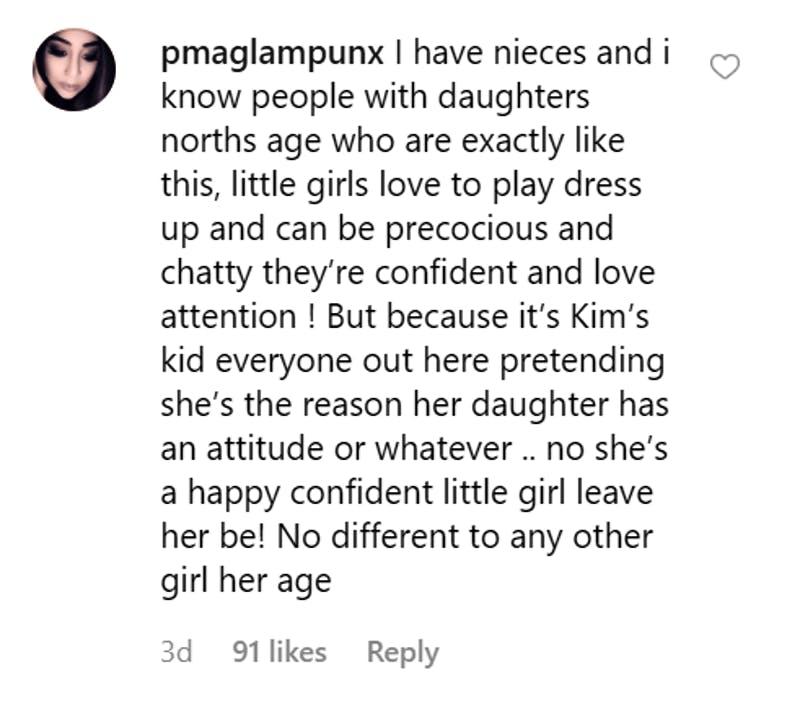 No one "deserves" to be bullied, and although I might not agree with something Kim does as a mom, like giving her kid a phone, they're her children and I highly doubt that she's losing sleep over my opinion.
Besides, for all of her and Kanye's eccentricities, I would bet money that they're great parents who provide some pretty excellent childcare, education, and business sense for their kids.
Article continues below advertisement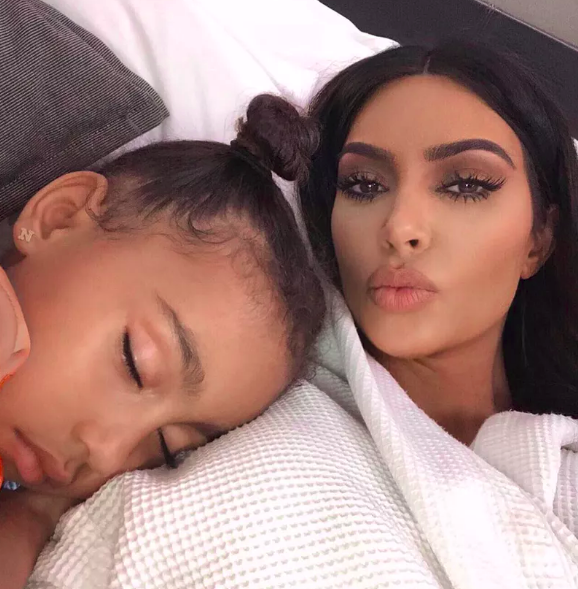 What do you think? Is Kim sending the wrong message by posting a photo of her daughter on Instagram looking at a phone? Or is everyone just getting their panties in a bunch over nothing?