Tamar Braxton Collaborated on Music With LaShawn Daniels Before His Passing
LaShawn Daniels worked with Tamar Braxton on songs and on her hit reality series, 'Tamar and Vince.' Details on their friendship, and his passing.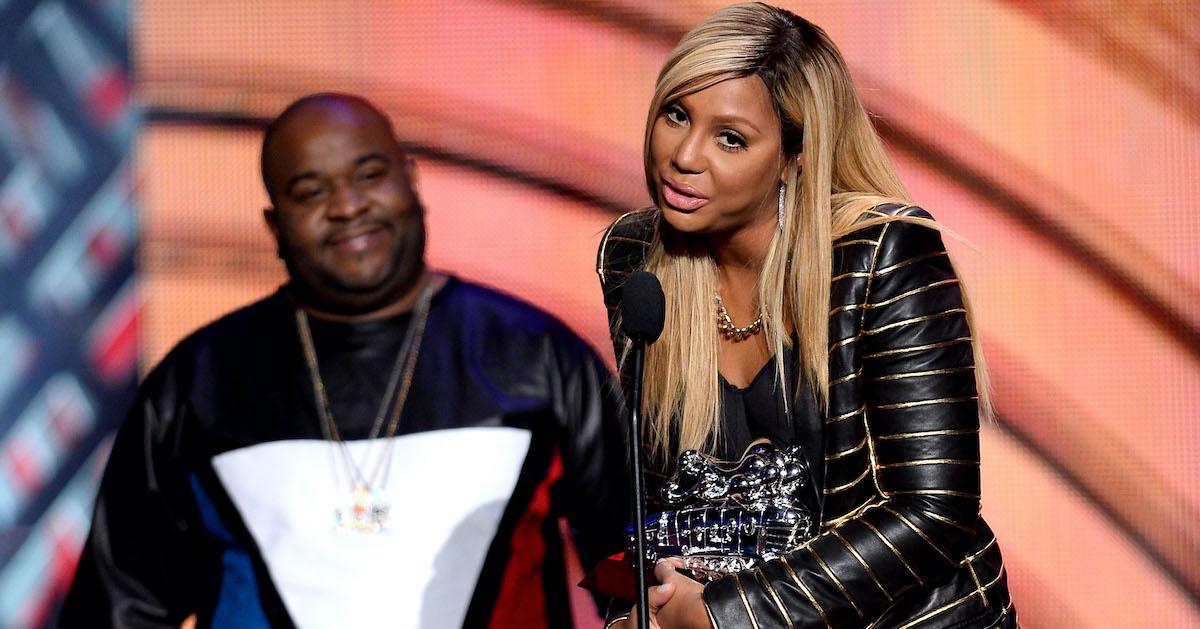 As one-fifth of singing group The Braxtons, Tamar Braxton first rose to fame in the '90s alongside sisters Towanda, Traci, Trina, and Toni Braxton. The group disbanded toward the end of the decade after releasing their debut album "So Many Way" and Toni Braxton soon ventured out into a successful solo career.
After her eponymous solo album failed to snag a spot on the top charts, Tamar Braxton made a triumphant return to music and to commercial success in 2013 with "Love and War."
Article continues below advertisement
Her friend, music producer, and songwriter LaShawn Daniels, worked on her Grammy-nominated single "If I Don't Have You." His talents were also utilized on several other of Tamar's hits, and he appeared on her WEtv reality series Tamar & Vince.
LaShawn Daniels tragically passed away in September 2019, and Tamar Braxton paid tribute to his legacy. Keep reading to find out more about their friendship and their working relationship.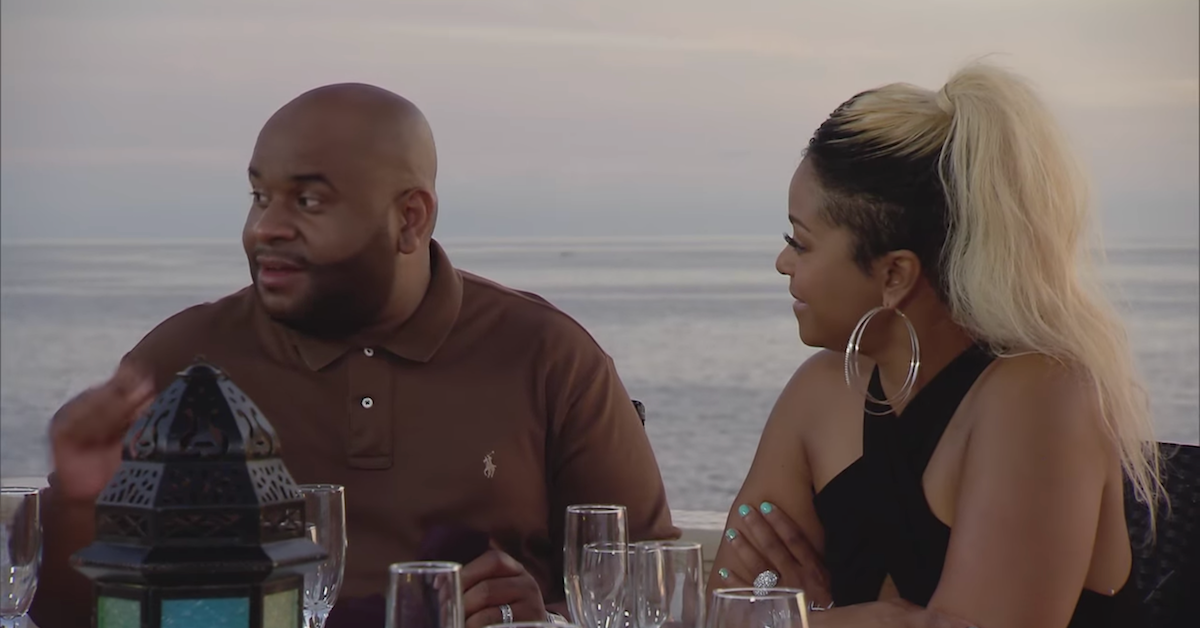 Article continues below advertisement
LaShawn Daniels and Tamar Braxton were friends and music collaborators.
The former host for The Real worked with LaShawn on her album "Love and War," which reached the No. 1 spot on the U.S. iTunes chart in 2012. The lead single shared a name with the album and was nominated for two Grammy Awards that year, one for Best R&B performance and another for Best R&B song.
LaShawn helped write Tamar's other songs "If I Don't Have You," "Love and War," "The One," and "Hot Sugar."
Along with his wife, April Daniels, LaShawn appeared numerous times on Tamar's reality show, Tamar & Vince. The couple served as a source of comedic relief on the series, and LaShawn's collaborations with Tamar for her album were featured as well.
Article continues below advertisement
What happened to LaShawn Daniels?
The songwriter was killed in a car accident in September 2019 after his van collided with a truck in South Carolina. Both vehicles caught on fire, and LaShawn, who was driving, passed away, as did the driver of the truck.
In addition to working with Tamar on some of her most well-known singles, LaShawn also contributed to the likes of Lady Gaga and Beyonce's "Telephone," Brandy and Monica's "The Boy Is Mine," Jennifer Lopez's "If You Had My Love," and Destiny's Child's "Say My Name."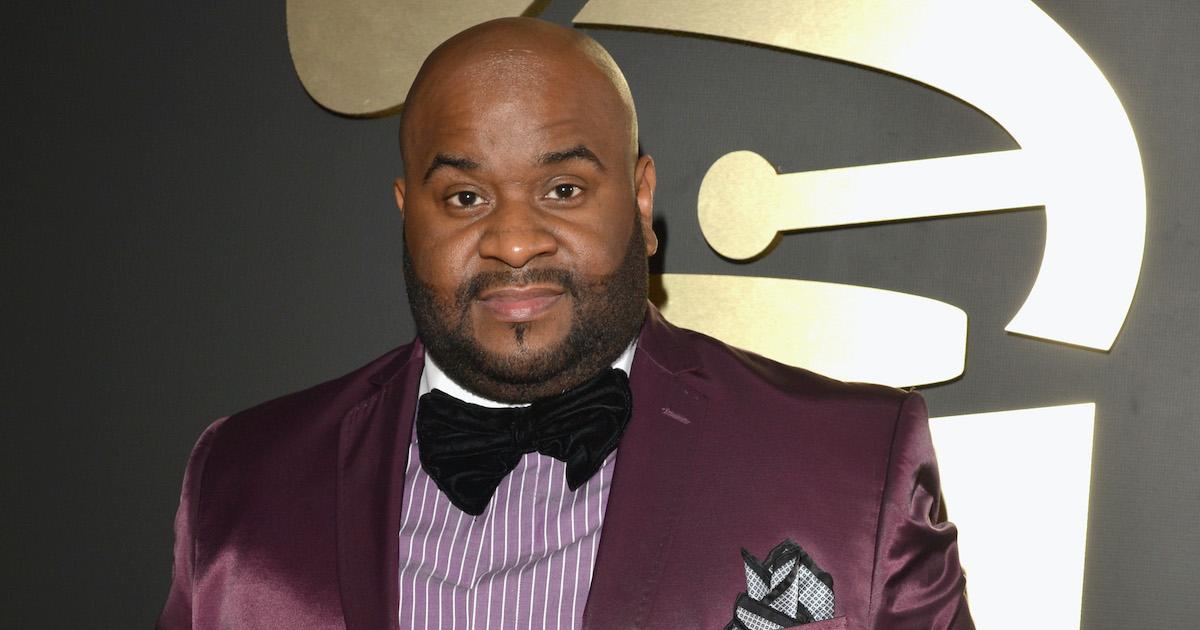 Article continues below advertisement
A few days after the 41-year-old's passing, Tamar took to Instagram to pay tribute to her friend. The posts have since been deleted (as have all of Tamar's photos from before March of 2020), but the captions were obtained from AtlantaBlackStar.com.
"LaShawn, I thank you. I love you. I miss you. I promise to tell Beans how funny and talented his half Godfather was," Tamar wrote, referencing her son, Logan Herbert. "You were truly the best of the best. It's been so hard these past few days…there was so much left to say, laugh and cry about. My heart aches."
Tamar posted on Sept. 11 about how his death coincided with the six-year anniversary of her album "Love and War." She shared a screenshot of a playlist of LaShawn's hits, which included one of her singles.
Article continues below advertisement
"...EVERY Time I sing this song Love & War, I PROMISE to dedicate it to you my friend!! EVERY concert, you will be remembered. This is my way of honoring you, for our true friendship And always being reminded of the bond that was created by God!!! Although Many people played a part (other producers, writers music/tv, etc) ONLY YOU and I together shared a #1 tv show, a #1 song AND #1 album at the same damn time," she began in her caption.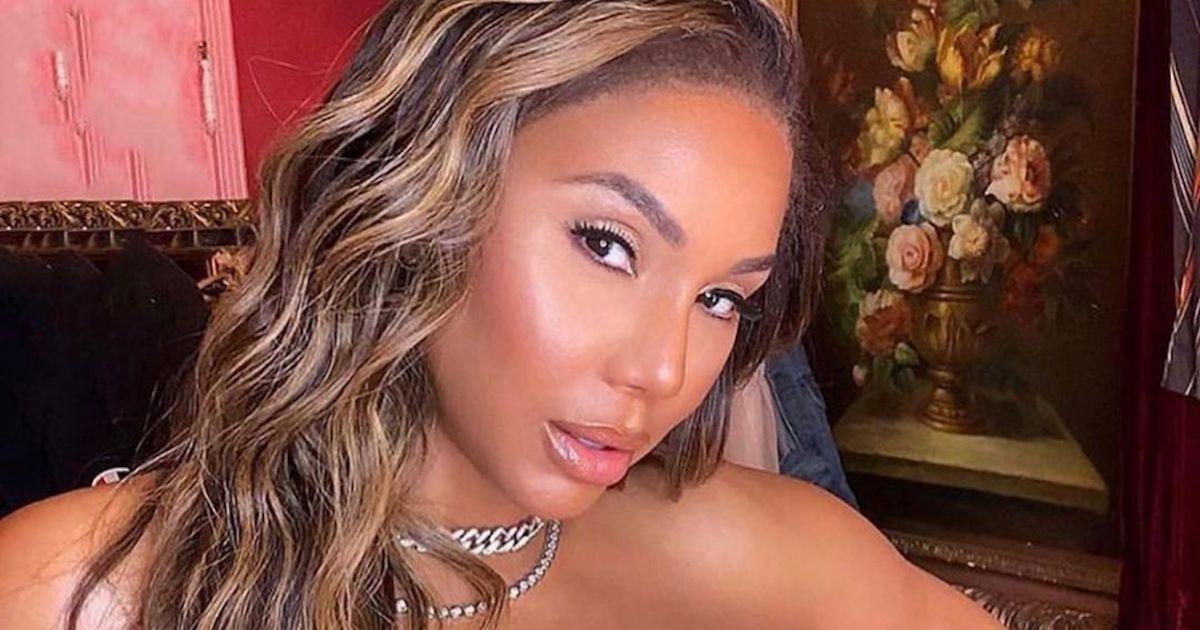 Article continues below advertisement
"As SUPER hard as this has all been, somehow, God Chose the 6th year anniversary of "Love & War" just so me and the world will NEVER forget YOU, & your amazing Gifts of music and laughter. I love you forever my brother And thank you for playing a part in making my dreams come true and all of our miracle memories..." she concluded.
LaShawn was married to April at the time of his death, and the pair shared a son named Jett together. April and LaShawn also had children from other relationships. Numerous artists, producers, and others in the music industry paid tribute to LaShawn after he passed away.