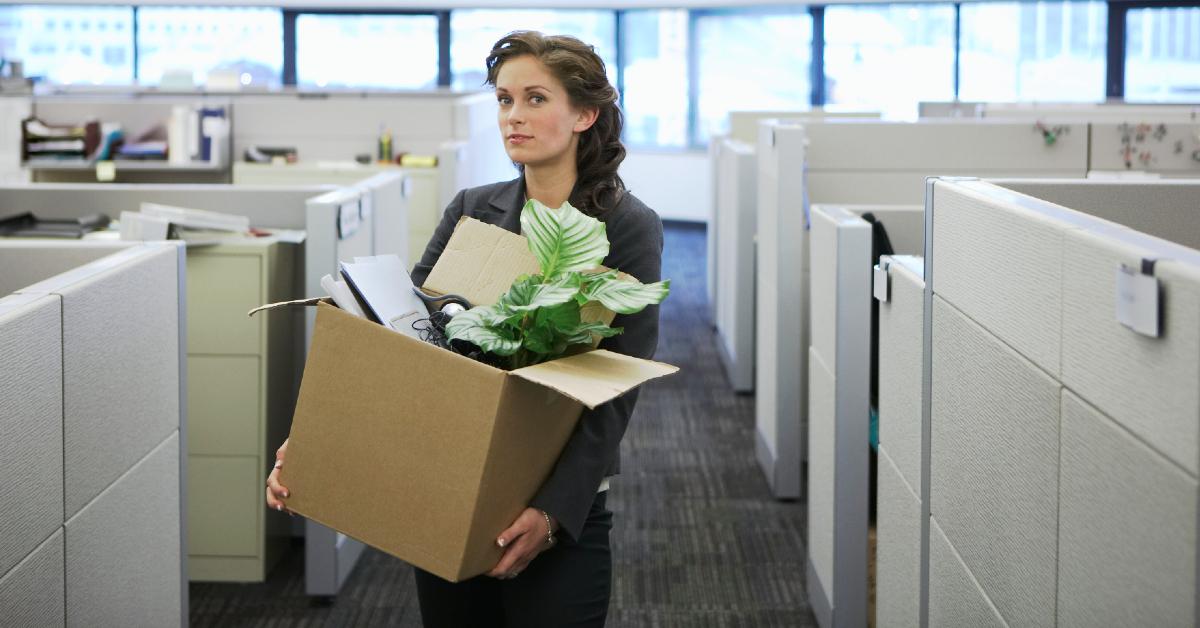 TikTokers Slam Business That Gave Laid off Workers "Consolation BBQ" on Last Day
A short TikTok showing footage of co-workers' final meal together after mass layoffs at a company sparked a viral debate on the platform.
Article continues below advertisement
However, the bulk of these positions are in the food service and hospitality industries, which have purportedly had a difficult time staying fully staffed in the wake of the COVID-19 pandemic, with supply chain issues also causing problems for individuals as well.
While some markets are suffering a serious dearth of talent, there have been mass layoffs for other companies, especially in tech.
Now a viral TikTok posted by @grizzalmighty_ has folks questioning the practices of businesses that let go multiple employees at once. The eight-second clip in question shows several people, all of whom just learned they're being laid off, having a final BBQ meal courtesy of their soon-to-be former employer.
Article continues below advertisement
A caption for the post reads: "our last meal ad [sic] a family," and a text overlay in the video says: "They just let all of us go" as folks stand around trays of meat, coleslaw, packages of rolls, and containers of cooked beans.
Article continues below advertisement

Viewers who saw the post expressed sympathy with the workers and offered up words of encouragement. Some folks even mentioned that their respective companies were hiring and urged the Tiktoker and his coworkers to apply. According to @grizzalmighty_ the company they worked for is based in Kansas.
Article continues below advertisement

According to a November 2021 report published by the University of Kansas' Institute for Policy & Social research, "The Kansas economy is recovering" post COVID.
Article continues below advertisement

The analysis concludes "recovery is gaining steam in Kansas" but "economic growth will recover much faster than the labor market."
Statistics cited in the document pointed to a 9.1 percent uptick in retail sales between November 2020/2021, and a 5.1 percent increase in industrial production.
Article continues below advertisement

The same study also showed that unemployment numbers decreased in the state following the lifting of state and government-mandated social distancing and stay-at-home orders that were issued during the COVID pandemic.
Article continues below advertisement

The governor's office also touted a 32 percent increase in job postings since the pandemic started, but all of these factors pointing to a better market for job seekers doesn't seem to have a bearing on the line of work this TikToker works in.
Article continues below advertisement

Users who responded to the clip shared their own stories of "strange" corporate layoffs.
"Company I worked for told us it was gonna be a taco day and the day of the 'taco day' we got laid off," said one.
"We had cristmas [sic] party and after we ate they handed us a folder, telling us the company will be closing in a few weeks," wrote another.
Article continues below advertisement

Others questioned why the workers stayed for the meal in the first place, with many stating that they would have "just walked off." However, as @grizzalmighty_'s caption states, the employees felt like "a family," so they probably wanted to spend some time together before their lives were forced to head in new directions, separately.