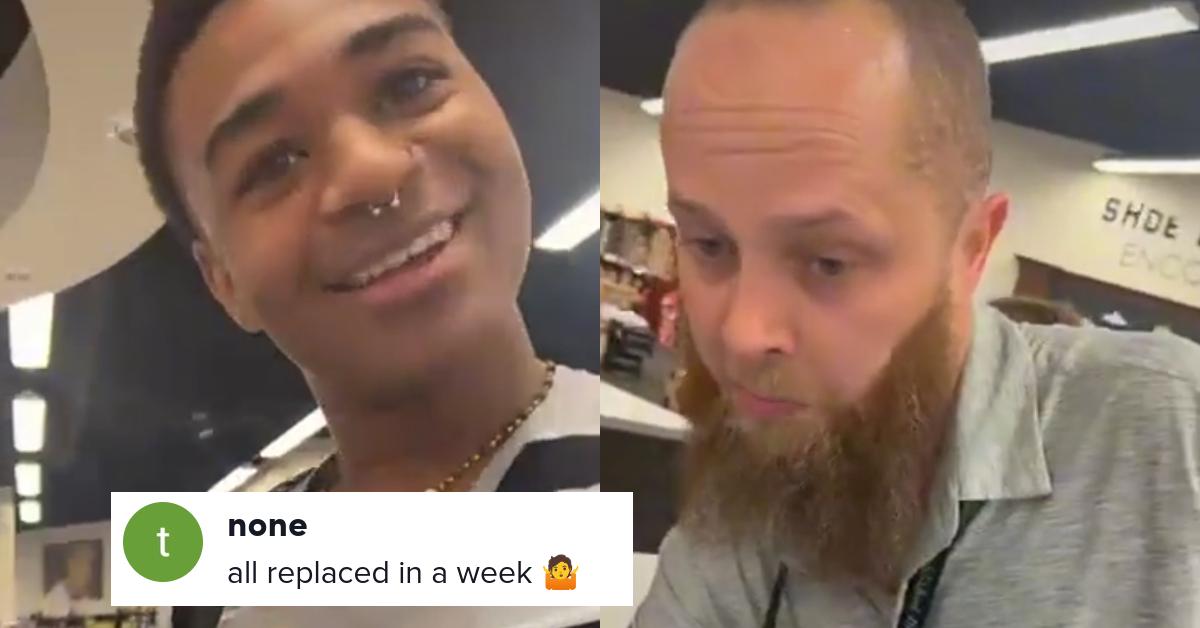 Entire Department Rage Quits at the Same Time, Fed-up with Management in Viral TikTok
Government sanctions mandated in the wake of the COVID-19 pandemic have upended several industries, culminating in massive wealth redistribution and significant changes to businesses all over the world. Online shopping retailers, which have long been increasing in profitability over the years, saw even more tremendous growth, while other companies, namely food service, and brick-and-mortar stores, saw heavy losses.
Article continues below advertisement
America's small businesses were the most adversely affected by COVID-19, with 41.3% of them closing during the pandemic, many of which failed to open their doors again after mandates were lifted. This has left a large number of retailers understaffed, putting stress on workers dealing with an influx of customers looking to erase the memory of "the new normal."
This heightened stress has led to employees in some industries leaving their respective vocations en masse, leaving many businesses scrambling to fill positions and offering incentives, like free iPhones to prospective workers, as a means of drawing them into the fold.
Whatever the shoe department these former employees were working at was doing to keep its employees happy, doesn't seem to have worked, however, as they all quit en masse.
Article continues below advertisement
In a viral TikTok posted by user @garwood8812, she shows all of the workers from the Lynchburg, VA department store quitting at the same time. In a TikTok live stream that featured some of the employees, it appears that the reason for their mass exit had to do, at least in part, with the behavior of a district manager they couldn't stand working for.
Article continues below advertisement
Commenters who heard the employees' stories called the workplace they were a part of "toxic."
In the original video, @Garwood8812 swoops her smartphone camera on the faces of several employees, asking them how they're doing. Several of the workers seem happy to finally leave the job that was so frustrating to be a part of.
Article continues below advertisement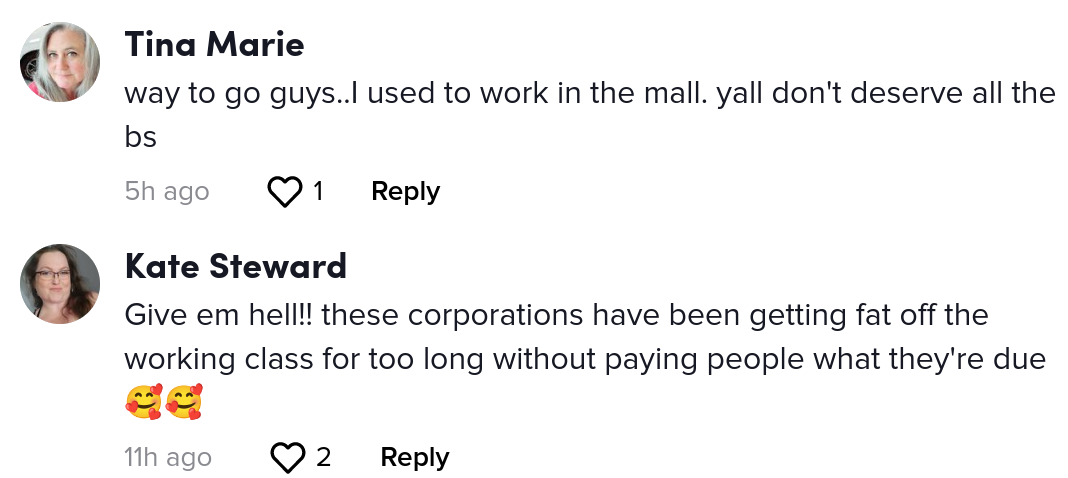 She says in the video, "OK, so, the whole shoe department crew is leaving..." before making the rounds, giving camera time to each of her co-workers.
Article continues below advertisement

The caption for the video reads: "When the entire staff decides to quit the shoe department in a matter of minutes. To our DM, we all hated you and don't forget to fix those window displays. Shoe department you've been real, youve been fun, but you sure as hell haven't been real fun."
Article continues below advertisement

Article continues below advertisement

The Hill covered the recent surge in reinvigorated discussions about the benefits of starting and joining labor unions in the US, but cited how many state laws prevented folks from taking this course of action.
Article continues below advertisement

"Unions rarely have been more popular than they are today, but anti-union labor laws are keeping union membership numbers artificially low by making it harder for workers who want to form or join a union to do so." The piece cited several instances of new unions cropping up in unlikely scenarios, like a group of Starbucks employees in Buffalo becoming the first to ever unionize in the coffee chain's history.
Article continues below advertisement

Alabama Amazon employees have also kept up an effort to unionize its workforce, which has been a subject of controversy. There are several anti-union lobbies in the United States and there are reportedly efforts being discussed by the DNC from barring consultants from supporting these groups/agendas.