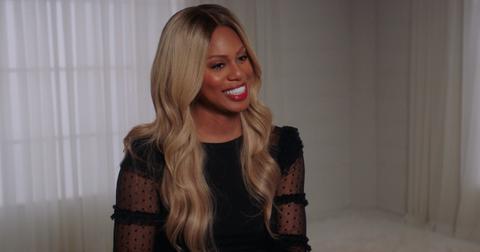 Laverne Cox's Twin, 'Negrogothic' Multimedia Artist M. Lamar, Is the Actress's "Moral Compass"
By Distractify Staff

Updated
In the new Netflix documentary she executive produced, Laverne Cox opens up about what it was like coming up as a trans actress, and the trans representation she saw in the media during the time she was coming of age.
"If you are a person of color, an LGBTQ person, a person who's an immigrant, a person with a disability," she says at one point in the documentary, "you develop a critical awareness because you understand that the images that you're seeing are not your life."
Throughout Disclosure, we learn how Candis Cayne's role as Carmelita in Dirty Sexy Money changed the course of trans representation in the media, and empowered Laverne to pursue her dreams of acting like nothing had before.
So, what else do we know about Laverne's upbringing? For one, she has an identical twin brother who has a full-on artistic career in his own right.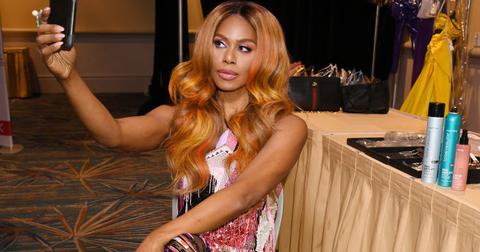 Laverne has always been a performer.
On Laverne's own website, the star and activist writes about how seeing Candis in Dirty Sexy Money "changed the course" of her life. "That moment was so pivotal for me: after being in New York pursuing a career as an actress for many years, I now knew it was possible to be openly trans and have a career," she writes. "That possibility model shifted my belief system."
Laverne started performing when she was a child. "I started studying dance when I was 8 years old in Mobile, Alabama, and was performing in dance recitals and talent shows by the time I was in third grade," she writes. "My childhood was filled with dreams of fame and performing in television and movies, and on Broadway and the great stages of the world."
Flash forward some years, and the Orange Is the New Black star's dreams have become a reality. She owes a lot of that to her mother, the star has said in interviews, who despite wishing that she and her identical twin brother would become doctors and lawyers, completely "supported our artistic dreams." "I wouldn't be here if it wasn't for my mom," the star revealed on Today.
You've seen her brother before, too.