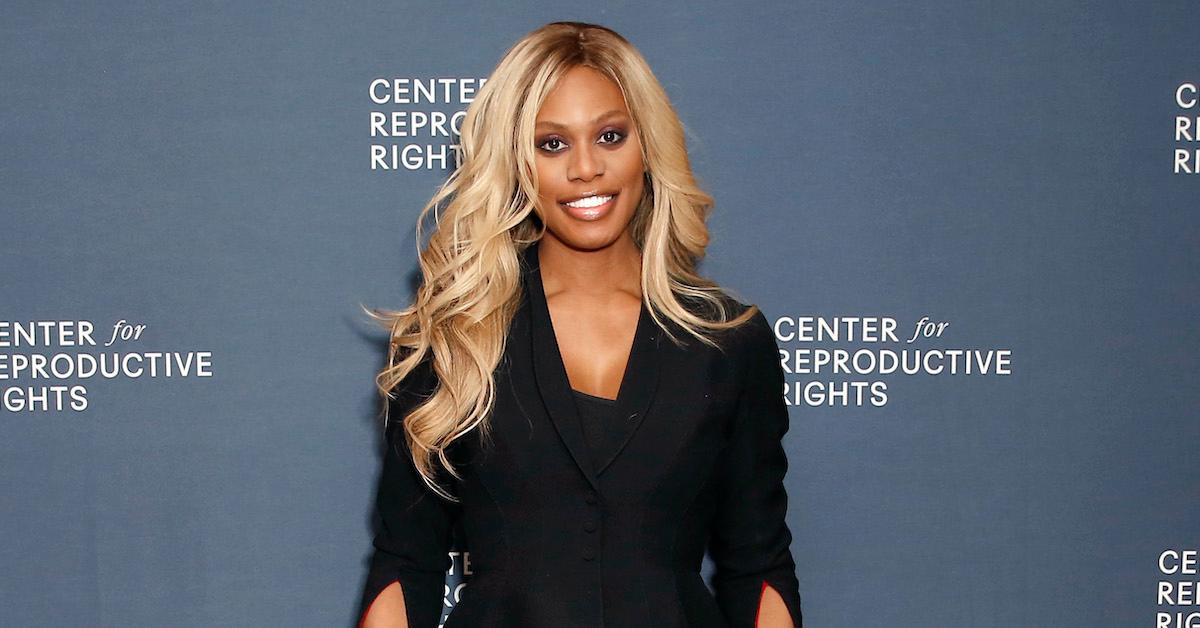 Laverne Cox Is Completely Satisfied With Her Love Life Right Now
The coronavirus quarantine has sent several celebrities' love lives into turmoil, from Bachelor in Paradise's Colton Underwood and Cassie Randolph's breakup at the end of May, to Kelly Clarkson's divorce from her husband, Brandon Blackstock, in the middle of June. But one Hollywood heroine who's loving her quarantine relationship status is none other than Laverne Cox.
Article continues below advertisement
Who is Laverne Cox dating? The 48-year-old actress dished about her love life in a recent televised interview, and it sounds like she's now happier than ever.
Article continues below advertisement
Here's an update on Laverne Cox's current love life:
In an Access Daily Zoom interview with Scott Evans and Kit Hoover, the actress was asked about who she is currently dating, and it sounds like she's really happy with her current status... which is single at the moment.
"I am still single and some days I'm happy about it and some days I'm like wow you know it's deep I really love myself, you know I just turned 48 years old this is what 48 looks like with good lighting and I love myself more than I ever have in my entire life," she said.
"... if there's a man in the equation, great, if not I believe that's god's will and honestly like trying to maintain a relationship in quarantine? I don't know," she laughed. "I'm really happy that I'm single right now and I don't have to deal with anyone else right now and take care of anyone else."
Article continues below advertisement
She continued: "I think the self care piece is so crucial and important for me and I don't have to worry about cultivating a relationship. I don't have to make sure anyone else is OK, I just have to make sure that I'm OK."
So clearly, Laverne is a #singlelady and loving it, and we're so, so happy for her. Check out the full interview below.
Article continues below advertisement
Her last recorded relationship was with record label CEO Kyle Draper which ended in 2019.
Laverne and Kyle Draper, the CEO of Mateo Sound, started dating back in 2017, and their love seemed incredibly passionate, as they avidly posted about their adventures and daily musings to social media, according to People. However, they split in June 2019, which Laverne somberly announced on Instagram.
"@thekyledraper and I have broken up. After much soul searching and tears from both of us, we have decided it's time for us to go our separate ways," it read.
A few months after posting about her breakup in October 2019, Laverne made an announcement that she was ready to start dating again in an Instagram post, which invited men to slide into her DMs. With a sultry photo in a bathing suit, she wrote the caption, "Single lady here. It's OK to slide into my DM's gentlemen. Don't be scared. Just be respectful."
So, it seems as though she got over the breakup pretty quickly.
Article continues below advertisement
We're thrilled Laverne is single and loving life!