Divorce Lawyer Urges Women to "Stay Away" From Men with These 5 "Narcissistic" Jobs
A TikTok lawyer went viral after listing 5 jobs that she commonly sees and has the most problems with while overseeing divorce proceedings.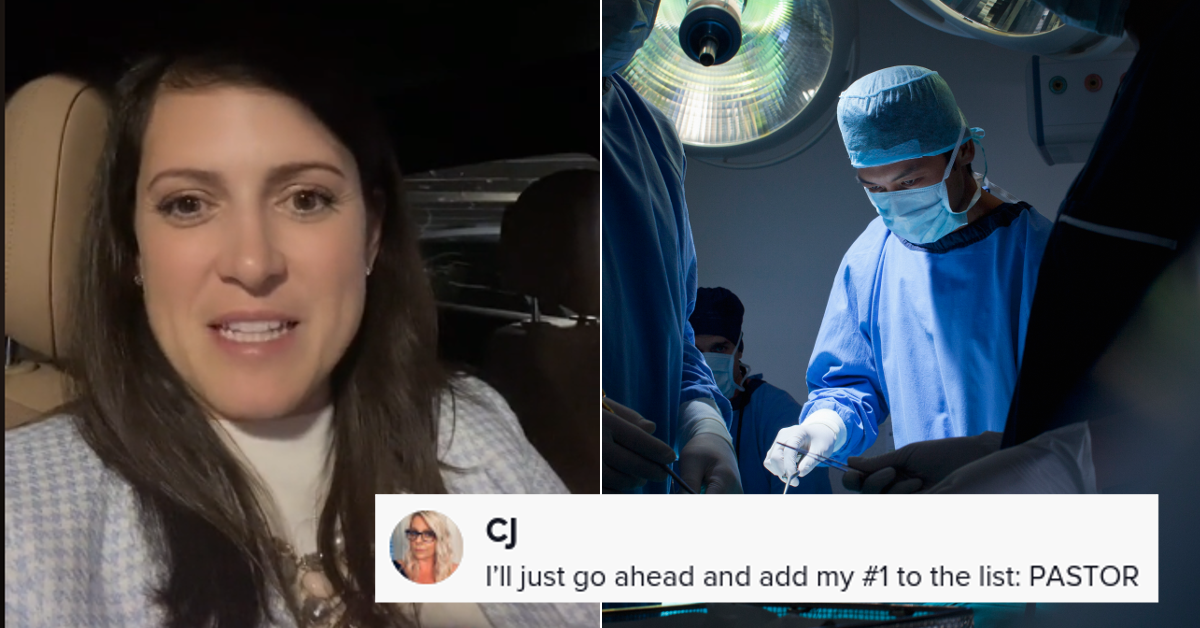 50% of all marriages in the United States either end in divorce or separation. For whatever reason, the practice is becoming more and more common, which isn't necessarily a bad thing. Separating from someone is a huge step and if you're honestly thinking about cutting ties with a person and starting a new life, then it's probably because you really need to do so, as folks end up sacrificing a lot in the process.
Article continues below advertisement
It helps when you have an understanding partner who will help you throughout the process, but apparently, there are some vocations that make one Lawyer on TikTok's job so difficult, that she went as far as to recommend that folks stay away from marrying folks who follow these career paths.
TikTok use @jettiegirl28 says that she's a local divorce lawyer on her TikTok account, and she posts tons of legal advice on her channel along with other cool tidbits and facts about the law.
She titled a recent post: "Top 5 Professions Women Should Avoid in a Spouse." In the clip she records herself speaking into the camera and rattling off the different jobs that left a bad taste in her mouth during divorce proceedings.
Article continues below advertisement
She begins the video by stating: "Over the course of my career, I've watched my most difficult cases, and, shockingly, many of them involve men in these five professions."
Article continues below advertisement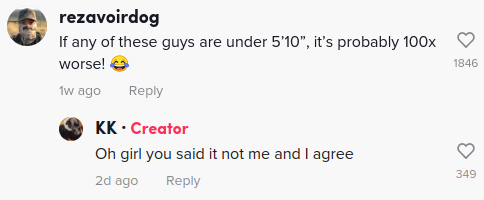 She continued, "What I notice among these five professions is that they tend to be more narcissistic, they tend to be more controlling. They tend to be far more difficult in dealing with a divorce. They have kind of a nuke-the-earth, scorch-the-earth, 'How dare you challenge me?' kind of approach to litigation."
Article continues below advertisement

@JettieGirl28 says that this is a trend she's noticed in her 13 years of being a lawyer. So what are the professions that people should avoid?
Firefighters
Military service members
Police officers
Surgeons
Pilots
Article continues below advertisement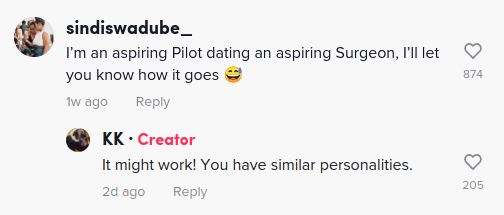 In the comments section, many people agreed with her assessment. One commenter just wrote the word "uniforms" beside a red flag emoji. Another TikToker by the name of Alison Belonzi wrote: "The 5 Ps: police, paramedics, physicians, pilots, and firefighters."
Article continues below advertisement

Others had their own suggestions as to who people should look for in a prospective romantic partner: construction workers. "Ladies, get yourself a construction worker. Low maintenance, doesn't mind doing laundry, and builds the deck as a hobby."
And there were some who said engineers are the sweetest, something that @jettiegirl28 confirmed.
Article continues below advertisement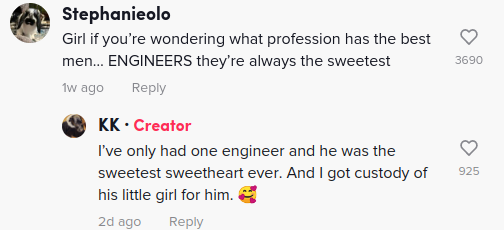 Article continues below advertisement
However, there were some commenters who thought that @jettiegirl28 was missing what was quite possibly the most important profession everyone should avoid when marrying someone: a pastor.
But of course, there were some other honorable mentions, like one TikToker who has an "ex [who] thinks he's a God and he's a band teacher."

Article continues below advertisement
As for who men should avoid, all @jettiegirl28 said that they should steer clear of people who are stay-at-home moms, presumably because they're going to want to get anything and everything in the divorce.

What do you think? Have you noticed trends in your dating history of people who end up being a little nutso and/or difficult to deal with?