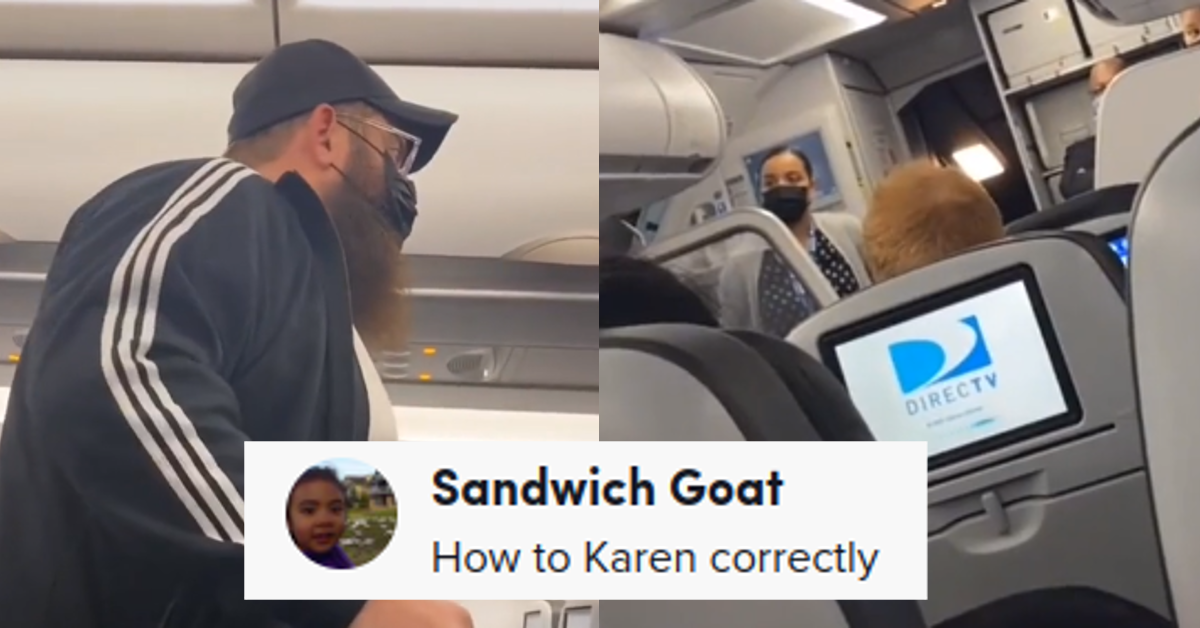 Flight Crew Won't Let Passengers Leave "Dangerous" Plane Even Though It's Grounded
Airline travel can really, really stink. From tight seating arrangements to ever-fluctuating ticket prices that include next to no amenities, to cancellations and delays and mortifying refund/flight credit practices, it seems like the entire business model of air travel has been scientifically designed to tick people off and frustrate them needlessly.
Article continues below advertisement
However, it's easy to criticize the airline industry as a customer, as maintaining fleets of massive jets and airplanes, constantly working with air traffickers, following strict safety protocols along with constant pre-flight checks and repairs, and managing luggage for tons of different passengers is a tall order.
It's always important to remember that at the end of the day, no system is perfect because human beings designed these systems and we're the ones running them. So occasionally we're going to encounter issues along the way, but that doesn't mean they aren't open to criticism.
This policy was implemented by the crew of a flight that was reportedly diverted to Newark, New Jersey (EWR) from its original destination in John F. Kennedy International Airport (JFK) in New York.
Article continues below advertisement
In the clip, several passengers can be seen telling the flight crew that they want to get off the plane, including a bearded man wearing a black Adidas jacket stating that neither he nor his family and several other passengers on the plane feels safe enough to go back into the air.
Article continues below advertisement

Multiple passengers expressed that they wanted to get off the plane, which was grounded at the time so that they could get home. The man in the black jacket even said he would be willing to go to jail if he got off the plane because there were multiple attempts to leave the airplane but it kept getting grounded.
Article continues below advertisement

Passengers were unwilling to "risk" going up in the air again to fly, but they still weren't allowed to leave the plane.
A drive from Newark to Manhattan is about 40 minutes give or take depending on traffic conditions, which is certainly less time than it would take to leave the tarmac, land at another airport, then de-board.
Article continues below advertisement

Although the man spoke loudly, many TikTokers in the comments section commended him for calmly explaining his reasoning for wanting to get off the aircraft.
Other users on the popular social media platform agreed with the man's logic and couldn't understand why passengers couldn't leave a grounded plane that hadn't left the tarmac yet.
Article continues below advertisement

Apparently, the jet bridge was still connected to the plane and the airport, so all the flight crew had to do was open the door and allow passengers to leave.
Several users expressed why the flight crew was reluctant to do so. Some indicated that it was a monetary issue, that the second the doors open on the plane, flight attendants and pilots lost any overtime money they would be making.
Article continues below advertisement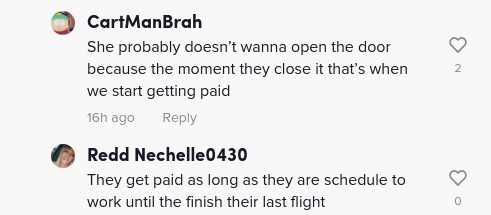 Others stated that airline policy most likely dictated this response due to customers being able to request a refund due to a diverted flight. However in most cases, "extraordinary circumstances" preclude one's ability to receive compensation for an airline trip that's been diverted. In the case of this flight, which was diverted due to weather, this would fall under that category.
Article continues below advertisement

Airlines are required by law to allow passengers to leave a grounded plane if it's been stuck for three or more hours, four if it's an international flight. There are some exceptions to these rules, however.