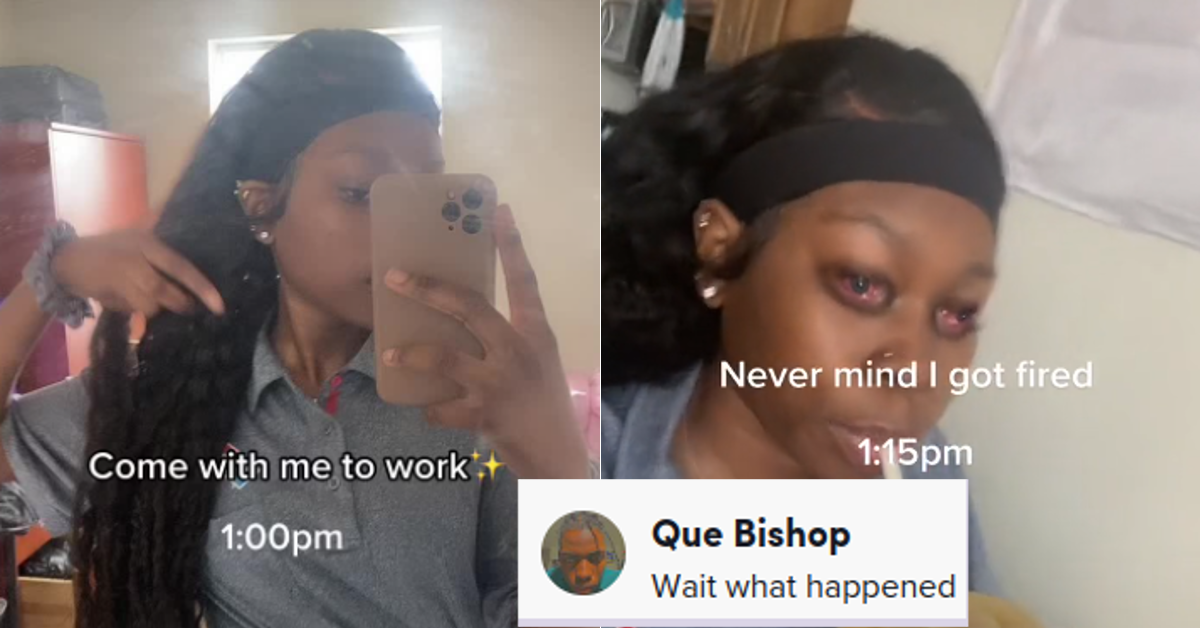 Domino's Worker Immediately Fired After Inviting TikTok Followers to "Come With Me to Work"
A Domino's employee had her plans of bringing her viewers to work with her dashed after getting immediately fired.
There's a variety of different content on TikTok. Sure, there's a fair share of youngsters who hit the genetic lottery mirthlessly dancing in front of cameras or lip-syncing songs while wearing trendy clothing, but there's a bunch of other content people like to follow. Like looking at the day-to-day activities of jobs at popular locations so folks can get first-hand experience of what it's like working at a Dunkin' Donuts or McDonald's.
Article continues below advertisement
Dylan Lemay, for example, went viral on the popular social media platform after documenting his day-to-day tasks serving up Cold Stone ice cream for dessert-loving customers. He became a bonafide TikTok star and racked up over 11 million followers for his work and is now considered an ambassador for the brand.
There are other TikTokers who've gone viral for "bringing" folks with them to work. The trend more or less follows the same structure: folks will show viewers what the start of their shift looks like and go through the different tasks required of them depending on the time of the day. What opening procedures look like, and if it's a food service industry job, how hectic it can get during a lunch rush, and what goes into preparing a franchise's most popular items.
Article continues below advertisement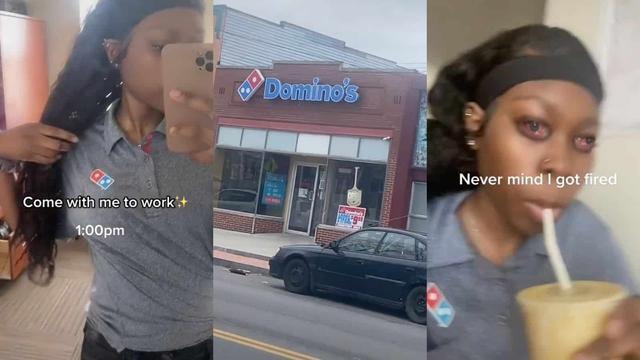 For TiKToker @prettyprincess0g, she didn't get a chance to make one of these videos, because although she started a "come with me to work" post for her job at Domino's, she revealed to her followers that she was fired 15 minutes after heading inside the location.
Article continues below advertisement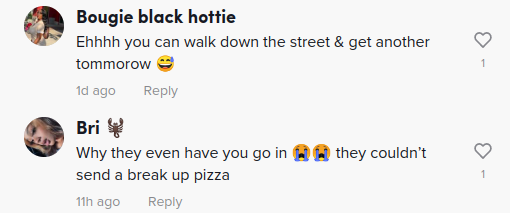 No, she wasn't let go because of her TikTok account or any videos related to her job, but because she no-showed on a lot of her shifts. She fully admitted to this, writing in the video, "I don't be showing up and I thought I could get away with it."
Article continues below advertisement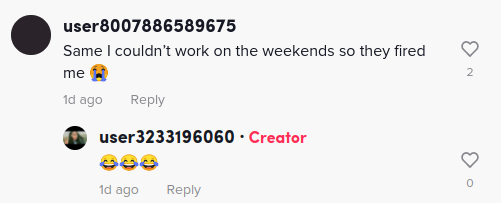 She wrote in the caption for the video, "LMfAOOO this is embarrassing."
Many other TikTok users shared their own stories about being fired, like one commenter who stated that they too used to be an employee at Domino's.
Article continues below advertisement

Their circumstance was much different than OP's, however, as they said they were let go after their shift was over. "LMAOO at least they didn't wait until the end of the shift like they did to me," she wrote.
Article continues below advertisement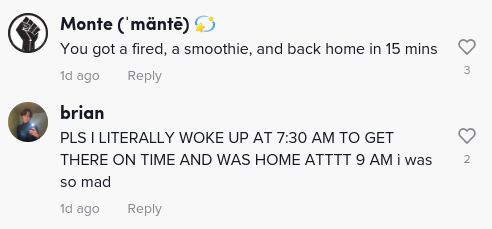 Others thought that her manager could've called her instead of waiting for her to show up to work to let her know that she was being fired, to which the TikToker responded, "deada**."
Article continues below advertisement

Someone else quipped that Domino's better pay OP for the 15 minutes that she was at the location and being informed that she was getting let go, but she stated that she didn't even get a chance to clock in for her shift as the firing happened almost immediately upon her entering the store.
Article continues below advertisement

There were some users who tried to look on the bright side of things, stating that OP will at least get to keep the work shirt she was offered.