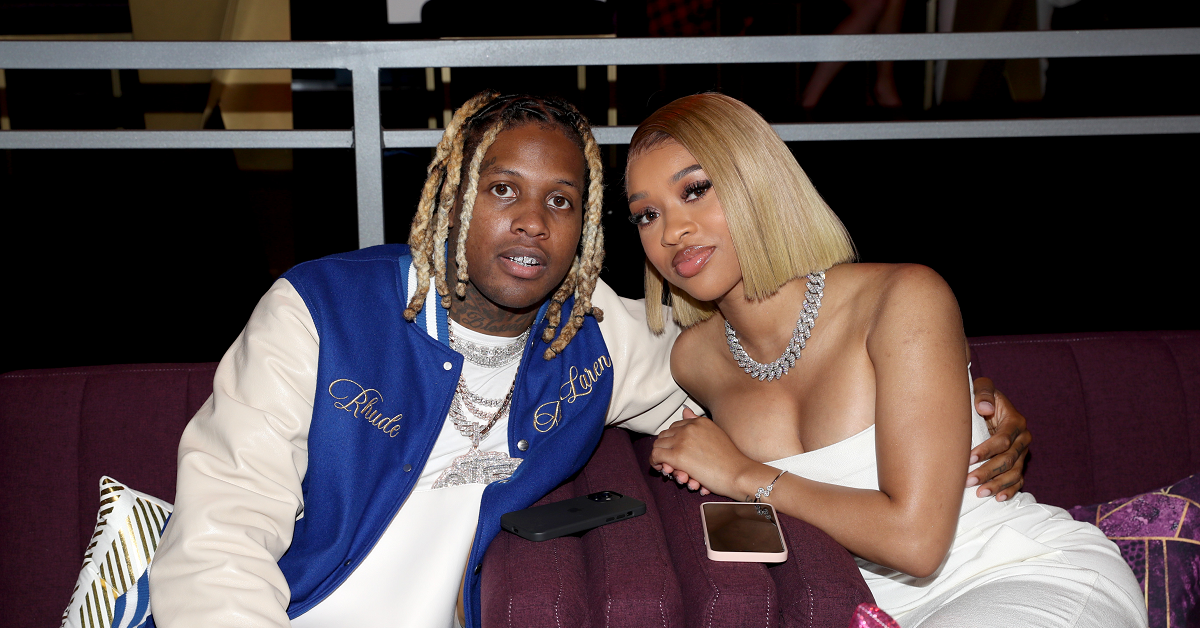 Blueface's Mom Is Claiming that Lil Durk Got "Unengaged," but Is it True?
Fans were thrilled when, after years of dating, Lil Durk announced that he and girlfriend India Royale were engaged at the end of 2021. The proposal was a surprise, and not just for India. Lil Durk got down on one knee in the middle of a concert in Chicago, where they are both from, and proposed to India, thanking her for being "the realest" and asking: "Do you want to be my wife?"
Article continues below advertisement
Is Lil Durk engaged to India Royale?
Lil Durk and India have been engaged since the end of 2021. India's last Instagram post, which is from four weeks, is an image of the cities and tour dates for his latest tour. In roughly the same timeframe, India responded to comments that Lil Durk had made on the Million Dollaz Worth of Game podcast about how he was convinced to propose to India in part because of her low body count, meaning that she hadn't slept with that many men.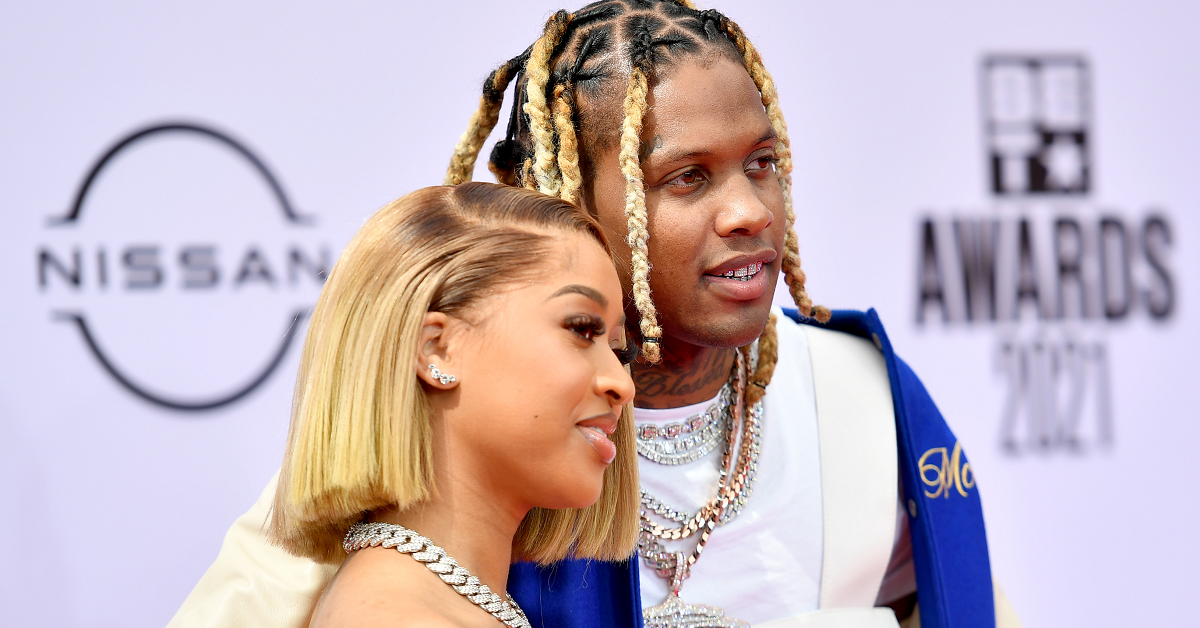 Article continues below advertisement
"I'm petty as hell," Durk explained. "Like, if you fucked a lot of [n-word] and all that, I ain't gonna wife you. But that's me. ... But it's, like, everything about her. Being real, not cheating, she ain't been passed around. It was, like, her body count. That's what really did it."
In response to the controversy around those comments, India said she didn't care about it. "Idgaf what people think about my fiancé," she wrote on Twitter. "That's why he mine, get you one."
Are the two of them still engaged?
More recently, though, rapper Blueface's mother Karlissa Saffold posted a story on Instagram that left many hip hop fans confused about many things, including the status of Durk's relationship with India.
In the post, she wrote that it had been a "helluva year," and included references to the pandemic and wars as well as a series of unverified claims.
Article continues below advertisement
"Durk and someone got engaged and unengaged, Cardi quit her fans, 50 Cent still didn't get his money from the ole girl, Will Smith smacked Chris Rock, Blueface made it official with Rock," she wrote in the post.
Blueface quickly clarified what his mother was saying about his own personal life, but many are still unclear about whether what she said about Durk and India was true or not.
Article continues below advertisement
Durk and India have not responded to the post.
If Durk and India wanted to clarify whether this rumor was actually true or not, all it would require is a follow-up social media post in which they clarified their relationship status. Thus far, no such post has come, and it has led many fans to wonder whether the two are no longer engaged and have simply held off from announcing it publicly.
With their relationship status up in the air, it seems Lil Durk and India will continue to be the subject of speculation for some time. Karlissa may have been working on faulty information, but it's hard to say for sure.