Fans Go Wild as Lil Durk Proposes to Longtime Girlfriend Mid-Concert
Lil Durk is officially engaged to India Royale after getting down on one knee during a romantic, mid-concert proposal in Chicago.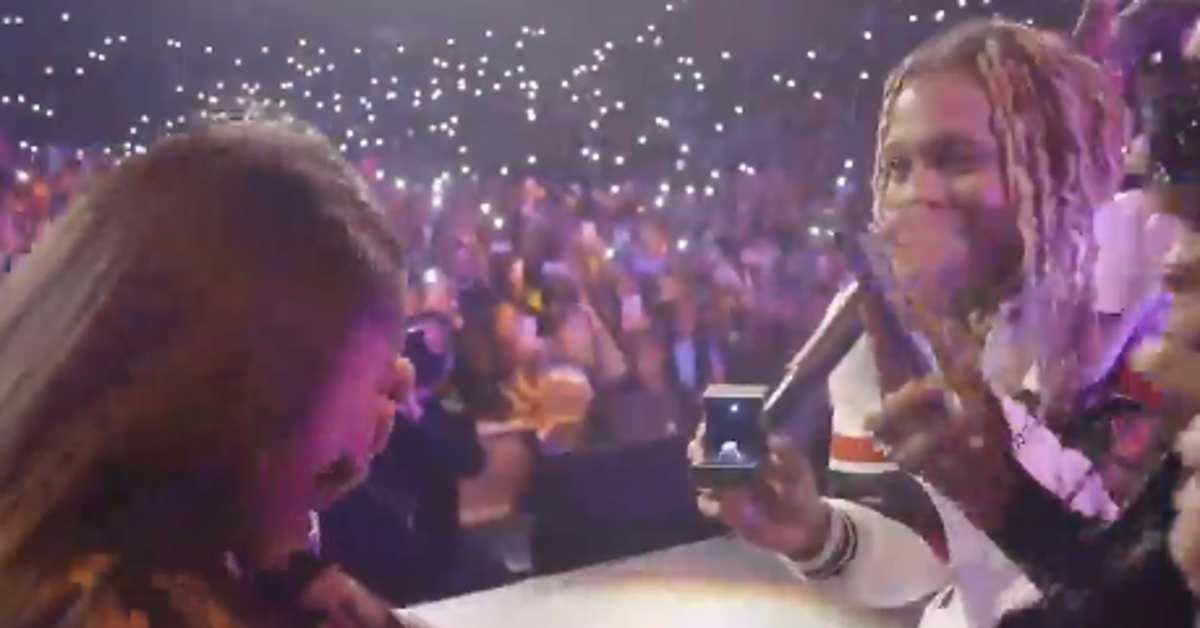 Surprise proposals don't always go down as well as the person who pops the question had hoped, and personally speaking, I've witnessed a rejection firsthand that was a bit brutal to watch. I did my best to make the dude feel better about it, but you have to know that you're setting yourself up for potential heartbreak when you decide to go big in front of a large crowd. Thankfully, Lil Durk didn't have to worry about that; he recently got engaged at one of his concerts.
Article continues below advertisement
Lil Durk and his main squeeze, India Royale, are now officially engaged after a sweet mid-concert proposal.
During Chicago radio station Big Jam's concert at the United Center, Lil Durk stopped in the middle of his set to bring India out to the stage. He sang the young woman's praises, thanking her for being "the realest," before ultimately getting down on one knee and asking: "Do you wanna be my wife?"
The crowd went nuts at Lil Durk's proposal. Both she and India are from Chicago, so for him to propose in their hometown on such a grand stage sent folks into a frenzy.
After the roar of attendees died down, she eventually was able to answer: Yes!
Article continues below advertisement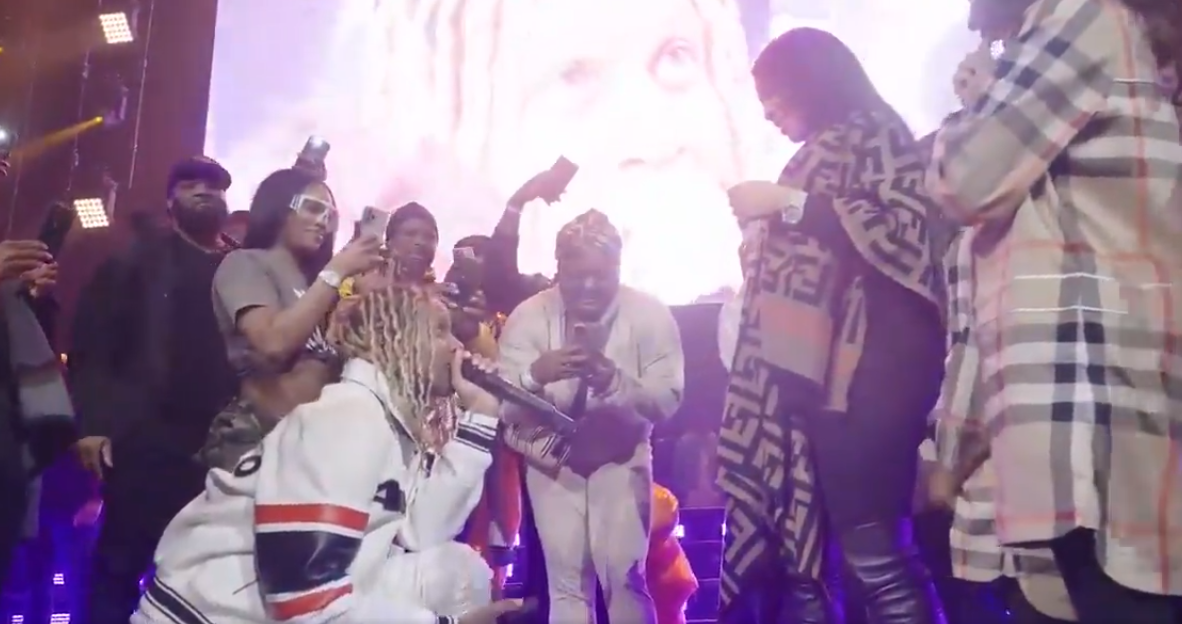 The two have been hot and heavy since 2017. In November of 2018, they welcomed baby daughter Willow Banks. And Lil Durk is constantly promoting India's business ventures, including her cosmetics lines, which he occasionally name-drops in his tracks.
Article continues below advertisement
There were tons of fan reactions to Lil Durk's proposal.
While lots of people were happy for the couple, some took issue with the fact that folks were calling their dynamic (and Lil Durk's proposal) the "standard" for healthy romantic relationships.
Article continues below advertisement
Others went out of their way to say that it's an example of why women need to be "submissive" in heterosexual monogamous relationships. One commenter wrote, "Blow for me & you'll have a ring too. Most y'all want marriage can't even figure out when yo man upset. Remember how long she waited & the s--t she had to go thru wit bro. She don't post nudes or twerk or nun. She ain't shooting dice or doing hot girl summer shh. Moral is ... STAY DOWN. Be submissive & Grow together."
Article continues below advertisement
The "s--t" that the aforementioned commenter was referring to is probably the aggravated assault and home invasion that Lil Durk and India were victims of in 2021. The rapper and his girlfriend actually got into a firefight with the would-be burglars who ultimately fled the scene before law enforcement could arrive.
Article continues below advertisement
According to TMZ, "several unidentified individuals entered Durk's home in the Chateau Elan neighborhood of Braselton — about an hour outside Atlanta — and a shootout ensued."
The outlet continued, "The GBI says Durk and India discharged their firearms, but they were not injured during the incident."
No wedding date has yet been set, but judging from the videos and throngs of positive comments from folks on the internet, it seems like the young couple has been receiving a lot of support.