What Does the Ninja Emoji Mean? It's Being Used In Place of a Slur on TikTok
The ninja emoji is circulating on TikTok, but some users are unclear on what the emoji means and what it's being used in place of.
Thankfully, TikTok and other social media apps have been smart about curtailing hate speech and other offensive forms of speech that are used on their platforms. Unfortunately, even as apps like TikTok attempt to censor certain kinds of horrible speech, those who want to use it find ways around these filters. Most recently, the ninja emoji has gained popularity in some circles on TikTok for a less than great reason.
Article continues below advertisement
The 🥷 is being used in place of the n-word.
If you see a ninja emoji under a video that is not explicitly about ninjas or something related to ninjas, you may naturally wonder why the emoji is there at all. As it turns out, some users have been using the emoji in the place of the n-word on TikTok in order to evade TikTok's filter and get away with using the word. Of course, the politics of this word are enormously fraught.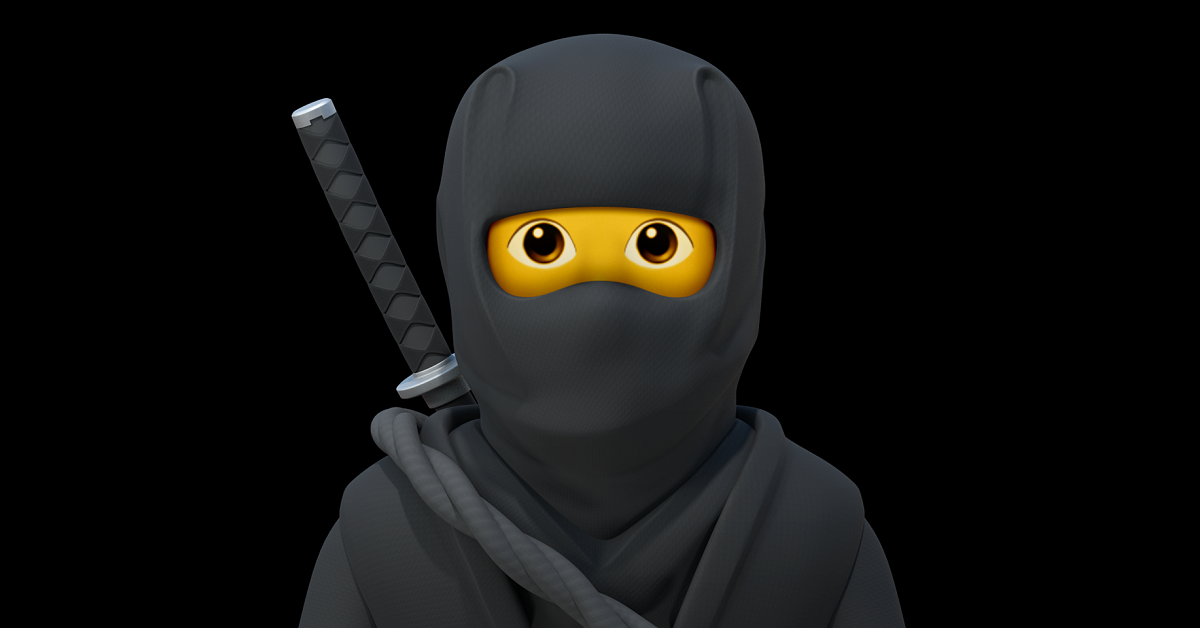 Article continues below advertisement
Because of its hateful origin, you should avoid using it entirely, especially if you aren't Black. The main controversy that has swirled around the emoji more recently has stemmed from white women in particular who appear to be using the emoji as a way to refer to all men. Those who know what the emoji actually refers to find these uses of it offensive, and have been unafraid to sound off about it online.
"Why do white girls on TikTok think it's okay to use the ninja emoji when talking about men?" one person wrote.
"It be a lot of non-Black girls on TikTok tryna cover up using the N word by using the ninja 🥷 emoji," another person added.
Clearly, the use of the emoji has become problematic, at least in some circles of the internet.
Article continues below advertisement
TikTok has long been focused on hate speech.
Even as users attempt to get creative in order to circumvent TikTok's policies on hate speech, TikTok has been pretty forceful in going after hate speech on the platform. In 2020, shortly before the presidential election, TikTok announced that it would be cracking down on ideologies like white nationalism and white genocide theory. That platform had already taken steps to limit white supremacist and neo-Nazi content in videos.
Article continues below advertisement
"We're proud that we have already taken steps to keep our community safe, for example, by not permitting content that denies the Holocaust and other violent tragedies," the company said at the time. "We know there's always more we can do, which is why we are taking further action to remove misinformation and hurtful stereotypes about Jewish, Muslim and other communities."
The n-word is one of the most politically loaded words in America, but TikTok has obviously taken steps to crack down on the use of it in videos and captions. The ninja emoji may be an attempt to circumvent that rule, but clearly it's been an unwelcome one online. Whether that means those using the emoji are likely to stop is another question entirely.