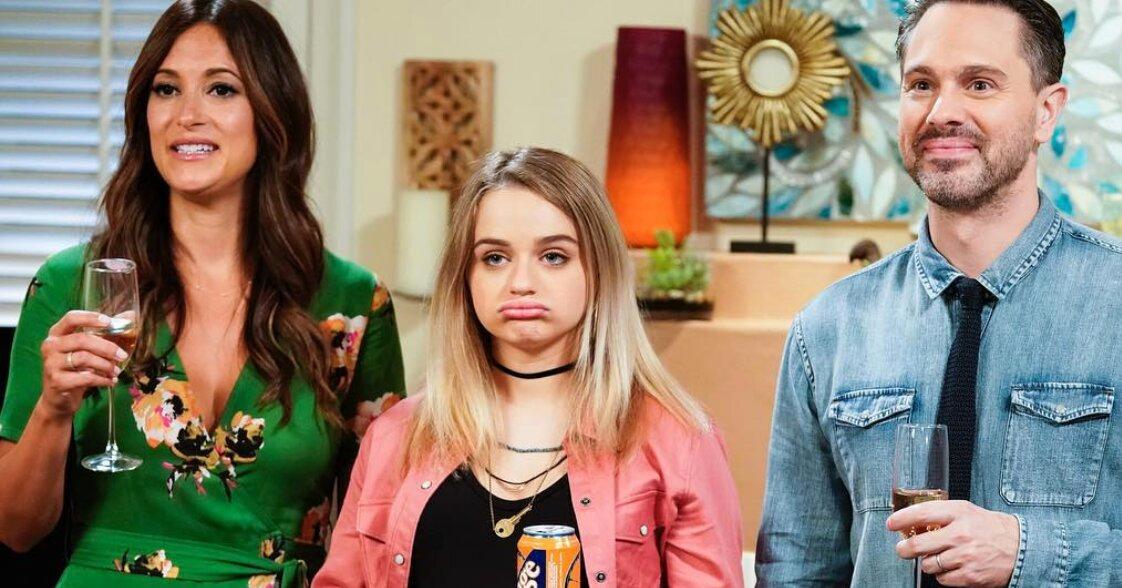 Joey King Stars as a Pregnant Teen on Sister Hunter's CBS Sitcom 'Life in Pieces'
When CBS sitcom Life in Pieces returned for a fourth season last month, teen viewers should have spotted a familiar name among the list of guest stars. Joey King, a current "It girl" among the Gen Z crowd, plays a pregnant 17-year-old named Morgan who picks Matt (Thomas Sadoski) and Colleen (Angelique Cabral) to adopt her baby.
Though fans of the actress are used to watching her portray a variety of different characters on screen — did you catch her haunting depiction of real-life abuse victim Gypsy Rose Blanchard in Hulu's The Act? — we're not used to seeing the 19-year-old with a baby bump.
Article continues below advertisement
Scroll down for details about Joey's three-episode arc on the series and what it was like for her to fake a pregnancy.
Who is Morgan on Life in Pieces?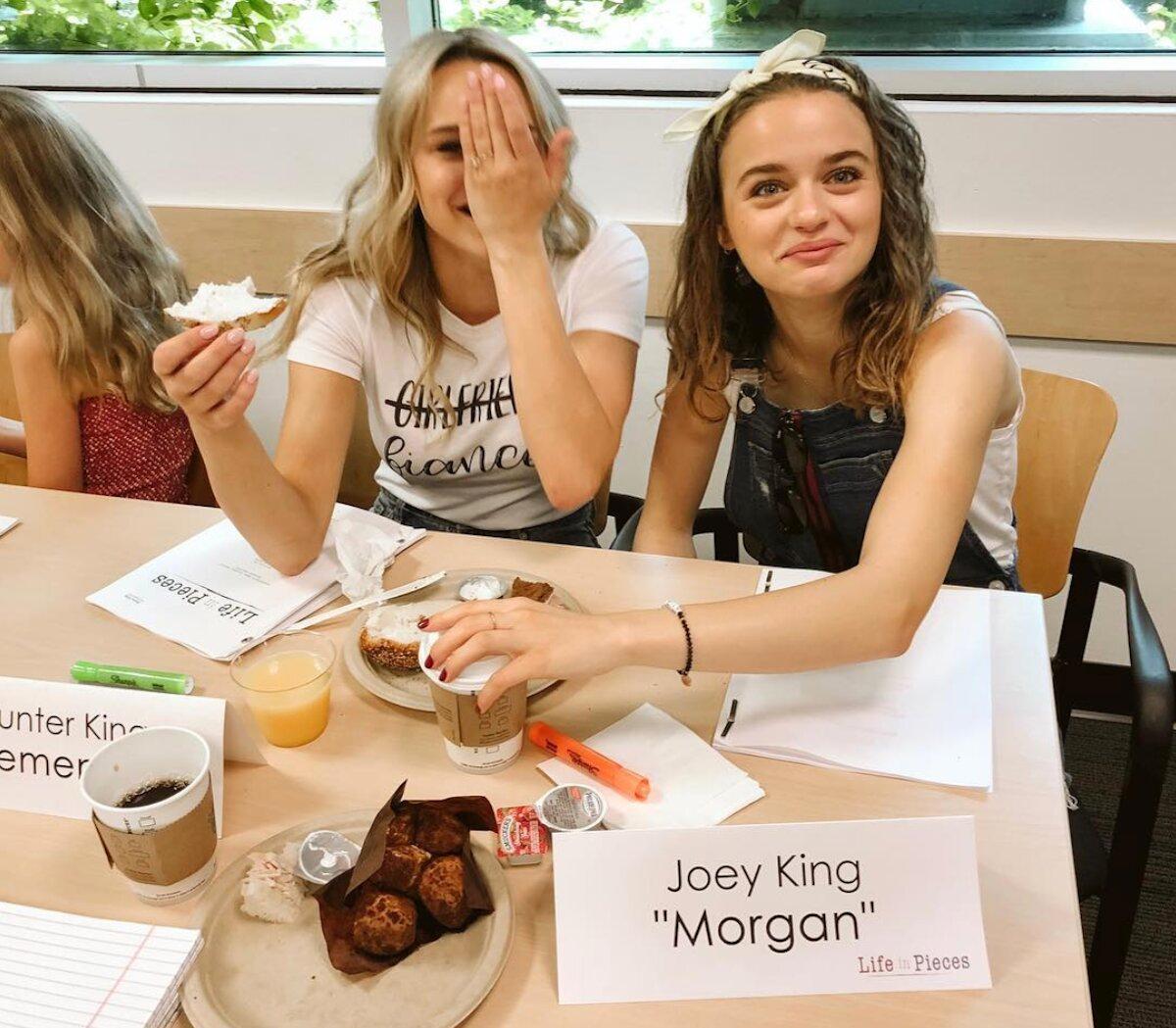 Article continues below advertisement
We first met the knocked up teen in Season 4, Episode 2 when Matt and Colleen were forced to compete with another couple who wanted to adopt her baby. Though the duo managed to convince Morgan that they are the best choice to raise her child, the parents-to-be run into some issues before the birth.
After learning that they might not be allowed in the delivery room, Matt and Colleen try to convince Morgan to have the baby at home. Joey revealed that she enjoyed exploring some of the more outrageous aspects of her character, including the fact that Morgan dated a set of twins, one of whom is the baby's father.
"This girl is going through a lot," Joey explained in an interview with EW, "but also her circumstances are pretty silly and the people she gets wrapped up with happen to be the funniest family in the world, so she's just kind of rolling with the punches and navigating her way and keeping that attitude that she has."
Are Hunter King and Joey King sisters in real life?
Article continues below advertisement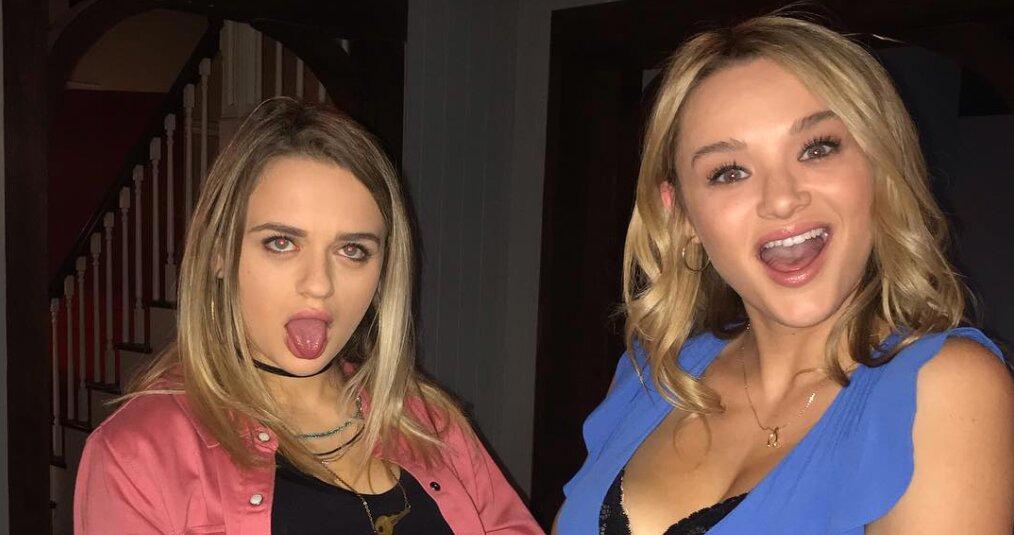 Yes, the two actresses are siblings! Life in Pieces marks the first time the pair has acted together professionally.
"I've always wanted to work with Joey," Hunter, who plays Clementine Hughes on the series, told EW. "We've always talked about how we want to work together and I told my boss that I really want her to come and play and be on the show."
Article continues below advertisement
"We've talked about it countless times," Joey added. "It was our dream to be able to do something together, and this is a great way to introduce that and just to do a little something together and hopefully it's a little peek into the future…"
Hunter recalled that some of the funniest days on set revolved around scenes featuring her sister. "I will just never forget the things Joey would be pitching to me," the 25-year-old shared. "I cannot wait to see the relationship between Clementine and Morgan on camera, what it turns out be, because behind the scenes we had so much fun."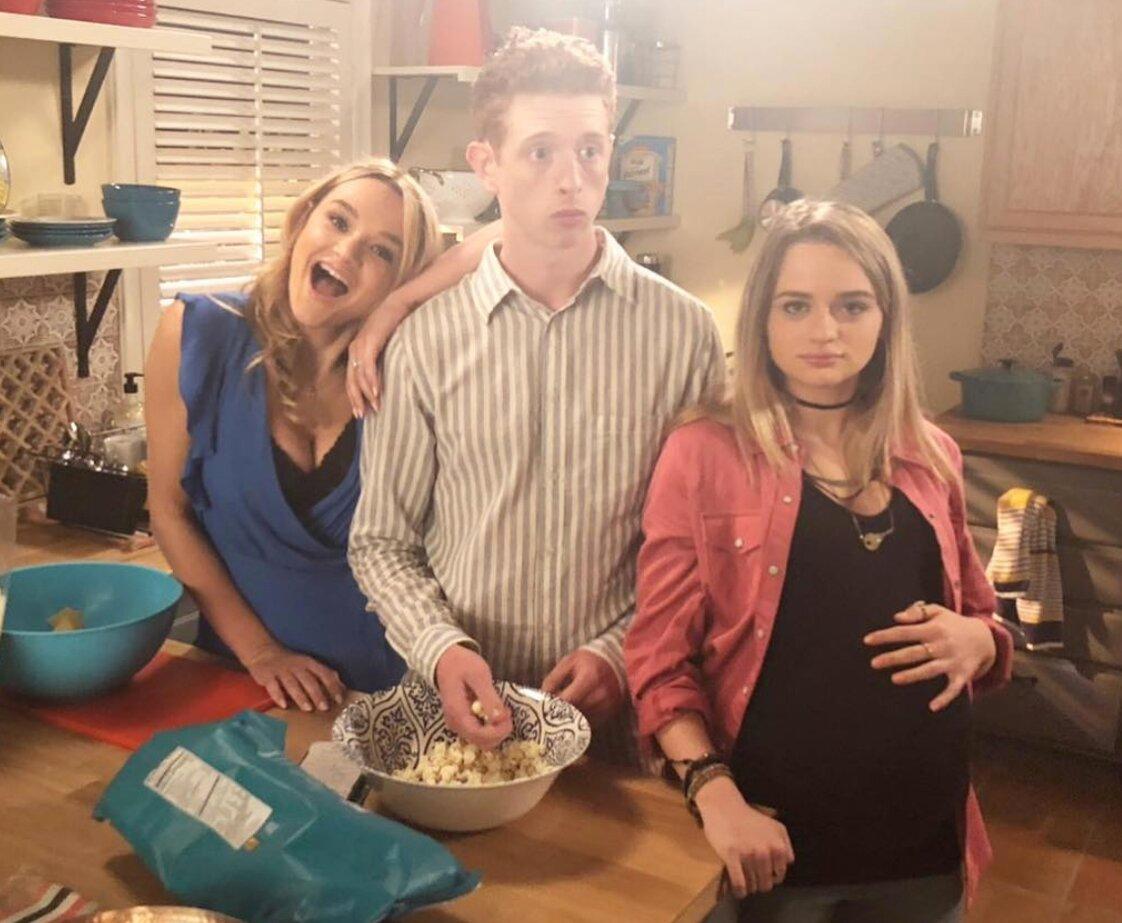 Article continues below advertisement
Joey is happy to leave being a pregnant girl behind.
The LA native may not be sporting a baby bump in real life, but she certainly felt the part during filming.
"I had to pee so often and I was always holding the belly — I was very protective of it," she admitted. "And I also felt insanely bloated those days. So I guess it felt like actually being pregnant. I was more hungry than usual too, but maybe that's just because I was hungry."
Watch new episodes of Life in Pieces every Thursday at 9:30 p.m. ET on CBS.