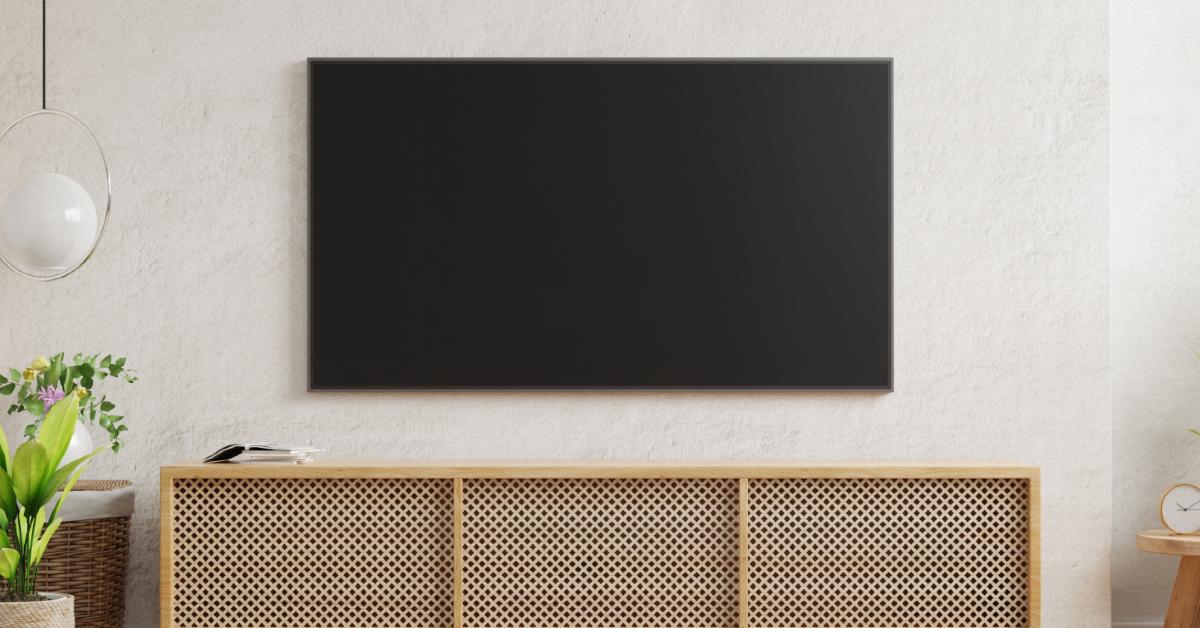 TikToker Learns the Hard Way Why You Should Never Burn a Candle Near the TV
A TikToker went viral after showing the aftermath of what happens to a television set when you leave a candle underneath it for too long.
There are a lot of little "rules" people should follow when it comes to their TV sets. For instance: did you know that for the best viewing experience, you should place your set at eye level of wherever you're sitting? Putting your unit high up on the wall isn't good for your neck and the angle isn't ideal for viewing.
Article continues below advertisement
Few people also realize that most built-in TV speakers suck big time. Are you ever watching a film and wonder why the action sequences are so much louder than dialogue scenes, meaning you have to hold onto your remote and constantly monitor the audio levels and change them throughout the flick?
Sure, poor mixing at the editing department of whoever produced the flick could have something to do with it, but more often than not, a decent sound bar will more than fix your audio issues.
However, some issues with your picture can occur as a result of not caring for your TV set the right way.
Article continues below advertisement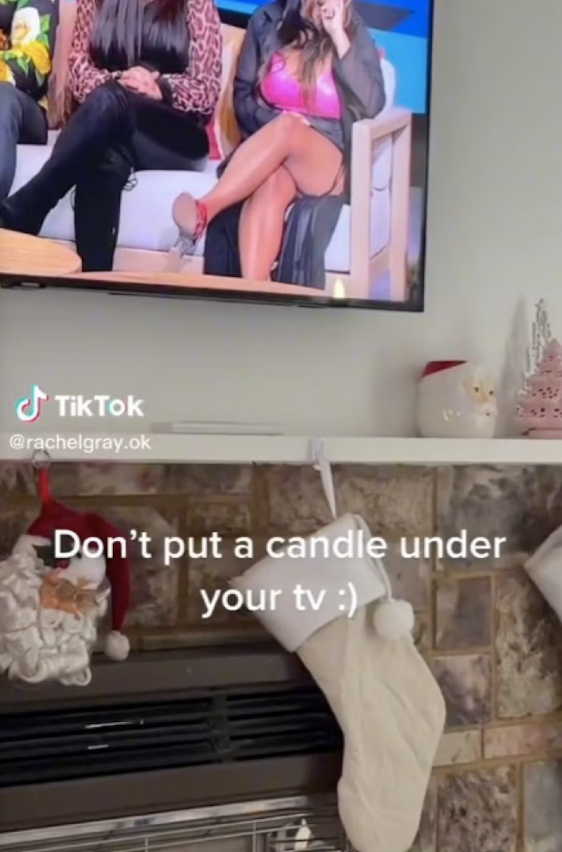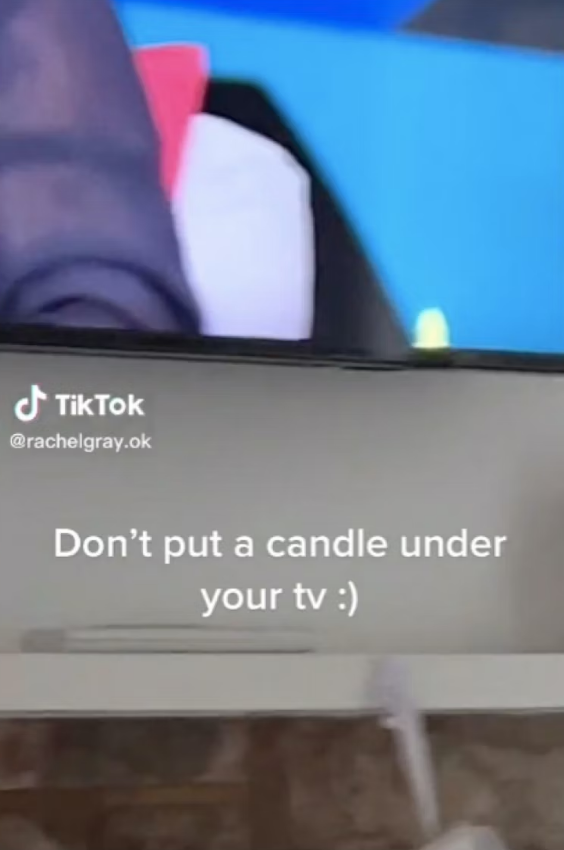 Article continues below advertisement
And TikToker @rachelgray.ok recently went viral showing off a screen issue that could occur as a result of keeping a candle burning beneath your screen.

Article continues below advertisement
Many folks have consoles beneath their TV screens, and those consoles are usually littered with sundry items people collect in their homes. Mail, measuring tape, and maybe a nice-scented candle to fill your home up with a pleasant, wafting aroma.

Article continues below advertisement
However, the heat of the candle can apparently fry a portion of your screen, leaving a literal burnt-in image that won't ever leave your screen, which is what happened to Rachel.

Article continues below advertisement
There are plenty of other tips online about the right and wrong way to care for your TV set. For instance, if you're moving your unit around, experts always suggest keeping them upright at all times.

Article continues below advertisement
According to Family Handyman, the reason for this is "[TVs are] designed so the weight is evenly distributed when they're standing up. If laid down, they're no longer balanced, so gravity can pull the edges down. Then, potentially, the screen will crack."

Article continues below advertisement
Others say it's more important to ensure you're not leaving the television screen facing up or down because it can start to warp. Keep the TV vertical.

Article continues below advertisement

Of course, making sure that the same image doesn't stay on your television screen for extended periods of time can also fry it out or leave burnt-in images, so if you aren't watching your TV and want to keep a program paused, it's probably best to either pause it, or take a note of the timestamp of where you left off on the film.