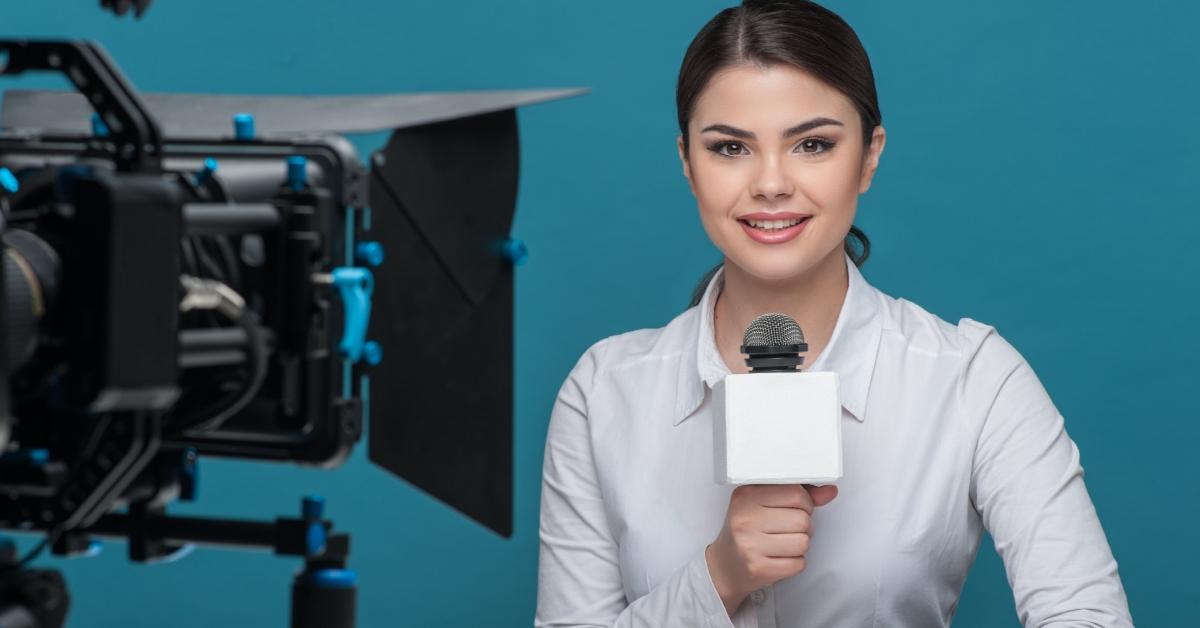 TikTok Shows the Insane Morning Routines of News Anchors
News anchors are sharing GRWM videos on TikTok detailing their complex morning routines which includes doing their hair and makeup.
Here's an interesting tidbit I learned from TikTok: Most local news anchors have to do their own hair and makeup. Yup, their immaculately coiffed hair and flawless skin is solely brought to you by them, their makeup pouches, and heat styling tools.
Article continues below advertisement
A handful of news reporters have shared GRWM (get ready with me) videos on TikTok showcasing their morning regimens and they're honestly addicting to watch. Not to mention, you'd be surprised to know that male news anchors don't shy away from caking makeup on their faces. Let's take a peek.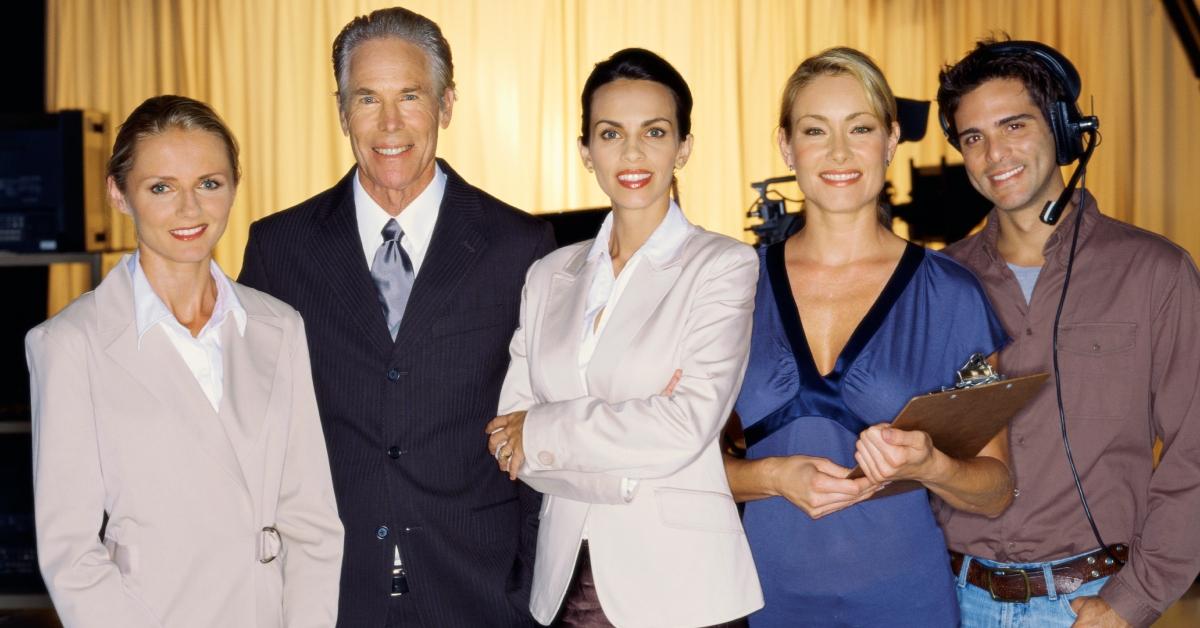 Article continues below advertisement
The average morning news anchor will go through most of their day before you even start yours.
If you've ever watched the news, you may have noticed that news anchors are basically the most perfect-looking people you've ever seen. And to think, most of these news anchors are waking up as early as 2:00 a.m.
In the video below, Lauren Zenzie, a traffic anchor for Fox 61 news, shows us her morning routine.
Her alarm goes off at 2:30 in the morning. Once she gets to the studio, she simultaneously puts her face on while overlooking scripts and making any necessary changes. Lauren explains that, because of the cameras, she needs to go a little heavier with the makeup than she would normally. In fact, she uses bronzer as an eye shadow.
Article continues below advertisement
"I like to say that the getting ready process for TV is like a construction project. It's messy along the way, but the end result speaks for itself," Lauren said.
Article continues below advertisement
Olivia DiVenti, a news reporter for WACH FOX 57, also shared her morning routine on TikTok. "I have maybe 15 minutes to do my hair and makeup," she says in a video as she vigorously rubs foundation on her face. She jokes that her beauty team is "me, myself, and I."
Article continues below advertisement
Asher Redd, a news reporter for WVUA 23, shows us his morning routine as well — and let's just say that he loves his e.l.f. products. In his video, he says "I'm a male news anchor, and this is how I do my makeup." He explains that he starts off with concealer, then applies highlighter, blush, Vaseline, and more.
Article continues below advertisement
As one user asked in his comment sectionm "Can we normalize guys wearing makeup like this?"

Article continues below advertisement
But not all reporters do their makeup in the studio.
Brianna Borghi, an on-air reporter for WCVB, said in her GRWM video that she has to put her face on prior to leaving her home. She explains that she wakes at 2 a.m., and receives an email about what stories she's covering and where she will be reporting from live. When she gets to work, she meets up with her photographer in the parking lot and hops in the news truck, which she dubs her "office for the day."
Article continues below advertisement

Last but not least, 14 News WFIE-TV news anchor Tanner Holbrook, seen with a Celsius energy drink in his hand, powders his face before going on air at 4:30 a.m.
The hustle is real.
Article continues below advertisement
So, could you handle this morning routine? I don't know about you, but these morning news anchors are definitely built differently.