Woman Jokingly Accuses Restaurant of Charging $9 for Ocean Spray, Sparks Debate
A TikToker went viral after joking about a restaurant charging $9 for fresh-pressed juice, but then showed bottles of Ocean Spray in the kitchen.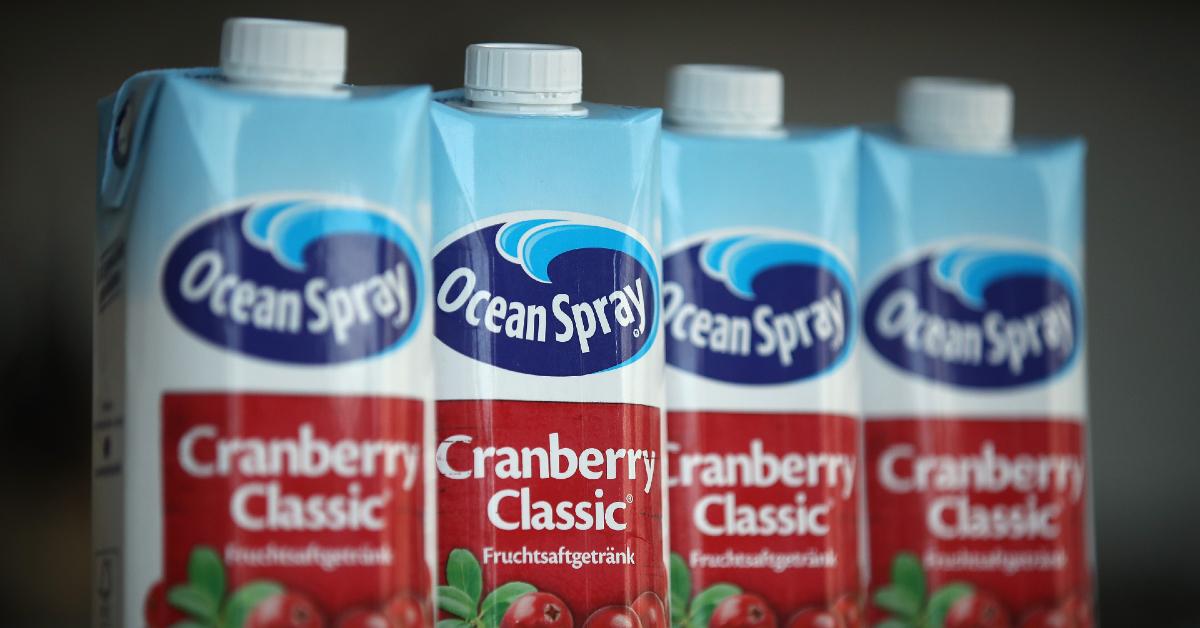 Few things are more frustrating than paying more for something than it's worth. In the early days of Beats headphones, for instance, audiophiles were flabbergasted when they would take apart the headsets only to find that they were packed with weights to give them a premium feel, even if the sound quality was on par with way cheaper offerings.
Article continues below advertisement
The same anger can be directed towards food, like Salt Bae's Nusr-Et restaurant, which has been accused of charging customers exorbitant prices for cuts of meat they could get at other steakhouses for way cheaper, and it seems like this is a phenomenon that occurs at the living meme's restaurants in Dubai, Florida, and NYC.
And while these two aforementioned examples are indeed frustrating, they're at least partially "masked." One could say the flavor of a steak in a restaurant is up to interpretation, and maybe you're paying for the ambiance of a place, which may or may not be worth a certain monetary value to you. It could also be argued that Beats are as much a fashion statement as they are an audio experience.
Article continues below advertisement
However, what happens when a business's lie is staring you right in the face? That's what one TikToker believes is happening at a restaurant where they paid $9 for a fresh-pressed juice, only to see bottles of Ocean Spray containers lining the kitchen shelves.
Article continues below advertisement
TikToker Maria Chung Willoughby, who posts on the popular social media platform under the handle @maria.chung,willoughby, posted the video originally uploaded by @jhonnycurran. A text overlay in the video reads: "when you paid $9 for a fresh press juice, but they basically sat you in the kitchen so you now know it's just a $9 glass of Ocean Spray."

Article continues below advertisement
In the clip, Jhonny is sitting opposite of another diner in the clip, who stares at the camera incredulously. It's as if his look encapsulates that pain of realizing that they got hoodwinked, spending the same amount they'd as much for a single glass of juice as they would for two whole bottles of the stuff in a supermarket.

Article continues below advertisement
Jhonny took the video down because she said she didn't want to cause any problems from the restaurant where it was recorded. Maria stitched the video with Jhonny and it is still up under her account. She does have other videos of her night out, however.
Article continues below advertisement
In the clip, she shows off a green juice stating that she and her husband thought it could be a good hangover cure, but it was ultimately "not the move."

Article continues below advertisement

Article continues below advertisement
Some said that while customers could order Ocean Spray products, the fresh-pressed juices were made daily, and judging from the prices on the website, the $9 glass of juice was actually the cost for two glasses of juice, not one, as they retail for $4.49 a piece.

Article continues below advertisement

Other TikTokers who said they've also had negative experiences at restaurants where they felt like they were being up-charged for items they could purchase at grocery stores and make at home.
Do you have a problem with purchasing store-bought, prepared foods at restaurants? Is there something to be said about indulging in a meal another person is making for you? Are these folks not factoring in that a cook making their meal a certain way, plus not having to deal with the clean-up afterwards? Or do you believe that eating out, in many cases, is simply not worth it?