"I'm Not Gonna Buy It" — Target Customer Says Locked-Up Products Are Hurting Business
Retailers have been locking up their merchandise from customers to reduce shoplifting. One woman explains why that is actually a bad strategy.
There are two things that irritate me when I'm shopping. One is when I'm trying to grab an item but another customer is unknowingly in the way of it. So naturally, I begin to stall.
Article continues below advertisement
I pretend to look for something else. I go to another aisle and then loop back around hoping they have vacated. The last thing I would ever want to do is approach them, politely say "excuse me," then grab the item and be merrily on my way. That would be too easy. I shop in silence.
That said, the second thing that grinds my gears when shopping is when there is something between me and the item. A barrier. Or some type of security device that prevents me from taking it and placing it in my cart at that very moment. It's much worse than a customer blocking the area. You see, a customer might move without me having to speak. But a glass case will never just open itself up. The horror!
Article continues below advertisement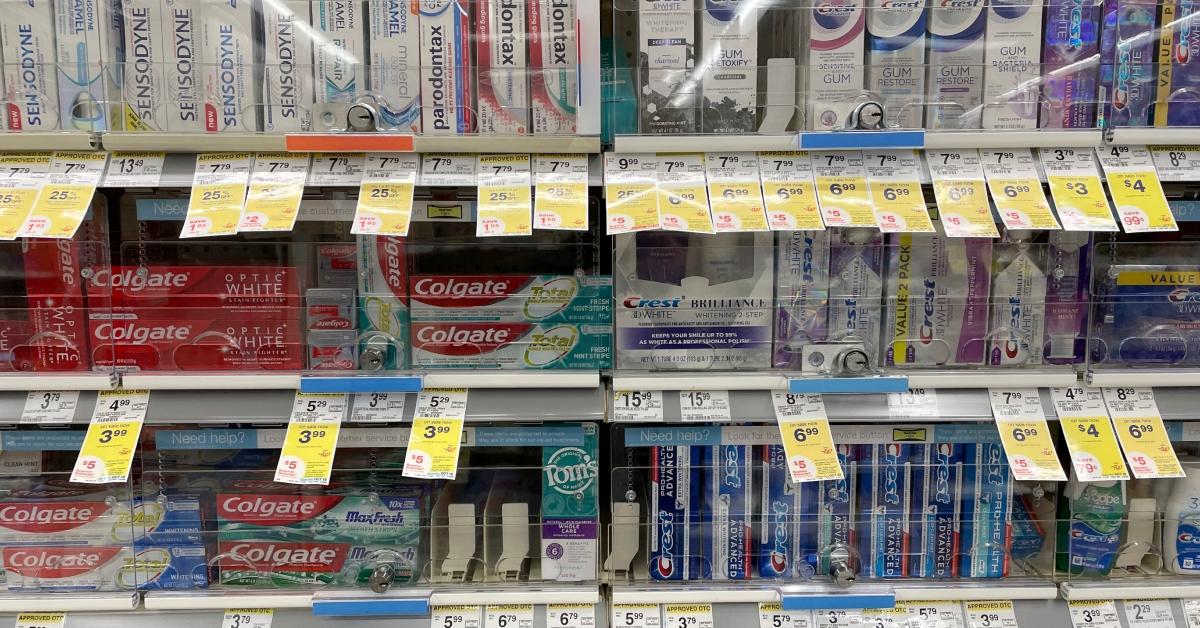 I am immediately sent on a wild goose chase to find an employee with the magical key to unlock the case so I can buy a $4.99 deodorant.
Some people will scoff and say: "Well, what's the problem? Just ask someone."
Those people don't get it. But you know who does get it? The woman in the TikTok below who calls out Target for locking up their merchandise — that is who! Socially anxious people unite!
Article continues below advertisement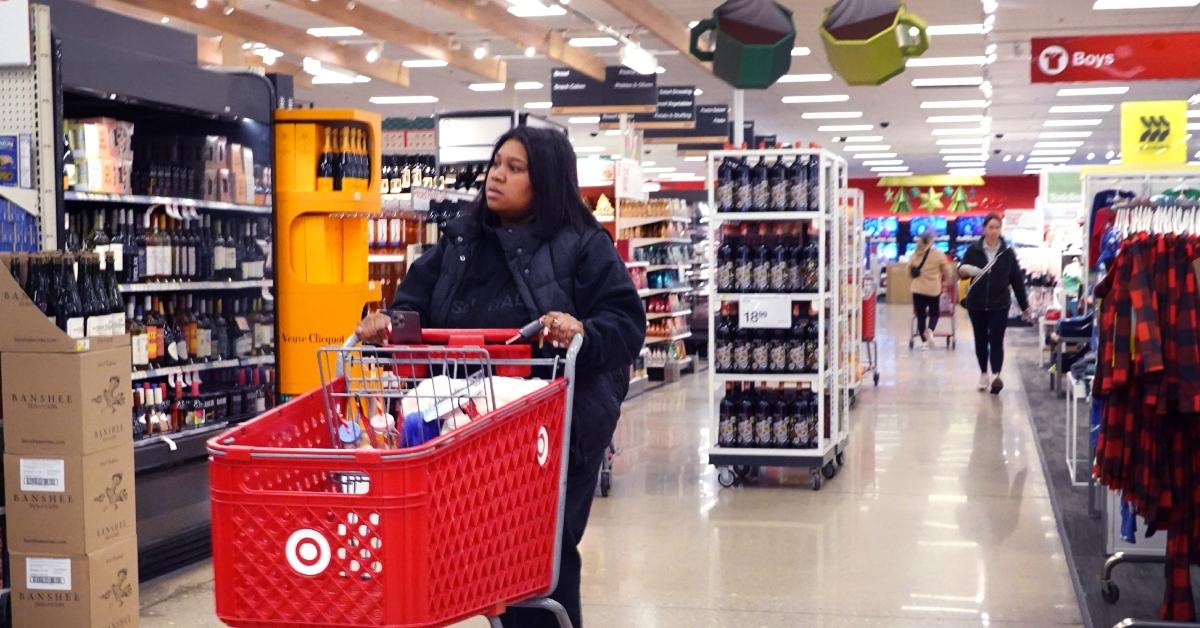 Woman says she will be not buy items in a store that require a sales associate to unlock.
A video posted by creator @tali.34 showed a woman's hand locking a number of red "See Sales Associate" locks on rows of various makeup products. Once these locks are closed, it is extremely difficult for customers to take one of the products from a row without asking an employee to unlock it.
Article continues below advertisement
This video left creator @rollingstonerlbc feeling some type of way. She stitched the TikTok and weighed in on why she thinks locking up all of these products is actually a bad idea.
"Joke is on you, Target. I have really bad anxiety and if I have to ask for somebody to help me get something, I'm not going to buy it," she said, adding "So you just lost hundreds of dollars from me."
And all I have to say is that she's not wrong.
Article continues below advertisement
People in the comment section couldn't agree more, with many noting that this is why they buy things online instead of in person.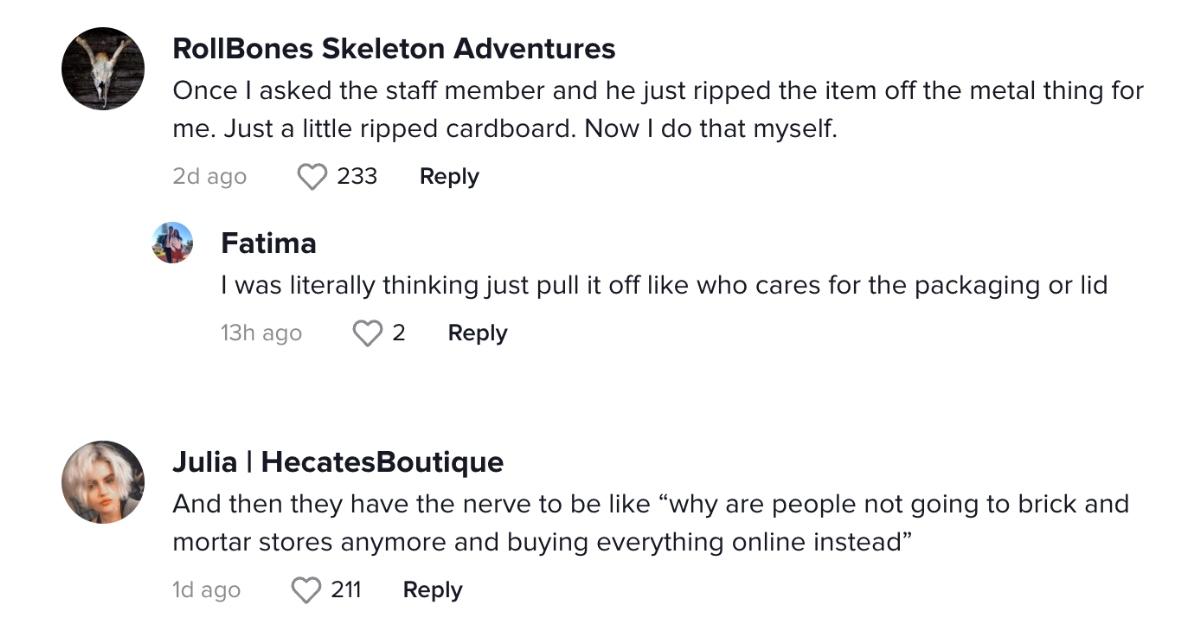 Article continues below advertisement
Others revealed a workaround that involves ripping the packaging to get the product off of the hook.
And one user noted that they if people stopped stealing, stores wouldn't have to lock up so many products.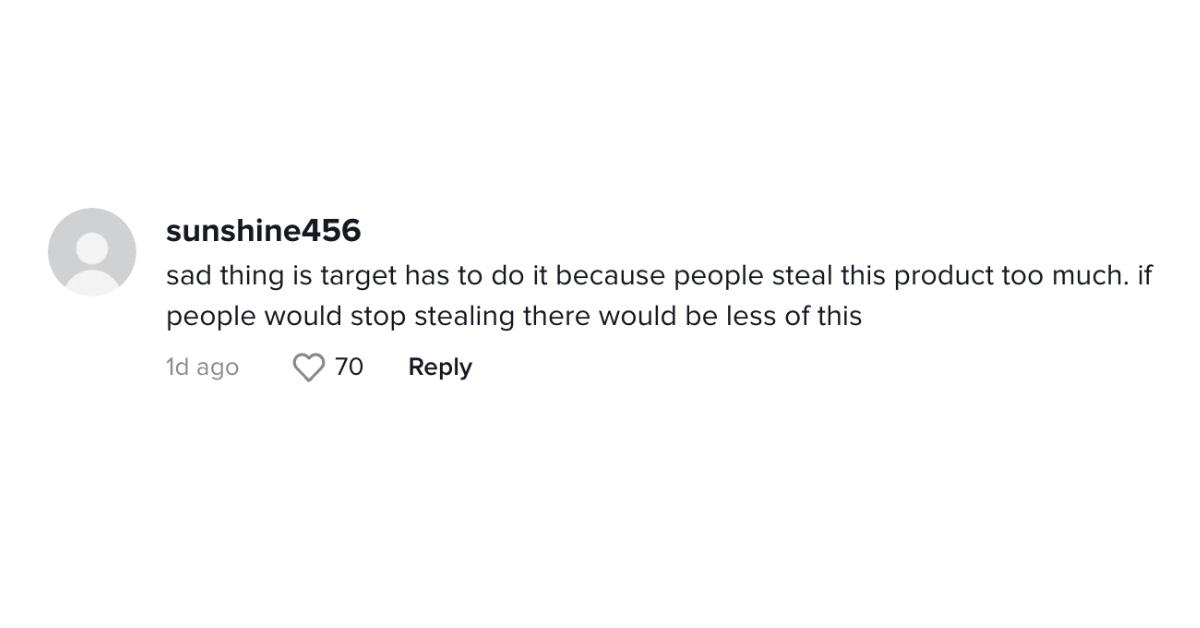 Article continues below advertisement
The truth of the matter is that shoplifting has increased significantly in recent years, which has forced stores to put these preventative measures into place. And while these locks have prevented shoplifting to an extent, it seems that they've also prevented shoppers from buying many items (including basic necessities!) due to the fact that a customer might not want to take or have the time to find a sales associate to unlock the item.
How can we fix this to make it fair for everyone? Not sure, but hopefully someone will unlock the answer soon (without having to ask a sales associate for help).