Woman "Mom Shames" Playground Parent who Denied her Daughter Birthday Cake
A mom was shocked by the reaction of another mother to her daughter trying to get a slice of birthday cake with new friends she made at a park.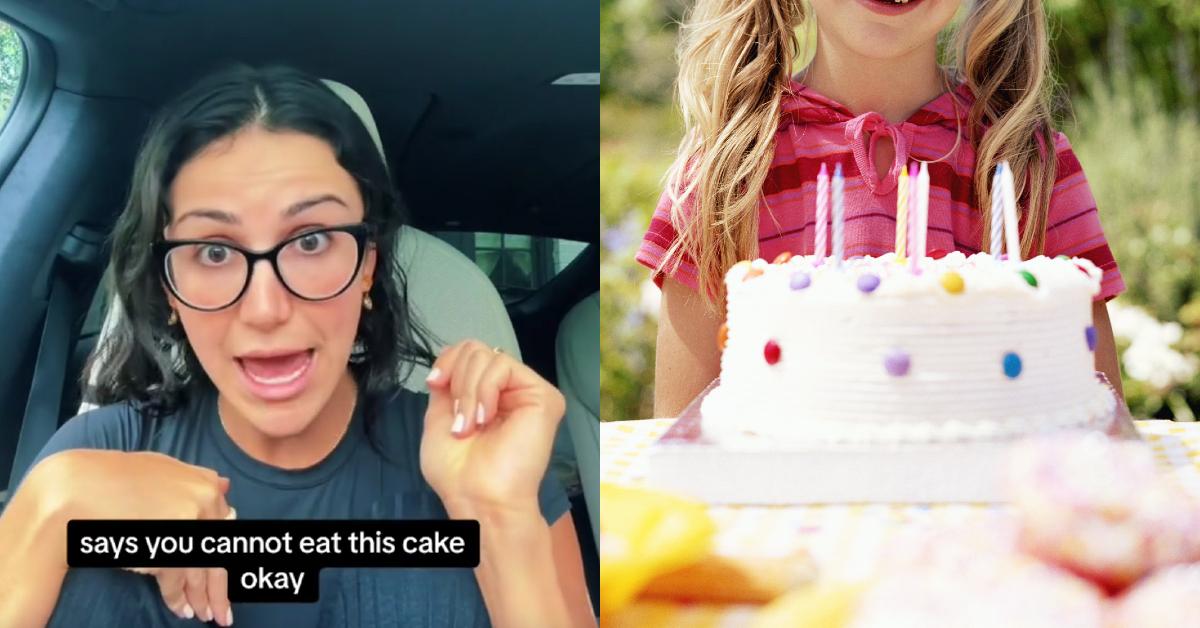 A beautiful part about growing up as a kid is heading to a park and making friends with kids you may never see again. You develop deep bonds in playing various games and discover the personalities of these folks as you chase one another around or see who can jump highest off the swing set.
Article continues below advertisement
Another great thing about parks is that when the weather's nice, there are almost always folks throwing birthday parties at the park and while it's considered bad form to expect to automatically be a part of the birthday party, because who the heck can afford to cater an entire event for a busy park, this story from a TikToker and some cake is stirring up folks on the popular social media platform.
Kat (@katstickler) says that during one park visit with her daughter, there was a birthday being thrown for another little girl in the area. She says that the only folks at the park were herself, her daughter, and this birthday group.
Article continues below advertisement
Kat's daughter, who she refers to as MK in the video, became friends with the kids in the birthday group and all of them were hanging out, cavorting, and having fun with one another.
But it was the Birthday Girl's mom's reaction to MK trying to get a piece of cake after they sang happy birthday to her daughter that ruffled Kat's feathers.
Article continues below advertisement
Kat says in the video, "I'm gonna mom shame. Only people I've ever mom shamed are myself and my own mother. But one other mom is gonna be added to the list because what the actually I'm not even, this is a question am I entitled or was this messed up?"
The TikToker then delineates what happened during her experience at a park she was at with her daughter, which included another mom and a birthday party.
Article continues below advertisement
Her daughter, after hearing someone singing happy birthday to a little girl with a group of people crowding around a cake, decided to join in and sing happy birthday to the child as well.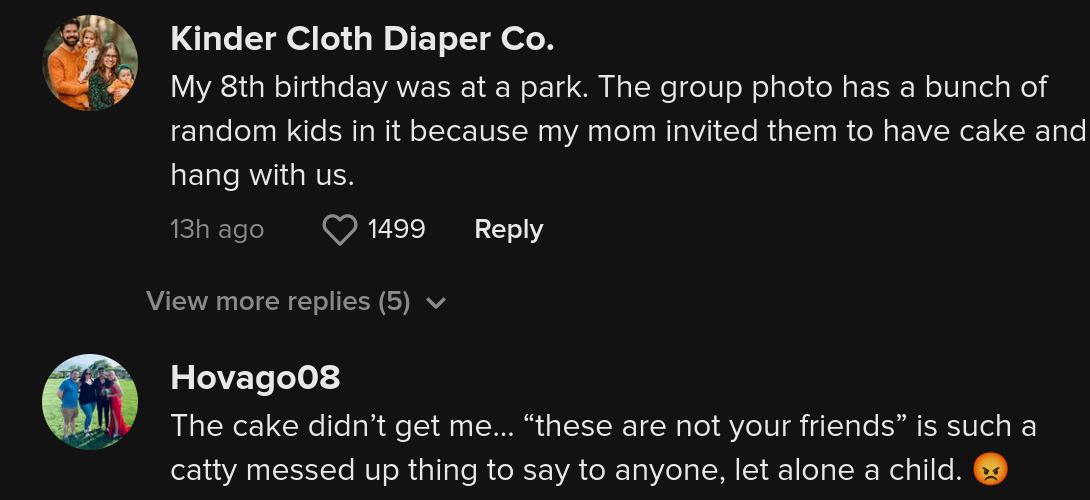 Article continues below advertisement
Kids love birthday parties, right? And of course, kids are probably going to want to try and grab a slice of cake for themselves. Kat didn't think it was going to be a problem for the birthday girl's mom to hand over a piece of cake to the child, but as a formality decided to approach the mom and see if it was all right for her to do so.
Kat says that she didn't even get an opportunity to ask permission to get the cake for her child, as the birthday girl's mom decided to crouch down to her daughter's level and let her know that there wouldn't be any birthday treats for her.
Article continues below advertisement
She says in the video: "2 hours ago literally right now MK and I were at the park in my neighborhood and it was us and this birthday group right. So literally just us and this birthday group. These kids are having their birthday party and MK's playing with them for like what half an hour they're making friends."

Article continues below advertisement
Kat seemed to be initially touched by the fact that all of the kids were playing together so happily and it seemed like everyone was just merrily getting along with one another: "It was nice it was actually very cute. Time to sing Happy Birthday MK goes over she's one of the group right now all right?"
It seems that because Kat's daughter, MK, was having such a grand old time with the kids beforehand, that it wouldn't be a problem whatsoever to join in on the Happy Birthday festivities even though she wasn't technically invited to be a part of the celebration.
Article continues below advertisement
"They're welcoming her with open arms or so I thought. I was wrong. Time to eat cake I see MK I see her intention of grabbing a piece of cake so I like walk over to make sure it's okay as a formality honestly I was like obviously it's okay, it's cake, it's a massive cake there's lots of leftover pieces."

Article continues below advertisement
Even though it was a big cake that Kat says was sure to have plenty of leftover pieces, the birthday girl's mom didn't seem to want to hand Kat's daughter a piece, and wasn't afraid to tell the child just that: "the mother takes the plate away from MK and gets down to her level."
The TikToker continued, "Says you cannot eat this cake okay? This is not your birthday party. These are not your friends. Where's your mother?" Kat then covers her mouth in disbelief to end the video.
Article continues below advertisement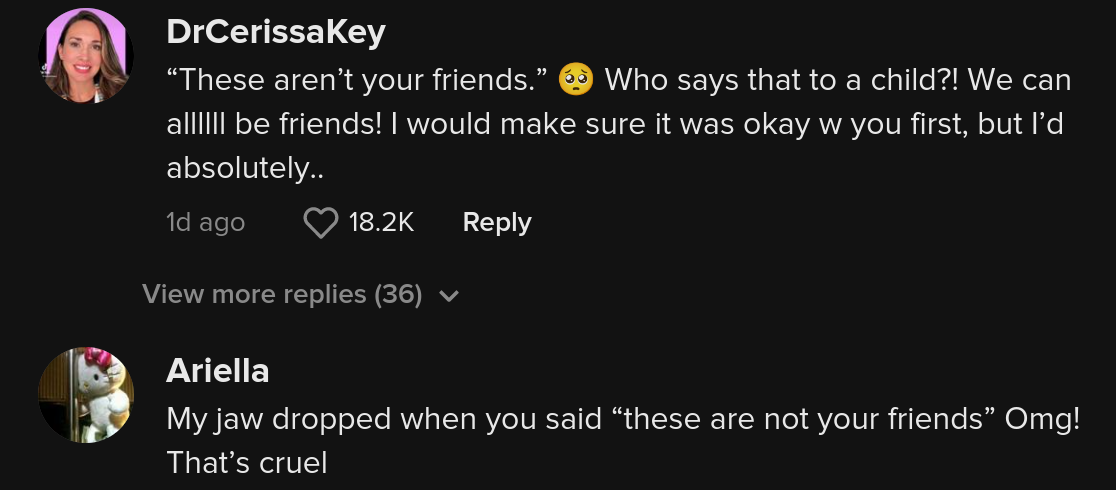 Commenters couldn't seem to believe that a grown woman would say that to a child: "That's so sad," one penned.
Another wrote: "My jaw dropped"
While someone else simply wrote: "RAGE"