A String of Diesel Truck Fires Have Sent Folks Into Conspiracy Theory Mode
An apparent pattern of diesel truck fires has sparked some major conspiracy theories on TikTok. Here's what content creators are saying.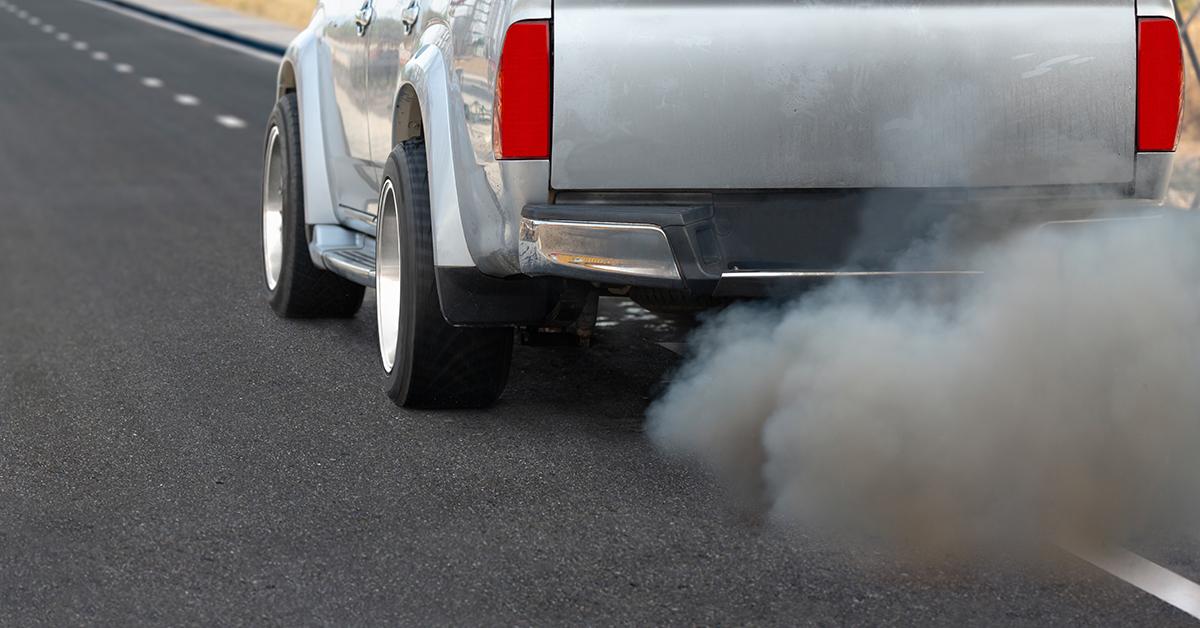 Typically, you want your FYP on TikTok to be filled with your relevant interests, silly dance trends, or just general harmless entertainment. One of the last things you'd want to see flooding your feeds are videos of trucks on fire, but that's apparently where TikTok leading most folks.
As of early June 2023, many users claim that their FYP feeds on TikTok are filled with entirely separate incidents of diesel trucks having caught on fire, whether they're in driveways or even the middle of the road.
Article continues below advertisement
For the most part, no one has captured any footage of injuries sustained during these truck fires, but it can still be terrifying for anyone for their vehicles to spontaneously combust.
However, people have apparently begun to notice a pattern amid this ongoing string of fires. Truck enthusiasts on TikTok have even gone full-blown conspiracy theory mode in trying to find an explanation for all of these fires on their feeds. Here's what people on TikTok are saying about diesel truck fires.
Article continues below advertisement
A wave of diesel truck fires on TikTok have opened up conspiracy theories.
The only thing that might be more common on your TikTok feeds than the truck fires themselves is the conspiracy theory videos that people have made based on them. Given the apparent wave of incidents involving diesel trucks bursting into flames, some folks on TikTok claim to have noticed a pattern among them and have even tried to determine a common cause. While some people have been blaming faulty wiring, others believe that something else is at play.
Some have theorized that the "truck community is under attack" and that the fires are part of a measure to get diesel fuel trucks off the road. Folks have tried to blame the Environmental Protection Agency (EPA), which recently approved California legislation to phase out diesel trucks. TikTokers like Zac Lucarz believe that the EPA is tampering with diesel fuel as a way to discourage consumers from purchasing it, which may in turn discourage the use of diesel trucks altogether.
Article continues below advertisement
TikTokers have also linked this to a recent trend in diesel fuel prices. According to Work Truck Online, May 2023 saw diesel fuel fall to as low as $3.86 per gallon, with steady declines set to persist in the near future.
While that should be good news for diesel truck owners, some believe that this fall in price is linked to the EPA's apparent attempt to get rid of diesel trucks. Many commenters seem to ascribe to the theory as well, with folks being quick to blame "the government" for supposedly contributing to an uptick in diesel truck fires.
While some feel as if the EPA artificially inflating diesel truck-related disasters is far-fetched, many are convinced that falling diesel prices and ongoing truck fires are no coincidence.