Author Goes on a Viral Rant About Four Star Review "Ruining Her Average"
When one author received a four star review of her upcoming book, she took to TikTok in a now-viral rant. Here's what to know about the situation.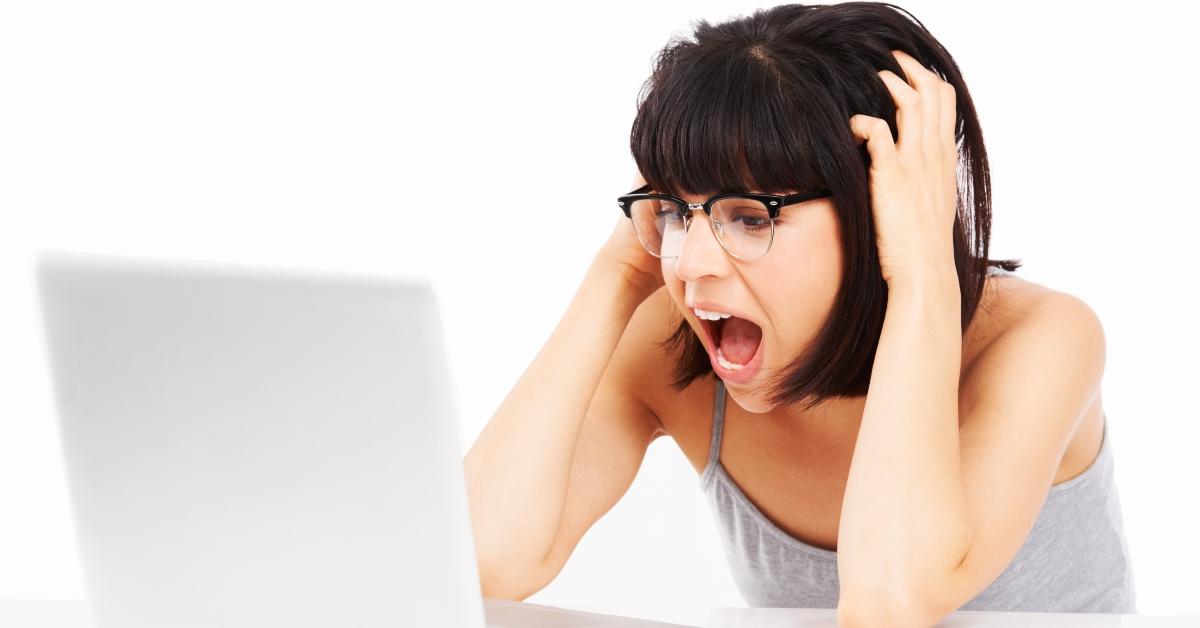 Thanks to the internet, conversations about authors and reviews are constantly discussed on platforms such as TikTok and BookTok. Many agree there is no singular guidebook for authors to navigate social media, so it's always a learning curve to figure out when to get off the 'net and touch grass.
Article continues below advertisement
Unfortunately, author Sarah Stusek recently went too far after allegedly getting mad at a four-star review of her upcoming book. In a now-viral post, she lambasted the reviewer on TikTok, including the reviewer's name, before insisting that she was joking. Here's the rundown of what happened and how things turned out.
Article continues below advertisement
Author Sarah Stusek went viral for getting mad at a four star review of her upcoming book.
In a since-deleted viral TikTok posted on May 30, 2023, author Sarah Stusek lambasted a reviewer who rated her upcoming book, Three Rivers, a four out of five stars on the social media reading app Goodreads. "I had a perfect 5 star average till this b came along," she wrote over a video reading the review aloud and criticizing its points.
"She said it was 'really great' but 'the ending was kind of predictable' and yeah well it's my life not an f---ing murder mystery," Sarah commented. "'But other than that it was incredible,' so you just gave me four stars ... why?" she concluded.
Immediately, fans, reviewers, and fellow authors began criticizing Sarah, explaining that not only should authors not be in reviewer spaces, but it was awful to make the reviewer's identity visible to the public.
Article continues below advertisement
Shortly after the video's backlash, Sarah began responding to commenters that she was "literally a comedian" and "if you don't get it, I'm not going to explain it to you" in TikTok videos.
Article continues below advertisement
On May 31, 2023, Sarah's publisher, SparkPress, gave a statement responding to her behavior online. "For a number of reasons, including but not limited to attacking a reviewer and multiple others online, we have decided to part ways with one of our authors.
We appreciate our readers and value the time it takes to read and leave author reviews. While we cannot mandate our authors' actions and reactions to their reviews, we do not condone attacking or making disparaging comments about reviewers under any circumstances."
Article continues below advertisement
The original reviewer, Karleigh Kerbatas, posted a TikTok update on June 1, 2023, where she explained that Sarah reached out to her privately on Instagram to apologize for the video. She also asked Sarah to delete her videos insisting that the trashing of her review was a joke, which she has as of writing.
While many are thankful that Karleigh is no longer receiving negative attention for her review, others are still skeptical of Sarah, who, also on June 1, announced that her book had been optioned for film.
If there's a lesson that can be learned here, it's this: authors do not belong in reviewer spaces if they cannot engage respectfully.