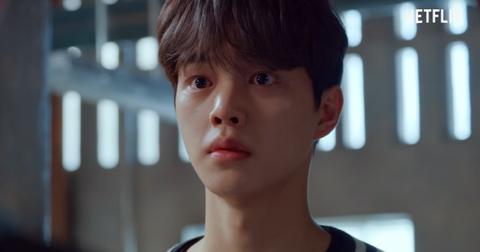 Netflix's 'Love Alarm' Is a Modern Day Love Story You Need to Binge-Watch Right Now
By Rebecca Macatee
Netflix began streaming Love Alarm, its first Korean original series, on August 22. The eight-episode series already has a huge following in South Korea, and American audiences are about to fall in love with it, too.
What is Love Alarm about? Who is Love Alarm star Song Kang? Here's everything you need to know!
So what is Love Alarm about?
In Love Alarm, the characters live in a world where an app notifies you of anyone who has romantic feelings for you within a 10-meter radius. Jojo (played by Kim So-hyun) discovers that Hwang Sun-oh (Song Kang) likes her, but his best friend Lee Hye-yeong (Jung Ga-ram) is also attracted to her.
There's an obvious love triangle here, but because of the all-knowing app, none of the parties involved are able to hide their true feelings.