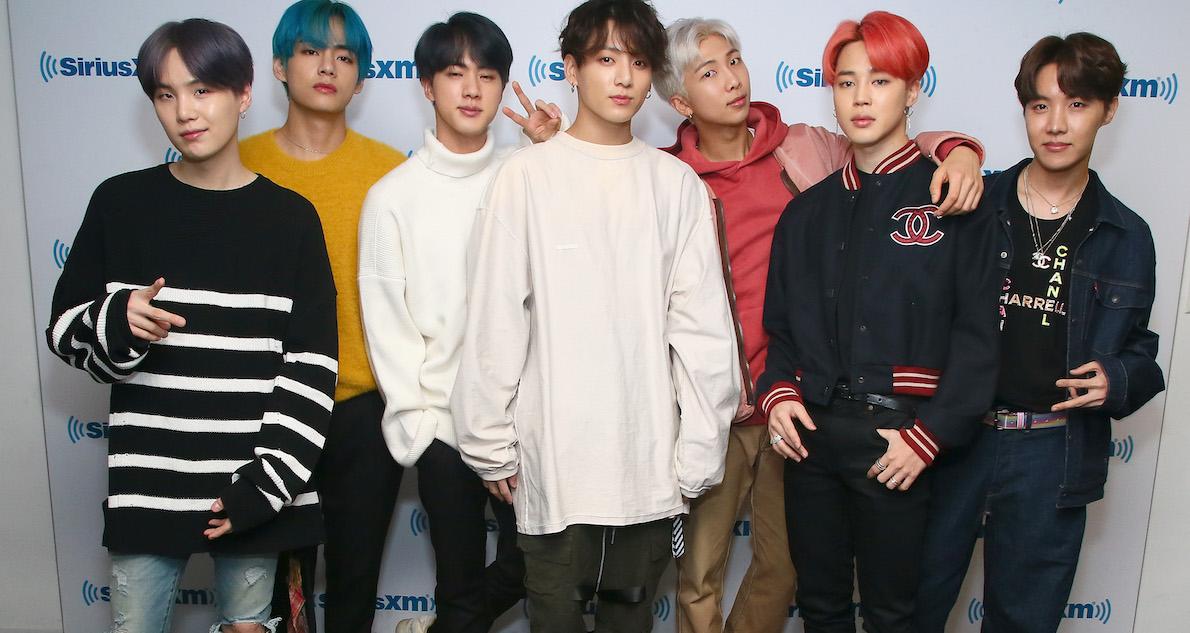 Here's Why You Won't Catch K-Pop Boy Band BTS Singing a Full Song in English
K-pop boy band BTS breaks down why they won't sing a full-song in English, plus, details on their Billboard Music Award Performance.
The K-pop group BTS (consisting of 7 members: Jungkook, Suga, V, J-Hope, Jin, Jimin, and RM) has become an international phenomenon in the last few years, especially after their release of the single "Fake Love," and their stardom continues to rise.
The boyband has broken boundaries with their mainly Korean-based song lyrics —with occasional English words thrown in — as it showcases how music can transcend cultures and languages.
Article continues below advertisement
As they continue to make a name for themselves in the world of music, many question if the group will create an English crossover hit, as we've seen countless artists do throughout their careers.
So, does this mean BTS will sing songs in English? 
Probably not, as RM explained. "We don't want to change our identity or our genuineness to get the number one," he revealed to Entertainment Weekly about why BTS does not sing all English lyrics on any of their songs. "Like if we sing suddenly in full English, and change all these other things, then that's not BTS. We'll do everything, we'll try. But if we couldn't get number one or number five, that's okay."
Article continues below advertisement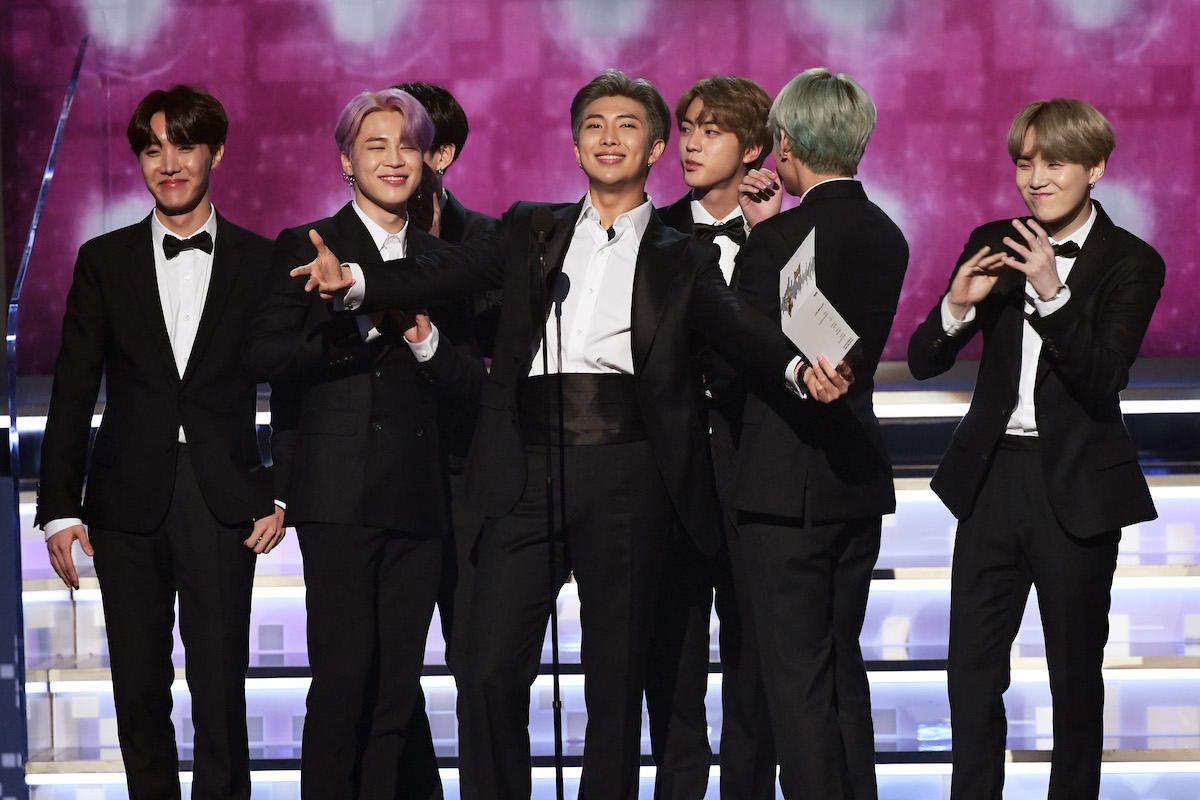 The K-pop group also told the outlet that sticking to their Korean roots is an important aspect in their identity as a musical group. The group was nominated for a Grammy Award this year, and though they didn't win, their album Love Yourself: Tear, was the first-ever Korean album to be recognized by the Academy.
Therefore, despite the lost, sticking to their roots has paid off.
Article continues below advertisement
While they may only sing a few English words or phrases in their songs, that doesn't mean they can't speak the language. The leader of the group, RM takes the reigns during American interviews as he can speak fluent English, while the other members of BTS only speak some.
RM is the only BTS member who can speak English fluently.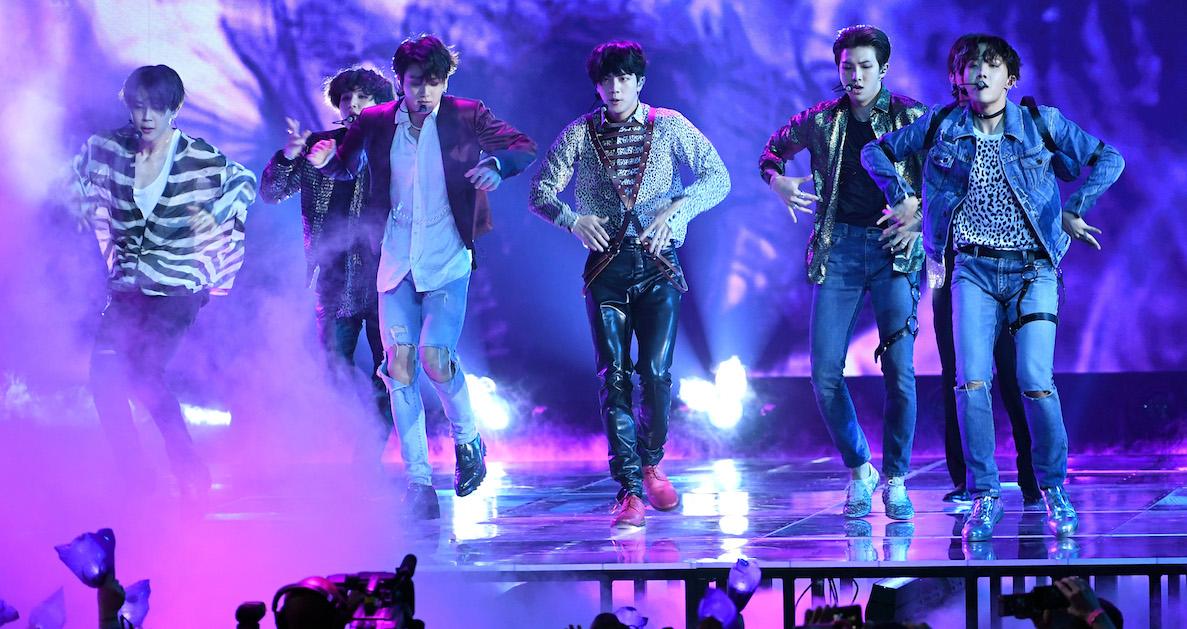 Article continues below advertisement
The South Korean-native explained during an interview with Ellen Degeneres that he learned English through watching the hit TV show Friends. Can we ask for a video of RM just saying iconic Friends catchphrases? "We were on a break!" ... anyone?
"My English teacher was the sitcom Friends," he shared. "Back in the days when I was 15 or 14, it was quite a syndrome for all the Korean parents to make their kids watch Friends. I thought I was kinda a victim at the time, but right now I'm the lucky one." He added, "Thanks to my mother, she bought all of the seasons of DVDs… so firstly I watched with the Korean subtitle, next time with the English subtitle, then I just removed it."
Article continues below advertisement
BTS continues to make strides in the music industry and recently became the first-ever Korean musical guests on the infamous Saturday Night Live.
Now, they're gearing up to perform their latest single "Boy With Luv," featuring pop singer Halsey at the 2019 Billboard Music Awards on May 1. The K-pop band has also been nominated for two BBMAs: Top Duo/Group and Top Social Artist.
Well, we certainly can't wait to watch our favorite boy band's live performance.