Americans Get Their First Look At K-Pop Group BTS--And They Like What They See
BTS showed up to the AMAs and Americans couldn't have been more excited for the Kpop band.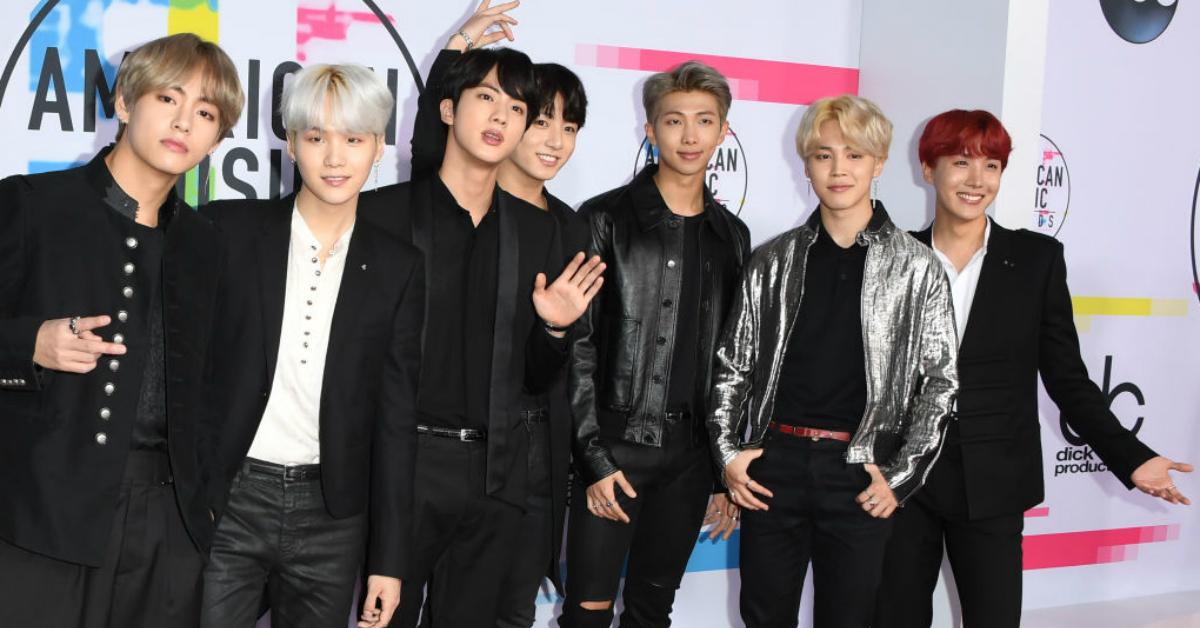 BTS has taken the world by storm. The K-Pop band was debuted in 2013 and have been a huge hit since their first performance of "No More Dream" that people went wild for in Korean. Since then they've slowly taken over the globe becoming huge throughout Asia and into Europe. Now the boy band has made it's way to the United States.
Not to say there isn't fans of the group here, but it was much less common to find someone who loved the group as much as you did. It looks like BTS is finally going mainstream, so ff you're a longtime BTS fan, your hipster moment has finally arrived. You've painstakingly supported the Korean band the last few years, fought the criticisms from your friends who had no idea who the Kpop titans really were.
Article continues below advertisement
The Korean pop boy band supergroup performed at this year's AMAs and basically stole the show. It was trending on Twitter throughout the night and hordes of rabid fans as well as people who were just finding out about them, were raving about their first big United States performance.
Article continues below advertisement
Major media outlets were going gaga for the band's performance, comparing it to when the Beatles performed on The Ed Sullivan Show in 1964.
Article continues below advertisement
And it wasn't long before people were mimicking their moves, either. We've got to admit, the moves were pretty slick.
Article continues below advertisement
But for fans of the band, who probably got eye-rolls from their pals who "aren't into K-Pop," they knew BTS was going to crush it before they ever even took the stage.
Article continues below advertisement
Their show also earned them a bunch of new fans as well.
Article continues below advertisement
Also Twitter was geeking out over their dance skills.
Article continues below advertisement
Article continues below advertisement
If you didn't see their performance you can check it out here: