BTS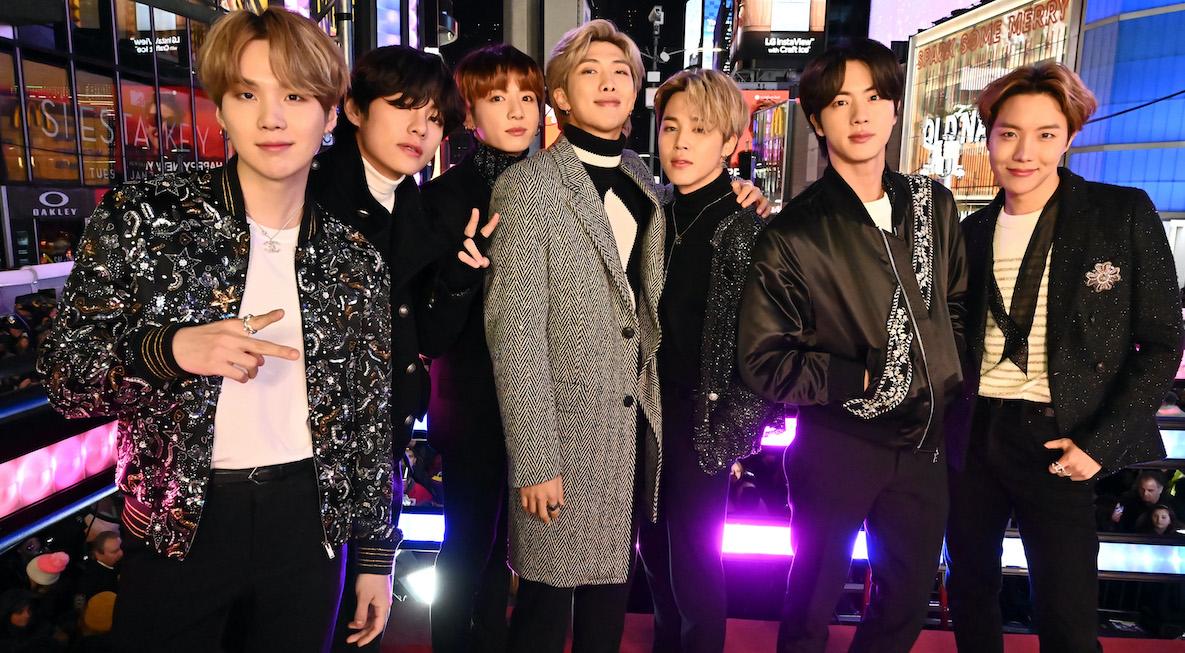 BTS (Korean for Bangtan Sonyeondan) is a seven-member K-pop boy band that made its debut in 2013. Originally a hip-hop group, the band has evolved over the years and has made history in the U.S. several times, becoming the first Korean act to top the US Billboard 200 chart and the fastest group since The Beatles to earn four U.S. No. 1 albums. Their 2020 single "Dynamite" also made them the first all-Korean group to hit No. 1 on the Billboard 100. With over 20 million albums sold, BTS is the best-selling artist in Korean history.
BTS members:
RM (Kim Nam-joon)
J-Hope (Jung Ho-seok)
BTS albums:
"Dark & Wild" (2014)
"Wings" (2016)
"Love Yourself: Tear" (2018)
"Map of the Soul: 7" (2020)
"Be" (2020)
Does BTS have girlfriends?
There have been reports that BTS has a "no-dating clause" in their contract and are unable to publicly date. However, some members of the group have been rumored to have girlfriends, with some fans claiming that rapper RM was secretly married with kids!
BTS net worth:
According to The Wealth Record, BTS is worth $100 million. Individually, each member of BTS has a personal net worth of $20 million.
Latest BTS News and Updates