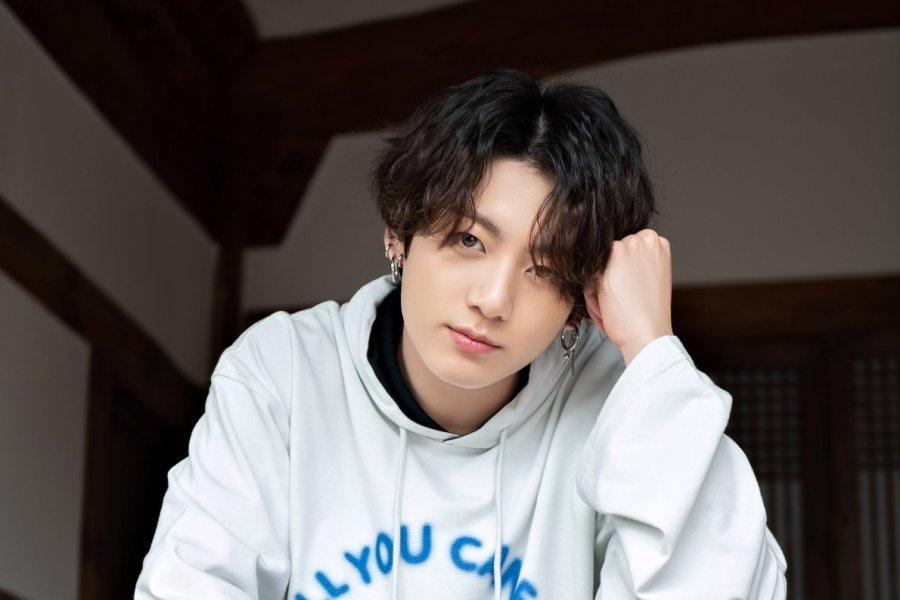 BTS' Jungkook Might Have a Sleeve Tattoo and the ARMY Is Freaking Out
It seems the guys who make up international K-pop sensation BTS can't do anything without being noticed by the ARMY (that's the official name of their gigantic and wholly dedicated fandom, in case you weren't aware). Every time one of them does anything even slightly out of the ordinary, the ARMY is there to speculate and react. The latest bombshell in BTS news is whether BTS member Jungkook has a new sleeve tattoo. So does he?!
Article continues below advertisement
Does BTS' Jungkook have a new sleeve tattoo?
True BTS fans will probably remember when Jungkook's hand tattoos started making the internet rounds back in September. He recently got the word "ARMY" tattooed on the knuckles of his right hand, along with several other meaningful symbols surrounding the letters.
Rumors instantly began swirling about whether the tattoos were real — a lot of people assumed they must be temporary since the guys are under pretty strict management by their agency BigHit Entertainment. But it's been more than a month now and those tattoos are still showing up in photos, so it's probably safe to assume that they are indeed real. There's apparently quite a lot of meaning behind them, too.
Article continues below advertisement
But we're not here to talk about the hand tattoos. Right now, the ARMY is freaking out about Jungkook's new sleeve tattoo... and whether it actually exists. Jungkook's trainer recently posted a photo of someone holding a dog — and that person had a sleeve tattoo.
Article continues below advertisement
Fans quickly noticed that the person in the picture was wearing the same shoes that Jungkook was wearing in his workout vlog... and holding the same dog. Coincidence?! Jungkook's trainer deleted the picture from Instagram, which obviously only made everyone even more suspicious.
Article continues below advertisement
The speculation didn't stop there. At BTS' concert in Saudi Arabia, Jungkook seemed to take extra care to hide his right arm, even going so far as to button his sleeve cuffs on only one side. As you might expect, the ARMY took this as confirmation of Jungkook's new sleeve tattoo... and we kind of think they may be right!
Article continues below advertisement
Jungkook also has a new haircut!
The (possible) new sleeve tattoo isn't the only thing the ARMY is talking about. While Jungkook has been rocking the long hair for quite a while now, he took to Twitter on Oct. 13 to announce some earth-shattering news: He cut his hair.
OK, maybe "earth-shattering" isn't quite the right word, but the BTS ARMY sure thought it was. The phrase "HE CUT HIS HAIR" quickly started trending on Twitter and the fan reactions started pouring in. Among them were people excited about the new 'do, as well as people who obviously mourned the loss of Jungkook's luscious locks.
Article continues below advertisement
So even if that sleeve tattoo isn't his, there's no denying that Jungkook is making some changes to his appearance. Knowing how much pressure the BTS guys are constantly under, we totally get wanting to switch things up a bit just for fun!