Rumor Has It That BTS Rapper, RM, Is Secretly Married With Kids
Is Nam-Joon (RM) married? K-pop fans are convinced that BTS' beloved rapper and dancer secretly married a mystery girl, and that they have kids.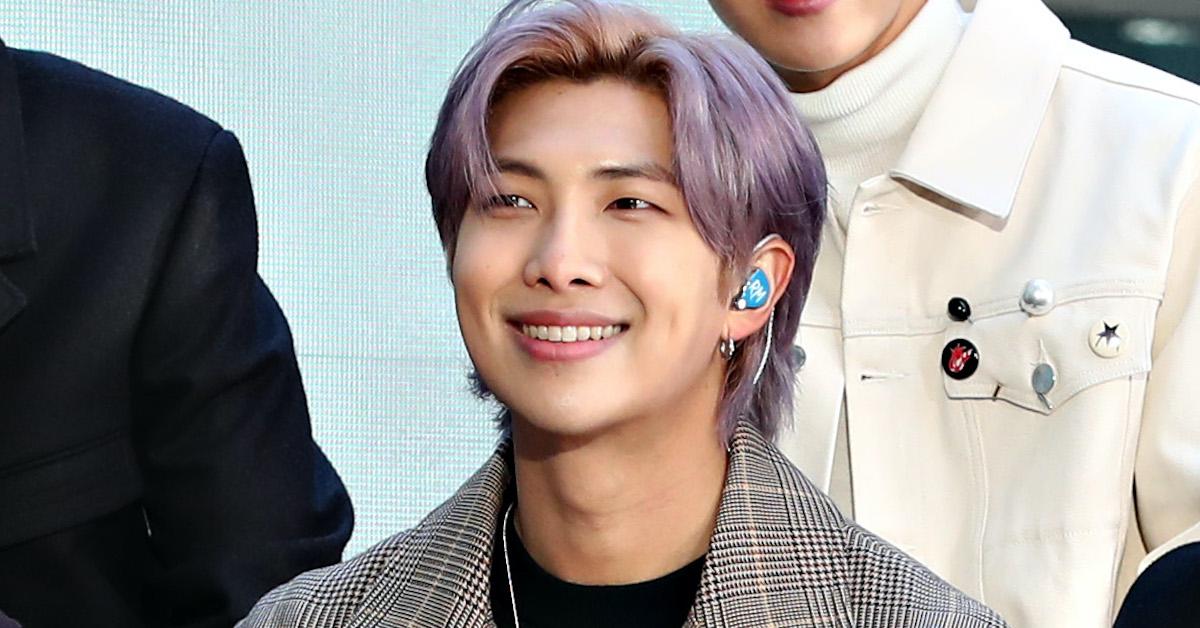 Although the mere thought of the BTS boys marrying other women is seriously devastating, it seems as though one of our beloved Bangtan Boys may officially be taken in holy matrimony.
Rumor has it that RM (birth name: Kim Nam-Joon) married his girlfriend secretly, at the beginning of 2020, and several fans have even come to believe they parented children together.
Article continues below advertisement
Stay tuned for everything we know about Nam-Joon's alleged relationship, and potentially a whole family.
We're sending you our utmost condolences, especially during this time of tremendous heartbreak.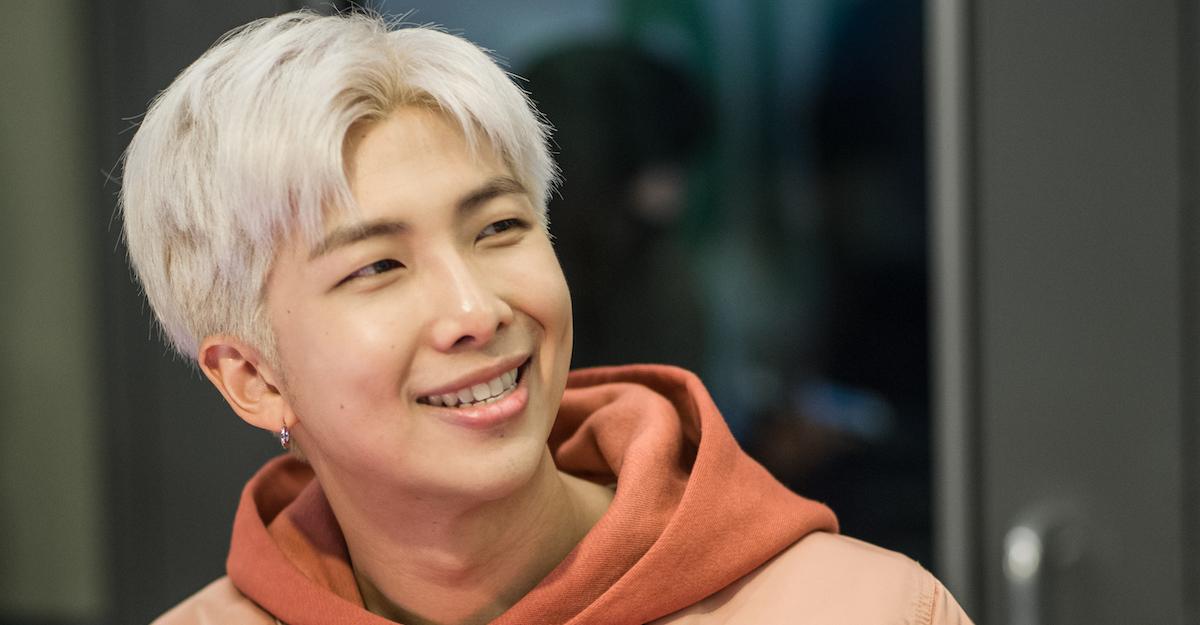 Article continues below advertisement
Who is RM's alleged wife? Here's what we know about the rapper's love life.
RM has never revealed the identity of his rumored girlfriend, but according to The Things, fans started to believe he was engaged (or married!) when the accomplished rapper, dancer, and writer started sporting an impressive ring on his left finger. Apparently, in Korean culture, wearing a ring isn't always indicative of marriage, but sometimes, couples exchange rings after dating for a certain amount of time, so marriage isn't necessarily in the cards.
Although RM has been sporting his ring publicly, he's been incredibly secretive about the lucky lady — that is — if he's truly in a relationship. Per PopSugar UK, the 26-year-old musician has brushed off questions regarding his love life, saying he has his many fans and doesn't need a relationship.
"We've got thousands of girlfriends here in this arena," he said in the past. Apparently, he's been spotted with fellow K-pop singer, Hwasa, but no relationship between them has been confirmed.
Article continues below advertisement
Apparently, K-pop bands such as BTS prefer to keep their love lives on the DL, because K-pop groups can lose fans, and even their contracts, upon making their relationships public. For example, E-Dawn and Hyuna lost their deals with Cube Entertainment after announcing they were dating.
Many Korean entertainment companies do this because K-pop groups are considered "role models," and public romance is "inappropriate."
Article continues below advertisement
Wait, so if we don't even know that he's dating anyone, why are fans speculating RM has kids?
Reddit user u/blocknugget took to reddit with a wild theory that RM is not only married but that he also has kids. The post, which is titled Namjoon married with kids confirmed, reads: "BTS Namjoon was seen with an engagement/marriage ring trying to be all slick changing fingers, he once bought baby shoes cuz they "were cute" (sure okay)."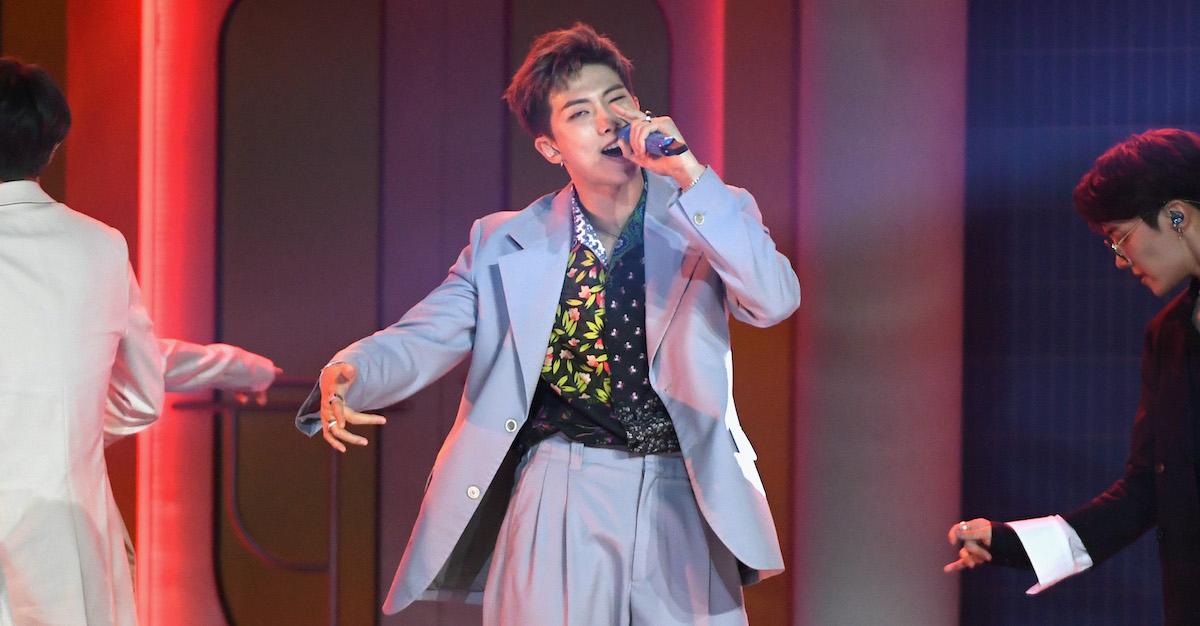 Article continues below advertisement
It continues: "started choking when Taehyung mentioned wanting to see his kids, dropping hints I see ;), then he posts his birthday pics with a kid in the third pic????, coincidence??? I think not. he's married with 3 kids 100% confirmed."
Responses were mixed. One from JKmusclebunny reads: "Honestly I wouldn't even be surprised," while @doubtfullfreckles responded: "It's happened with idols before lol."
Others, however, aren't on board with the theory. Reddit user @Snoo_85435 sarcastically responded, "Oh ya TOTALLY," and bangtannio said: "I can't imagine why he would tease having children if he didn't actually have a child/a child on the way. He could be messing with us for his own amusement, but he'd be such a good father that I kinda wish it were true lol."
While it seems unlikely that RM is married, and/or has children, it could be cute. That being said, though, we're totally jealous nonetheless.