BTS Apparently Previewed Part of Their New Album on TikTok Before Its Release
BTS created a TikTok account and previewed their new single exclusively though the app. So for more BTS content, definitely give them a follow.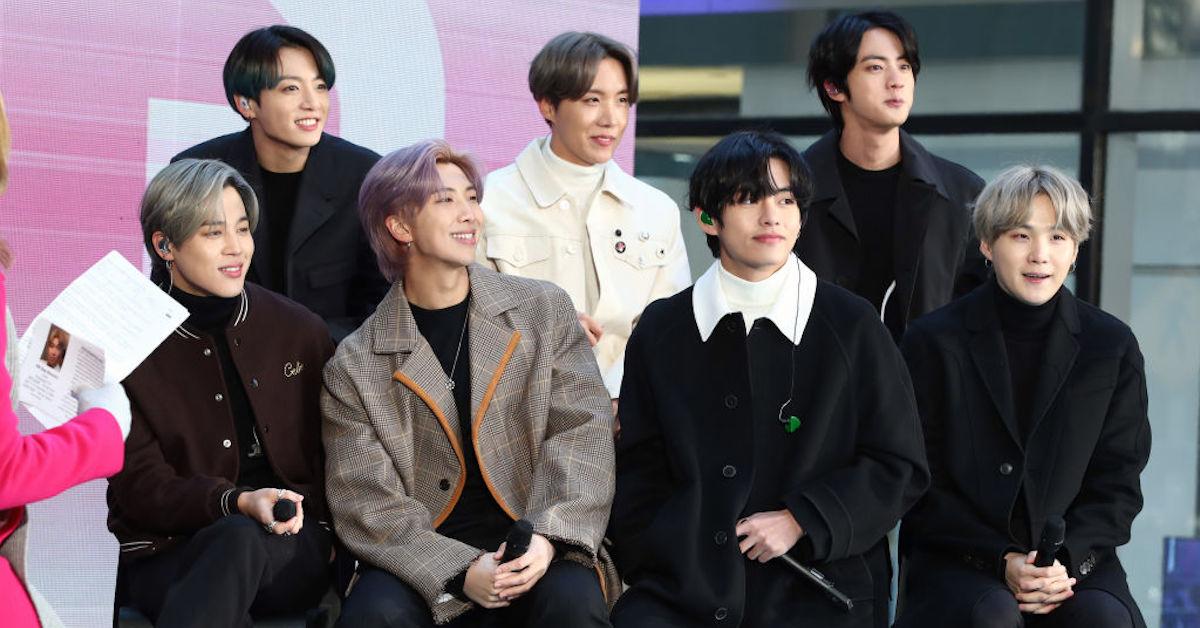 Avid BTS fans across the globe are going haywire at the moment, as the critically-acclaimed K-Pop band (finally!) released their seventh studio album on Friday, Feb. 21. According to the press release, the entirety of the album reportedly tells a heartfelt story of how each member of the band apparently "found themselves" over the last year or so, since their previous album release.
Article continues below advertisement
And while "Map of the Soul: 7" is gaining well-deserved traction, we're also simultaneously obsessing over the BTS TikTok account. Yes, BTS has a TikTok, and they're now starting to use it to preview unreleased music and never-before-seen videos.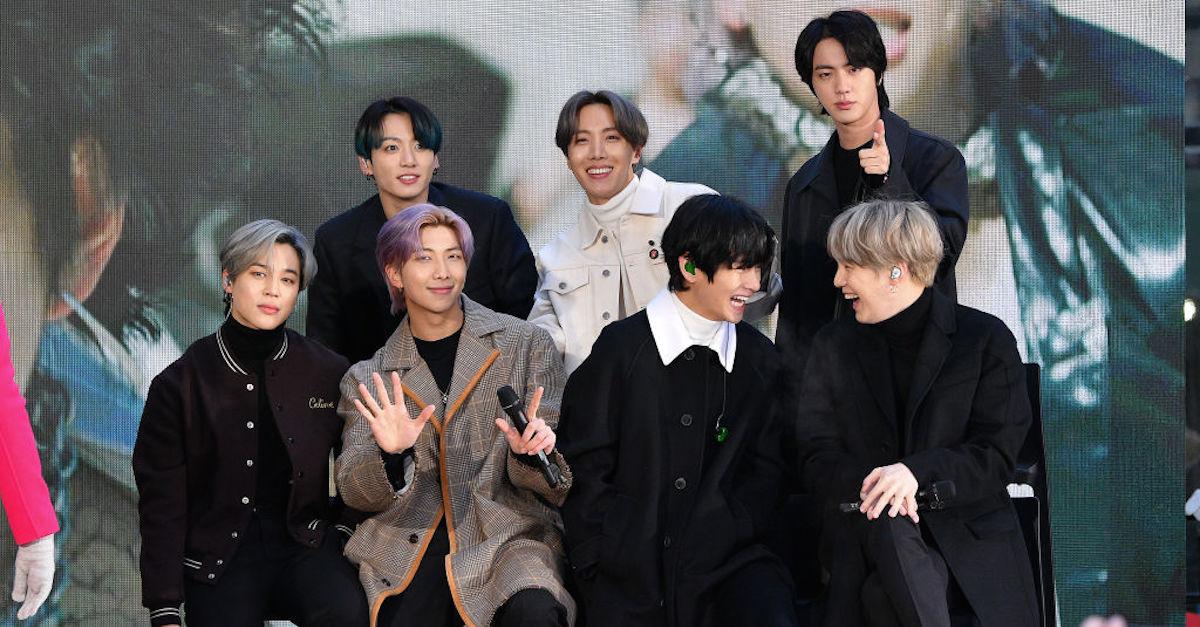 Article continues below advertisement
BTS previewed their lead single 'ON' via TikTok, prior to their album release.
Those who already follow BTS on TikTok were lucky AF — apparently, the boyband treated their followers to a full 30-second preview of their new single, "ON," a full 12 hours prior to the "Map of the Soul: 7" release. The sneak-peak was reportedly released at 4 p.m. EST on Thursday, Feb. 20, according to Billboard, while the full album didn't officially debut until Friday, Feb. 21 at 4 a.m. Needless to say, we totally missed out.
Upon releasing the clip from their new song, TikTok began experiencing technical difficulties due to high traffic, as crazed fans and listeners flocked to the app. The clip then became unavailable in many areas worldwide, but fortunately, TikTok fixed the problem almost instantaneously.
Article continues below advertisement
In addition exclusive content, BTS also posts behind-the-scenes content.
There is truly nothing we love more than getting the chance to see the members of BTS being their goofy selves off-stage, which is why their TikTok is simply the best — from spooky Halloween clips to completing a variety of challenges, the group uses the app to create all different kinds of videos. It's kind of amazing.
Check out this video of the boys completing the CNS challenge — it's super cute and as usual, we're so, so in love.
Article continues below advertisement
Twitter's responses to "Map of the Soul: 7" have been unsurprisingly positive.
Twitter supports BTS's every move, and their new album is no exception. One fan, @PrayToSchierke, tweeted: "bts just put out an hour long album guess i know what I'm doing with my afternoon now," while @AngieGraceLA gushed, "The new album is so epic. I couldn't be prouder omg. What a wonderful time to be an Army." Check out more responses below — the support for the beloved group is kind of unreal.
Article continues below advertisement
Article continues below advertisement
Article continues below advertisement
OK, bottom line: if you're constantly seeking out more BTS content, definitely follow them on TikTok. Who knows when the band will preview yet another song hours before an album release, if they'll complete another challenge, or if they'll enable fans to see some behind-the-scenes hangouts? Regardless, I've learned my lesson: I need to make a TikTok account. BTS is calling, and I must follow.