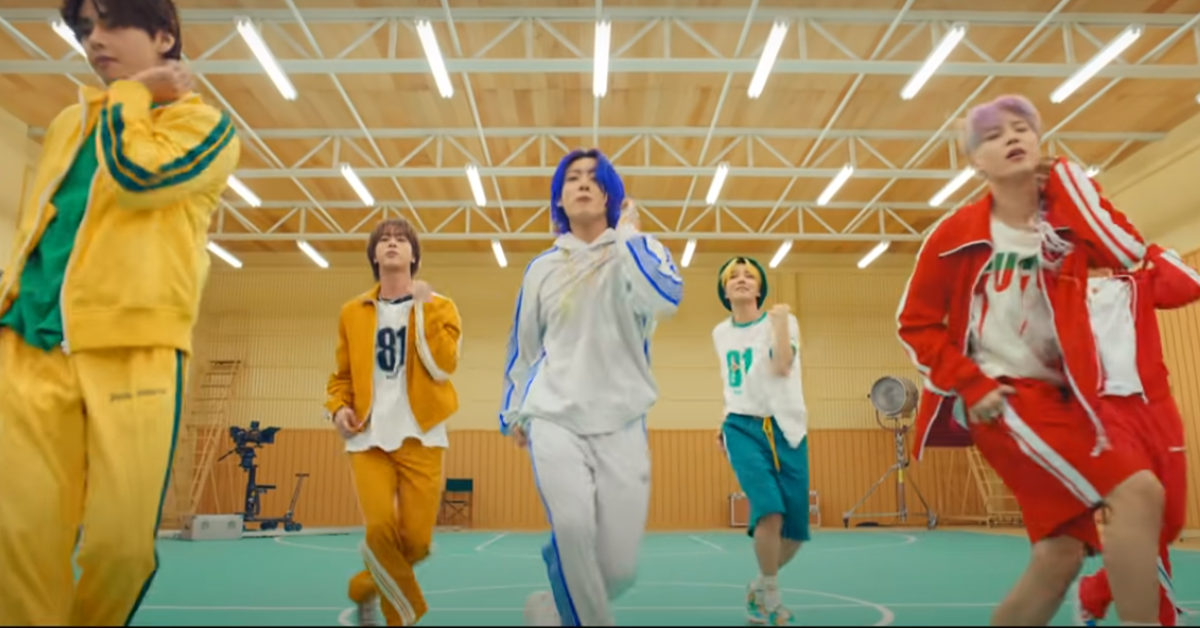 BTS' "Butter" Just Shattered a YouTube Views Record and It's Mind-Boggling
Social media, especially Twitter, seems to be entirely dominated by various K-Pop acts. And each mass-manufactured, studio-controlled group of performance artists has their own die-hard, scarily devoted base of fans that will go to some pretty insane lengths to ensure that their band will have the most followers or the most views or the most hashtags because it'll somehow validate the fact their spending their days creating another person's dream instead of their own.
BTS is a big example of this phenomenon. How big? Just look at how many views their new track, "Butter" received in an hour.
Article continues below advertisement
How many views did "Butter" get on YouTube in its first 24 hours? 108.2 million.
That's right, the video was played more than 108 million times on YouTube after it dropped on May 20, 2021, shattering a record for the most-watched clip on the platform in a single day. It also took over the second top spot with "Dynamite" last summer with more than 101 million views.
The song actually sits at a whopping 437 million views as of this writing.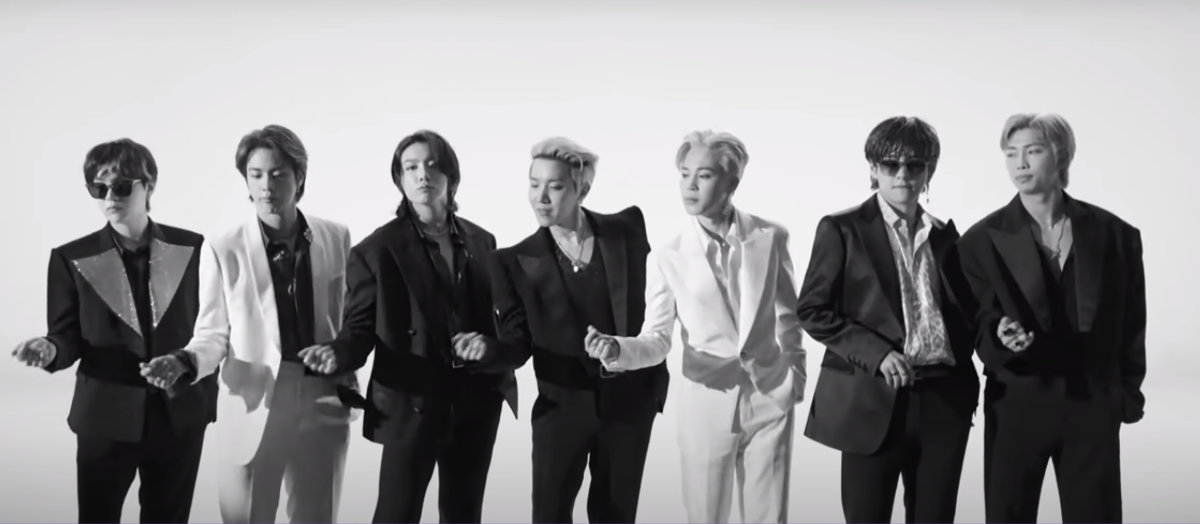 Article continues below advertisement
But how many views did "Butter" manage to get in a single hour?
Here's where things get even crazier: "Butter" managed to hit 10 million views in just 10 minutes and more than 20 million views in a single hour. The momentum more or less seemed to carry on to bring the band to its astronomically high number of 108.2 million clicks in a single day.
Article continues below advertisement
BTS' "Permission to Dance" is also trending because of the sign language featured in its music video.
The choreography in BTS' music videos and shows are probably the biggest selling point of the band — in some ways, even more so than the actual music itself, which often seems to be there to accentuate the ridiculously technical routines the group pulls off.
Three international sign language words were incorporated into the band's dance routine for the "Permission to Dance" music video. "Fun," "dance," and "peace" were all incorporated into the choreography because the song is all about the same message Footloose was trying to convey to America in 1984: If we just all danced our hearts out, we'd discover we have a lot more in common than we thought.
Article continues below advertisement
Article continues below advertisement
BTS fans loved the addition in the track and expressed their appreciation to the group online. One Twitter user, @sweeter_sweet, said that "as a mother of a deaf son and educator of the deaf" she was extremely happy to see BTS incorporate the sign language words into their dance routine.
Article continues below advertisement
Other folks who seem to know some sign language themselves also talked about spotting the easter egg in "Permission to Dance."
Article continues below advertisement
A lot of praise was also given to the music video's careful attention to diversity and attempt at being inclusive as possible, something that many say it especially evident in the ultimate dance number with tons of different backup dancers. The unifying, positive message is one that the BTS Army is quick to praise.
What did you think of the group's latest tracks and viewership records? Or are you more of a BLACKPINK stan?