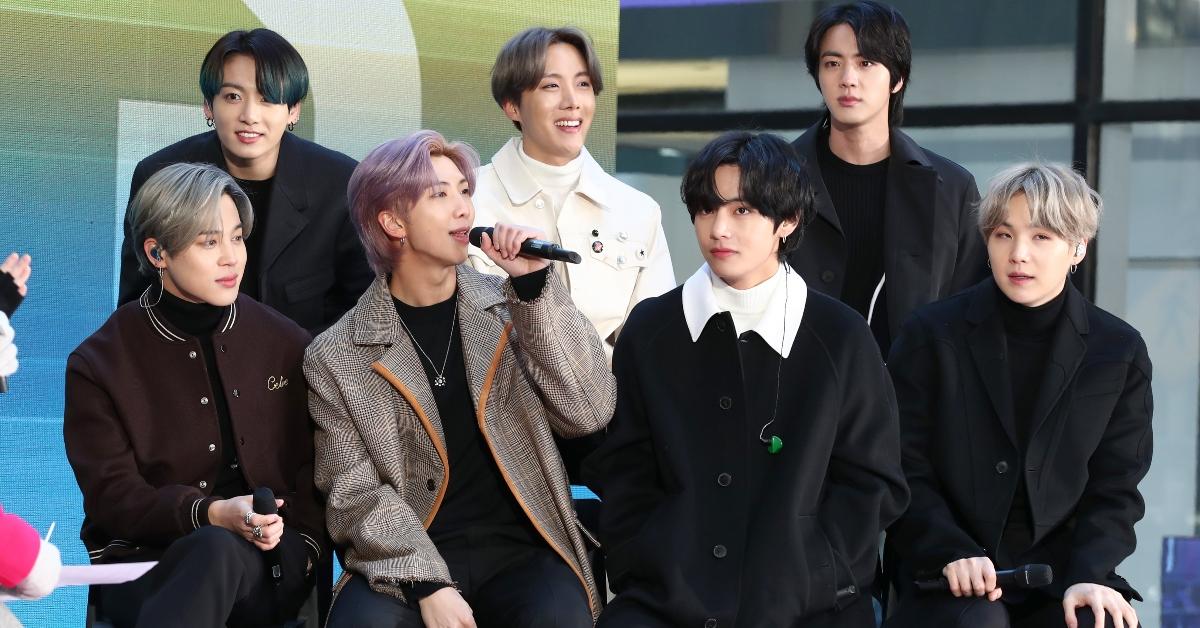 The ARMY Is Convinced There's a New BTS Album in the Making — Here's Why
Unstoppable K-pop band BTS last treated the ARMY to a new album in November 2020 — and a fair few believe that the next release is just around the corner.
Famed for their unparalleled work ethic — as an anecdote has it, Suga often sleeps in the recording studio — Jin, Suga, J-Hope, RM, Jimin, V, and Jungkook became known as the most prolific septet out there over the past several years.
But what's there to know about the new album? Can we expect it to drop in early 2021?
Article continues below advertisement
Fans believe a new BTS album is coming. What's the truth?
On Jan. 9, 2021, BTS won the Digital Song of the Year (aka Digital Song Bonsang) at the 35th Golden Disc Awards — far from their only win — which is when Jungkook (Jeon Jung-kook) debuted his brand new, bleached blonde hairstyle. Meanwhile, RM (Kim Nam-joon) showcased a frosty blue look.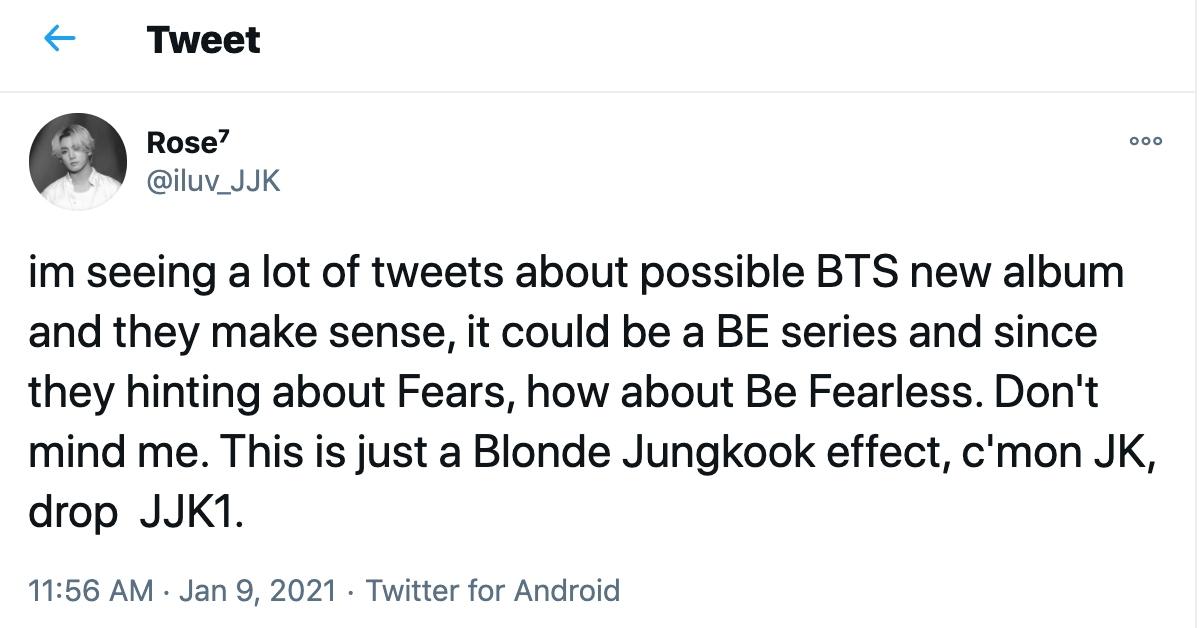 Article continues below advertisement
The new hairstyles garnered a great deal of applause, just like Jungkook's and RM's matching sweaters. But the biggest highlight of the evening? Suga's (Min Yoon-gi) much-awaited return after a weeks-long hiatus due to shoulder surgery.
The unexpected developments left fans floored, leading many to argue that the stylistic changes, Jungkook's and RM's new look, and Suga's reappearance might signal that a new album is underway.
Article continues below advertisement
However, none of the above was as attention-worthy as the announcement RM (Kim Nam-joon) reportedly made on the second day of the 35th Golden Disc Awards— namely, that BTS has a new song in the making.
"We will also come back with a good song again this year, so we will appreciate it if you look forward to it," RM reportedly said.
It's understood that RM was talking about a new song, but many fans interpreted the statement as a hint that an album might be coming. Some took to Twitter to outline what they envision for the drop.
Article continues below advertisement
Twitter user @misswinterbear7 argued that the album could take different directions. It could either be a continuation of the highly successful "BE" or, perhaps, a standalone record with a unique creative direction, including new hairstyles, concepts, and songs, she explained in a tweet.
Article continues below advertisement
As @misswinterbear7 suggested, the release could draw on what the septet previously said about fear. As she claimed, "Fearless" could be a strong title idea.
Another person, @iluv_JJK, opined that "Be Fearless" would make a great name as well. A few others believe that BTS might go for another title, such as "Fear."
Another Twitter user, @bts_lovethem, wrote that they hoped BTS or Jungkook would release a rock song.
Article continues below advertisement
BTS has yet to put out a press release or launch a new campaign promoting the release.
However, the subtle hints, the new styling, the hair color changes, and RM's acceptance speech gave fans plenty of food for thought and just enough clues to see them through until more information becomes available about a potential release.
Either way, the forthcoming record is already hailed as one of the most fervently-anticipated releases of the year — and it's easy to see why.