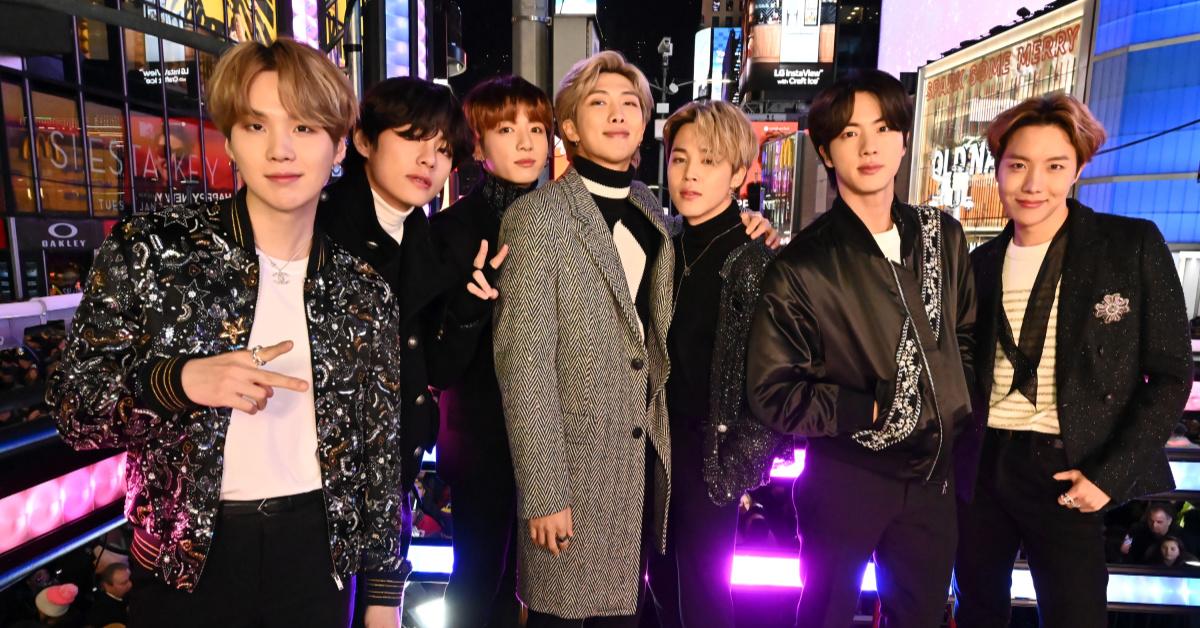 BTS Fans Worry That the Map of the Soul Tour May Get Canceled Due to Coronavirus
By Abi Travis

Feb. 11 2021, Updated 2:00 p.m. ET
If you're a fan of BTS (statistically speaking, you probably are — they have millions of 'em), then you're no doubt aware of the fact that the K-pop sensation was supposed to be going on their Map of the Soul Tour in 2020. As we all know, 2020 is shaping up to be quite the year. As a result of the current global pandemic, a bunch of stuff is getting canceled or postponed. Naturally, K-pop enthusiasts are wondering — is BTS canceling their tour in 2020? Here's what we know.
Article continues below advertisement
Is BTS canceling their tour planned for 2020?
BTS's Map of the Soul Tour was planned in support of their Map of the Soul series — so far, they have two albums in the series, entitled Map of the Soul: Persona and Map of the Soul: 7. Originally, the tour was planned to premiere in Seoul, South Korea with performances on April 11, 12, 18, and 19. However, on Feb. 27, Big Hit Entertainment — the band's agency — announced that the Seoul performances had been canceled: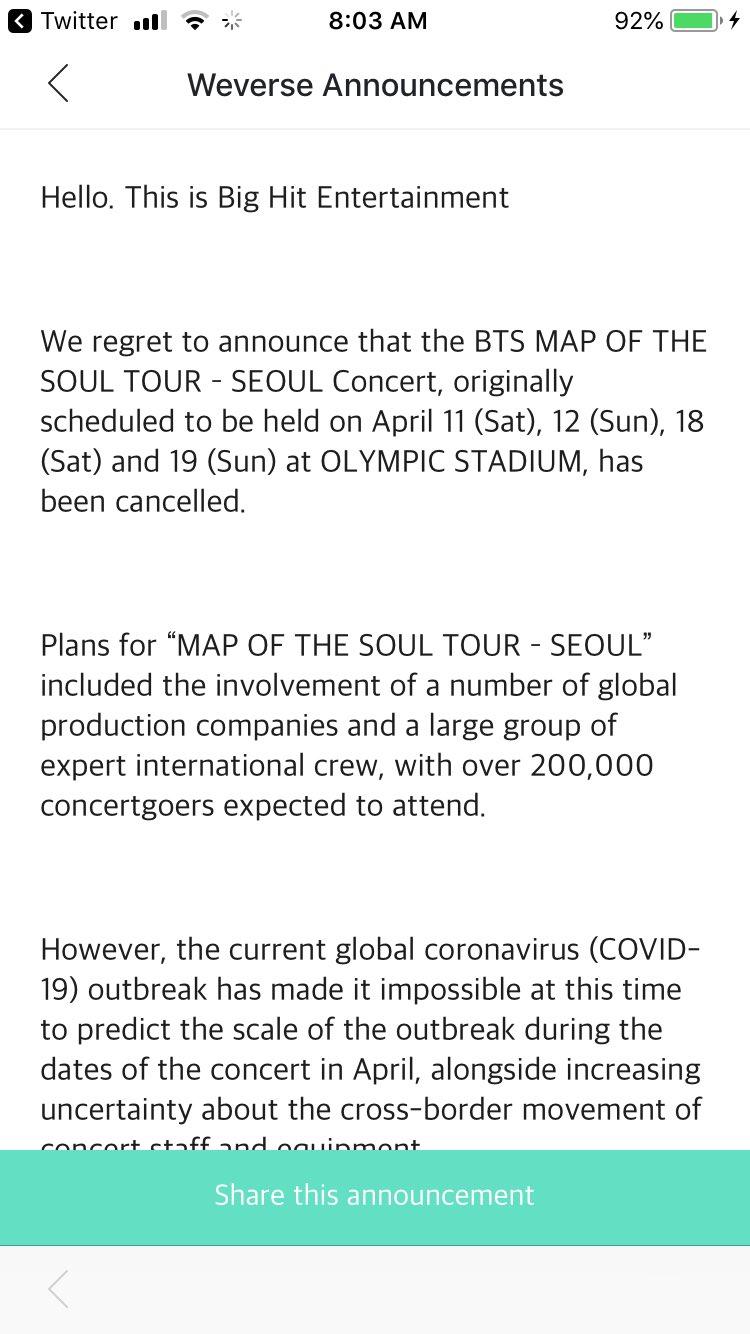 Article continues below advertisement
"Please understand that this decision was made after extensive and careful consideration," they said. Knowing what we know now, it's clear that canceling those performances was definitely the right call. However, the tour was obviously made up of more than just those few days of performances, so what's the deal with the rest of the tour?
According to the BTS website, the Map of the Soul Tour is still a go — at least for now. The first performance is scheduled for Saturday, April 25 at Levi's Stadium in Santa Clara, Calif. And, again, at least for the moment, that performance (along with all the rest of the tour stops) is still happening. So far, though, ticket sales for the European leg of the tour have been postponed.
Article continues below advertisement
Obviously, the COVID-19 situation is still rapidly evolving, and we all know that things are changing quickly from one day to the next. It's still possible that the Map of the Soul Tour could be canceled or postponed later. Given that we may all be encouraged to continue social distancing for several months, it's not difficult to imagine that the rest of BTS's tour will be canceled or postponed. But it hasn't been yet!
Article continues below advertisement
Other musical artists have also canceled tour dates in Asia due to COVID-19 concerns. On Friday, Feb. 27, Green Day said they would postpone all of their upcoming performances in Asia due to the health crisis. They were originally scheduled to perform in Singapore, Thailand, the Philippines, Taiwan, Hong Kong, South Korea, and Japan. The rest of their Hella Mega Tour — with stops throughout North America, Europe, and Oceania — has not been canceled as of March 23.
A few BTS members responded to the news of their canceled Seoul shows.
BTS member Suga donated money to coronavirus relief efforts. This led to K-pop fans from all over the world following his lead and reportedly raising more than $300,000 for the cause. Fellow member RM said he "burst into tears" when he first heard the news the Seoul performances had been canceled. We imagine he wasn't alone in that reaction. Let's hope the end of the bad news is in sight!