Ariana Grande and BTS Hung Out, and We Have FOMO
Are Ariana Grande and BTS working on music together? The "Seven Rings" singer posted a photo with the K-pop group. Is a collaboration coming?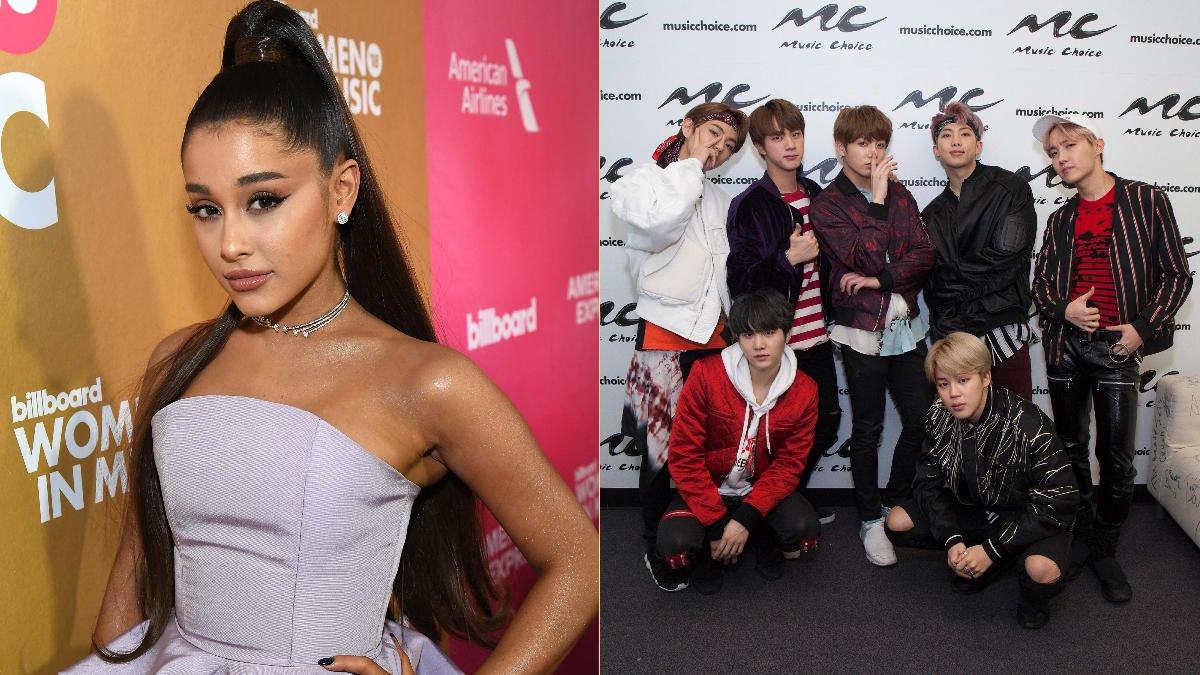 We love seeing our favorite artists work on projects together, whether we're referring to the Scandal — How to Get Away With Murder crossover or the musical "supergroup" collaboration that was L.S.D. (featuring Labrinth, Sia and Diplo). And from a recent photo taken of Ariana Grande and BTS, fans can't help but wonder: are the two talents going to make some music together?
Article continues below advertisement
While this is all mere speculation, a K-pop album featuring Ariana — or an Ariana album featuring the South Korean boyband — would be absolutely epic. So stay calm, here is everything we know so far, regarding their little rendez-vous.
Article continues below advertisement
The photo featuring both music legends is definitely a sight to see.
On Wednesday, Jan. 22, Ariana Grande took to Instagram to post the black-and-white photo of our music-lovin' dreams. In the photo, the "thank u, next" singer is sitting on a stage sporting sweats and her iconic high pony, and she's surrounded by none other than the K-pop singing sensations of BTS (minus Suga, that is). Say what?
The caption doesn't explain much, but it's exciting nonetheless. Ariana wrote: "look who i bumped into at rehearsal :)" and obviously, fans have one burning question right now: what could these two fantastic musical entities possibly be rehearsing for together? A concert? Maybe in preparation for a collaborative album?
Article continues below advertisement
Here's why they ran into each other.
While Ariana and BTS are both pop legends, fans were understandably somewhat perplexed what they would have been rehearsing for together. But according to K-pop news site, Soompi, Ariana Grande and BTS are both designated musical guests at the 2020 Grammy Awards. The Grammys are coming up in just a few days on Jan. 26, so it makes sense as to why they would be rehearsing right now.
Article continues below advertisement
And although Ariana and BTS may not be working on an album together — per se — they are apparently going to "join" TikTok sensation and Country-Trap king, Lil Nas X, during his performance of 2019's top song, "Old Town Road." So that's definitely going to be a must-watch, if you ask me.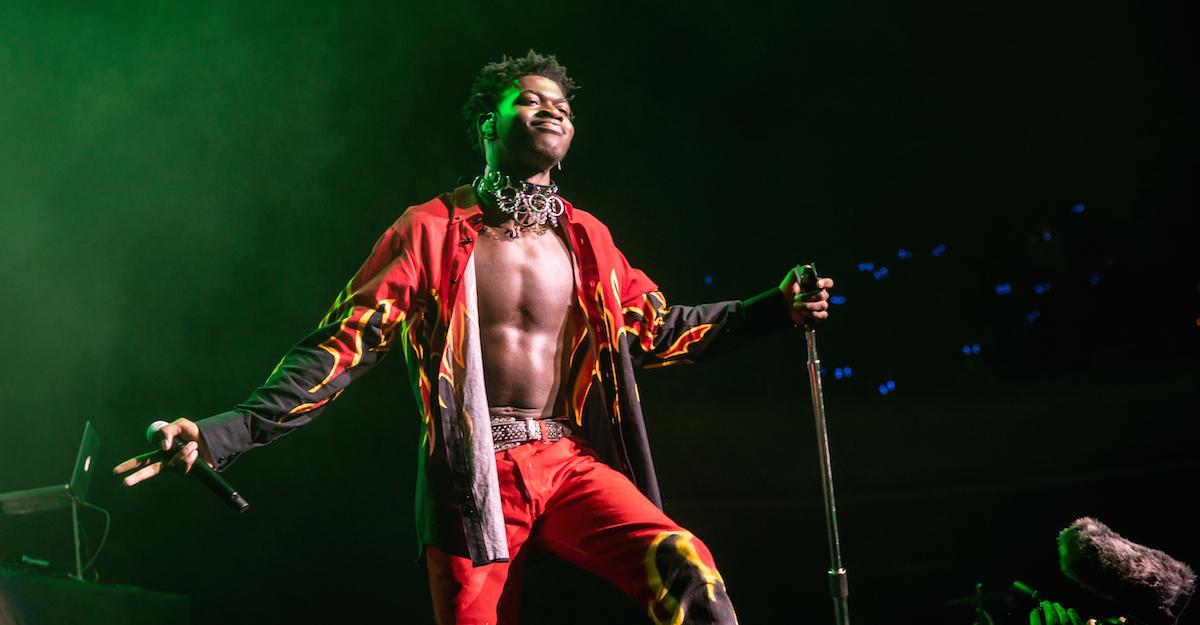 Article continues below advertisement
Along with Ariana, Lil Nas X & BTS, here's who's performing at the Grammys.
In addition to the artists above, the Grammys lineup is pretty awesome this year. In terms of other contemporary acts, we'll get to see Lizzo; Demi Lovato; Tyler, the Creator; The Jonas Brothers; Gwen Stefani; Billie Eilish; Camila Cabello; H.E.R.; and Rosalía. For all of the Top 100 enthusiasts out there, it's going to be a good time.
But the performances don't stop at pop music; there are a ton of classic rockstars performing that your dad and inner old soul will absolutely love, including Aerosmith, Run-D.M.C., Charlie Wilson, Bonnie Raitt, John Prine, and Blake Shelton. Needless to say, I'll be shamelessly rocking out the entire time.
Article continues below advertisement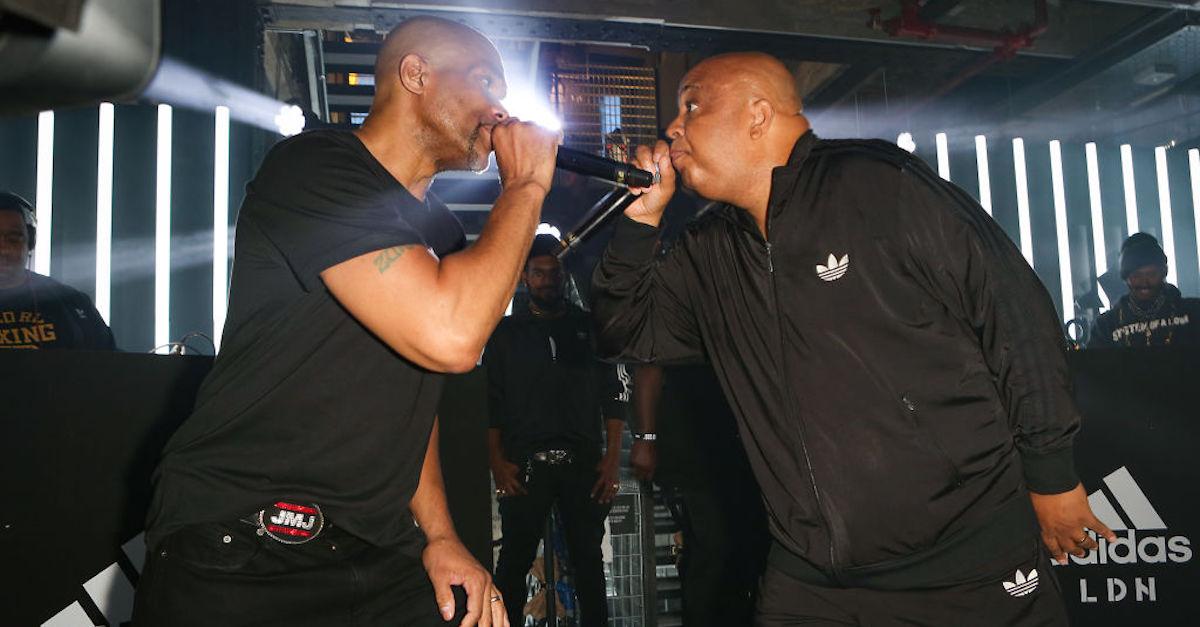 While an Ariana-BTS album would be absolutely incredible, it goes without saying I'm perfectly satisfied with a BTS-Ariana-Lil Nas X "Old Town Road" collaboration... the Grammys are going to be seriously incredible this year.