Ariana Grande's Natural Hair Is Adorable
In an Instagram story posted after one of her shows, Ariana Grande shared what her natural hair looks like without the extensions.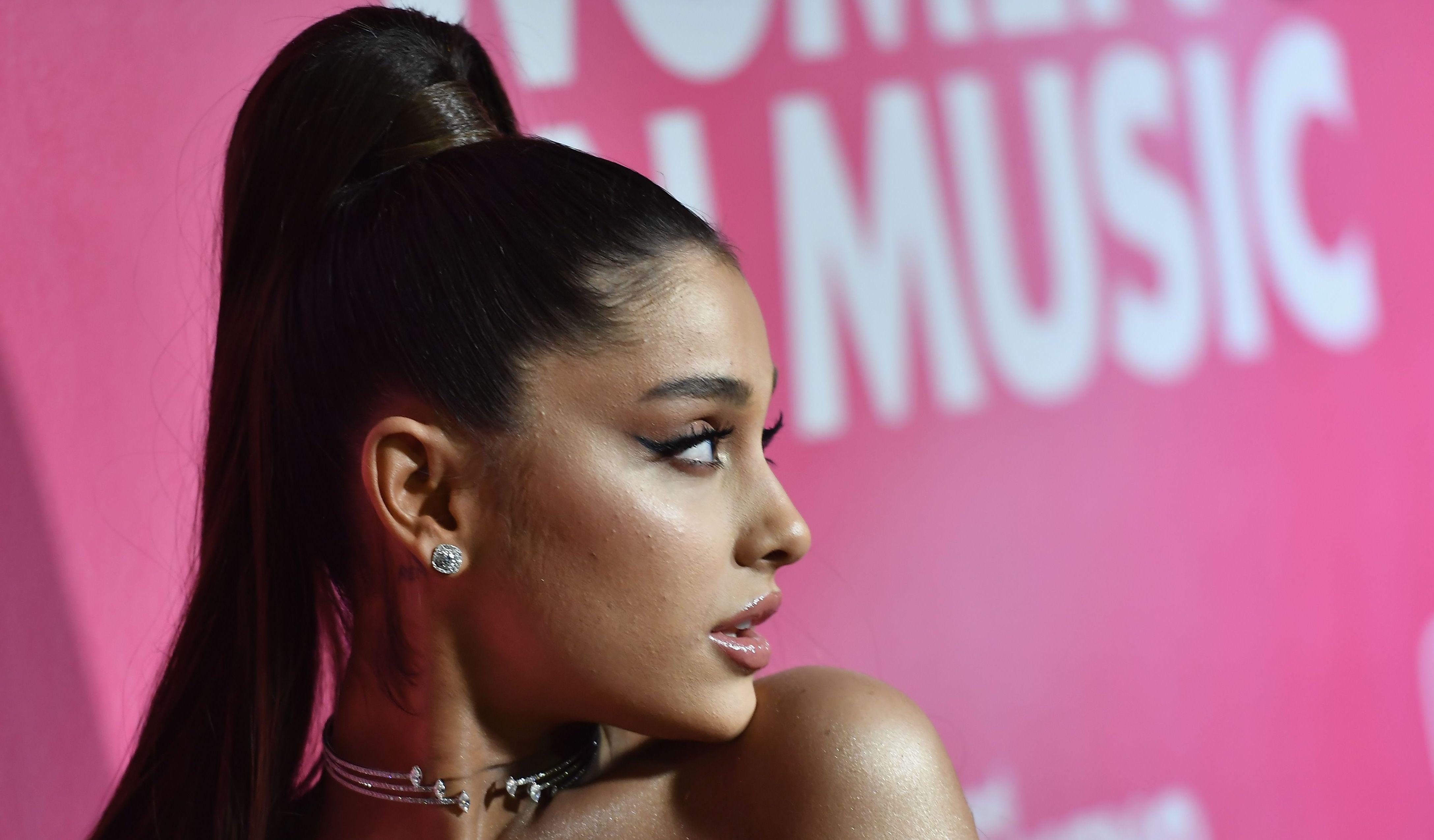 It's no secret that Ariana Grande's high pony look involves a lot of extensions and sometimes, even a decent amount of pain to pull off. But she's rarely ever seen without her long locks — until now.
In a recent Instagram story, Ariana gave us a look at her natural hair, and honestly, we were not prepared.
Article continues below advertisement
Ariana Grande's natural hair is actually really short and curly.
You know Ariana's usual look: a long, sleek pony that's pin-straight. But it turns out that her natural hair is so different from the look she shows off all the time.
After Ariana's recent show in Tampa, Fla. on her Sweetener World Tour, she took to Instagram to share a new behind-the-scenes shot after the show.
Article continues below advertisement
In it, Ariana's got her natural hair up in a high ponytail, like always, but this time it's short and curly, a far cry from her red-carpet locks.
"The most hair," she captioned the black and white video of her playing with her hair.
Honestly, though, we're digging her natural 'do. It's cute and fun, and we wouldn't mind if she rocked something similar from time to time. We're sure her hair would thank her for it too, considering she's admitted that her high pony has her "in constant pain."
Remember her bright redhead days?
Ariana's really never been a stranger to putting her hair through the wringer to achieve a desired look — just think back to when she played Cat Valentine on the Nickelodeon shows Victorious and Sam & Cat.
For her role, the network had her consistently dye her hair a bright, unnatural red color, which required a lot of upkeep.
Article continues below advertisement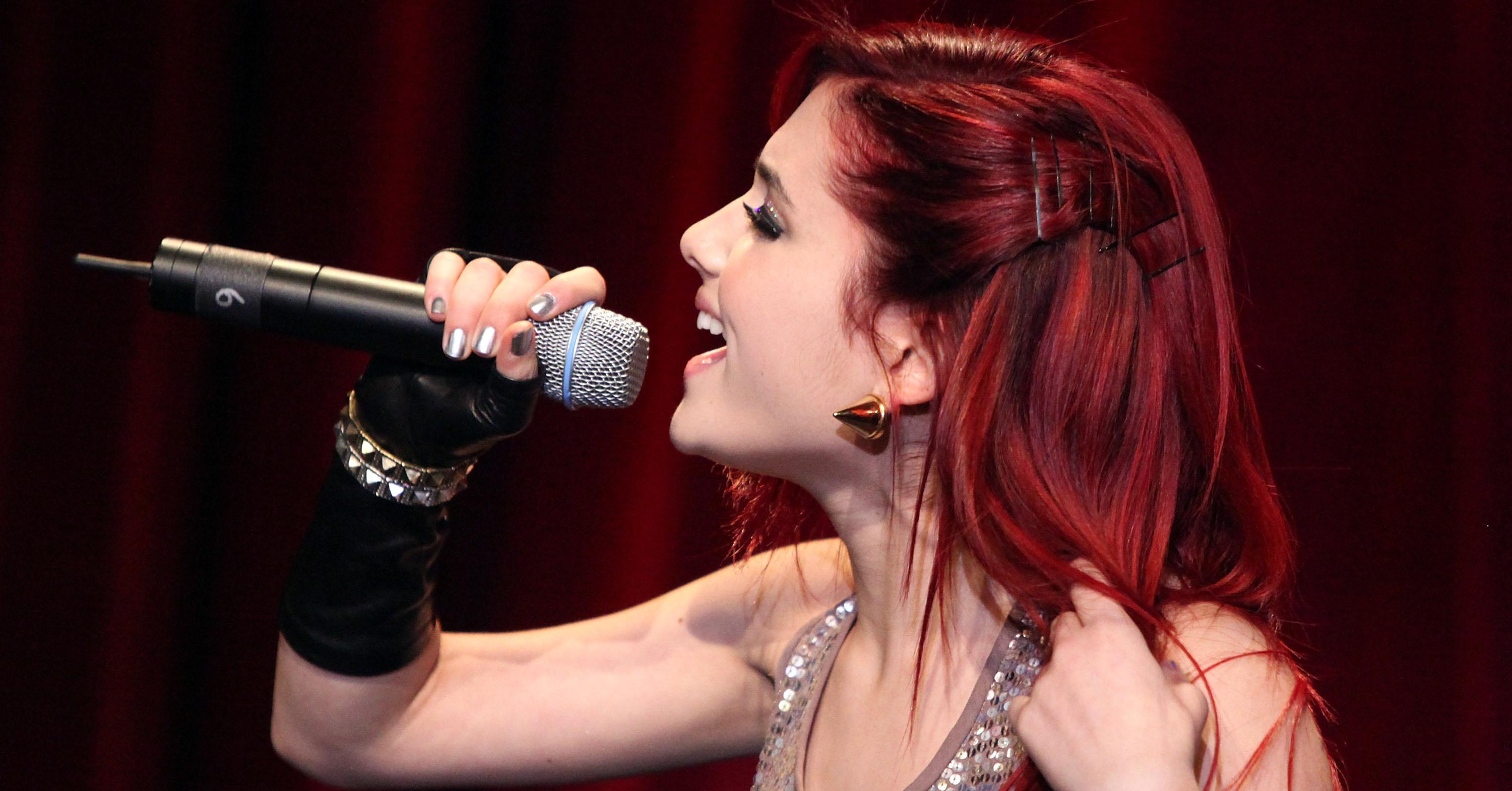 After her run with Nickelodeon was over, she later admitted that letting the network do that to her hair was a mistake and did an immense amount of damage.
Six years ago, when she started to debut the high pony as her signature look, she addressed why she refused to do anything else with it.
Article continues below advertisement
"I had to bleach my hair and dye it red every other week for the first 4 years of playing Cat... as one would assume, that completely destroyed my hair," she wrote in a Facebook post. "I wear it in a ponytail because my actual hair is so broken that it looks absolutely ratchet and absurd when I let it down. I tried wigs, they looked RIDICULOUS."
We're hoping her hair has recovered from that fiasco now, but it was the birth of her high-pony look.
But even at the time, Ariana admitted that she felt comfortable in the pony, which is likely why it stayed.
"So as annoying as it is for y'all to have to look at the same hairstyle all the time, it's all that works for now (AND I'm comfortable for the first time in years)," she said.
Maybe this peek at her natural hair means she's thinking of trying a new look soon. Whatever the case, we're here for this cute natural look she's got.