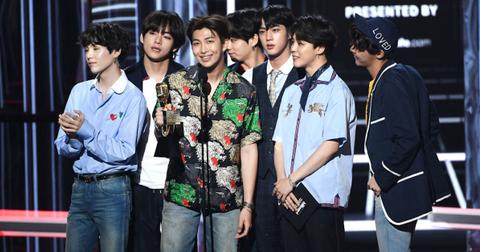 Is BTS Releasing a Christmas Album? It Would Truly Be a Holiday Miracle
By Lizzy Rosenberg

Feb. 11 2021, Updated 2:01 p.m. ET
Members of BTS' ARMY are going absolutely wild right now. Just in time for the holiday season, the ultra-popular K-Pop group not only unveiled their Winter Package, but they also performed Christmas songs at the annual SBS Gayo Daejeon, which sent rumors of a Christmas album flying. Despite BTS' decision to step out of the limelight earlier this year, it seems as though they're making all of our holiday wishes come true right now.
Article continues below advertisement
And if you think you might be ready for a wide variety of BTS gear and a potential playlist of new K-pop jingles, prepare for BTS' 'Winter Package' — it looks like absolutely everything an ARMY like you could ever want.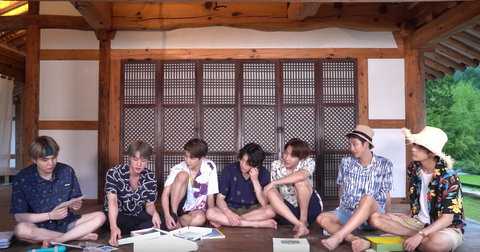 Article continues below advertisement
BTS' SBS Gayo Daejeon 2019 performance sparked hope for a holiday album. 
BTS kicked off the annual SBS Gayo Daejeon on Dec. 25, an annual night of K-Pop music for fans worldwide, according to Pinkvilla. Per tradition, they opened with a series of quintessential Christmas songs, and it was everything ARMYs could have ever wanted. 
Their performance made fans think: "What if BTS released a Christmas album?" The prospect of the boyband releasing a studio compilation of all their holiday covers would seriously be a dream come true. And these tweets about BTS ARMYs' wishes for a festive album show how badly they want one. 
Article continues below advertisement
if bts recorded those christmas covers in the studio and put them on any music streaming app it would be over for all other christmas songs and that's on PERIOD

— chrys♡tae (@chaiitae) December 25, 2019
Source: Twitter
Article continues below advertisement
Article continues below advertisement
Even if they don't release a Christmas album, BTS' Winter Package looks awesome.
Every hardcore BTS fan is anticipating the boyband's next seasonal "package," which usually tends to consist of DVDs, photos, posters, and more. 
Article continues below advertisement
The boys released a preview of their Winter Package, and it looks like everything an ARMY member could ever want. According to Twitter, the BTS Winter Package includes: a 204p photo book, a 90-minute making DVD, a photo case and accordion photo card, a photo set, a photo stand, a bookmark, and a 20p mini photo book. Pre-order begins on Dec. 27, and it's officially going to be released on Jan. 29. 
Article continues below advertisement
The band also announced they're going on tour in 2020.
The Twitterverse went absolutely wild on Christmas Eve 2019, when Big Hit Entertainment, BTS' record label, announced that BTS is going on tour in April 2020. The company tweeted "April 2020. Stay tuned" along with a photo of the band, with the word "TOUR" plastered across the bottom. 
The band's tour dates and locations are not yet specified, but once they are, you'd best believe I'll be buying tickets as soon as I possibly can.
Article continues below advertisement
BTS is bringing all of the holiday cheer this year — despite fans dying wishes for them to release a Christmas album, their Winter Package is everything I could ever want, and their 2020 tour is bound to be incredible. Get ready for 2020, y'all, because this next decade is about to be all about BTS.