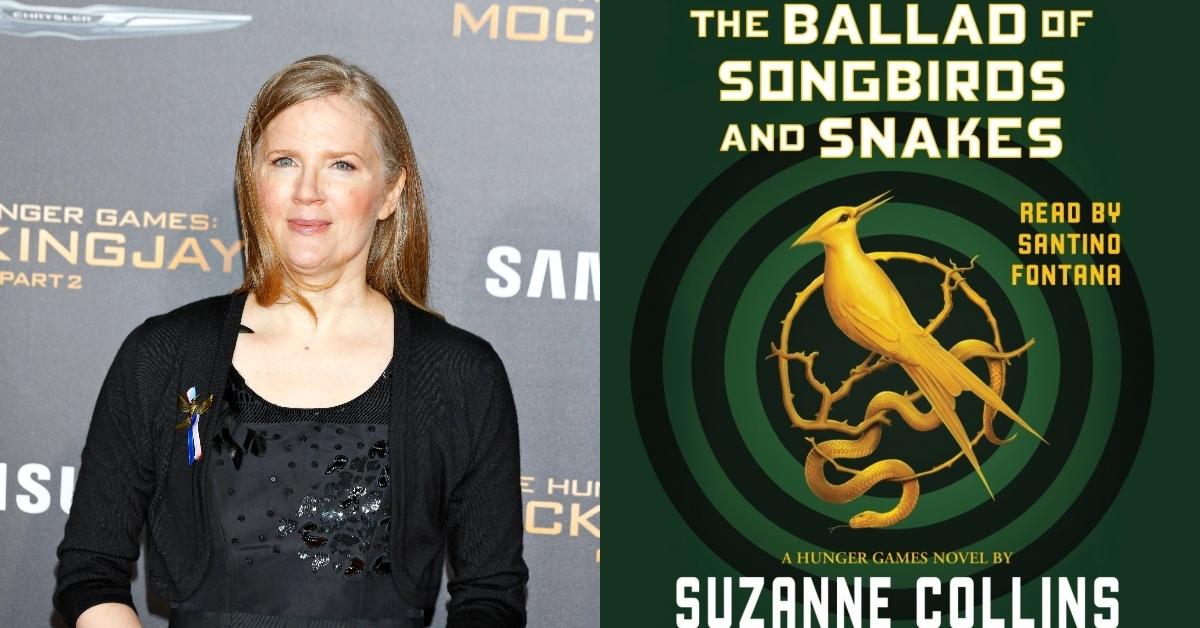 Lucy Gray Is the Protagonist of 'The Hunger Games' Prequel — and Your New Crush
The Hunger Games revolved around Katniss Everdeen, a kind-hearted, strong-willed protagonist ready to stand up for the impoverished, the oppressed, and the silent. The trilogy offered a rare insight into her wild adventures, showing how she managed to attain power and fight for those born into less fortunate circumstances.
The newly released prequel, The Ballad of Songbirds and Snakes, revolves around Lucy Gray Baird, a heroine just as outspoken and tactful as Katniss.
Article continues below advertisement
Lucy Gray Baird is the protagonist of the newly released 'The Hunger Games' prequel.
Katniss famously volunteered to participate in the ceremony inviting 24 children to take part in a life and death battle created solely to entertain the average television viewer.
Lucy enters the scene in an uncannily similar fashion, walking into the arena knowing perfectly well that she will land a spot in the contest that could change her life for good.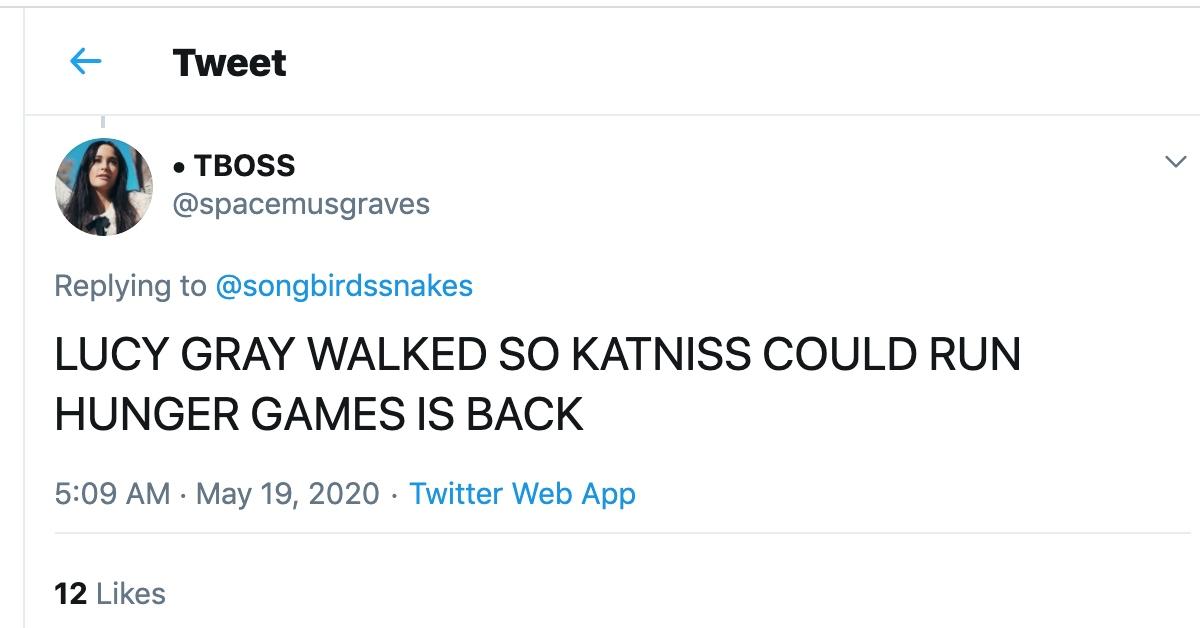 Article continues below advertisement
Brazenly confident and painfully charismatic, Lucy is a character able to turn around situations quickly and make the most out of the worst-fathomable predicaments.
While Katniss was motivated by the overwhelming need to save her little sister, Lucy is driven by a desire to attain fame, glory, and success.
Take an earlier scene in the book, which sees the youngster deliberately opt for her boldest, most extravagant gown — a rainbow-colored number, no less — to attend the selection ceremony in. Once she's there, she does everything in her power to get picked.
Once she hears her name, she does something delightfully witty, dropping a snake down the dress of the Mayor's spoiled daughter. Much to Lucy's amusement, the young girl reacts poorly — so much so that she wets herself on camera.
Article continues below advertisement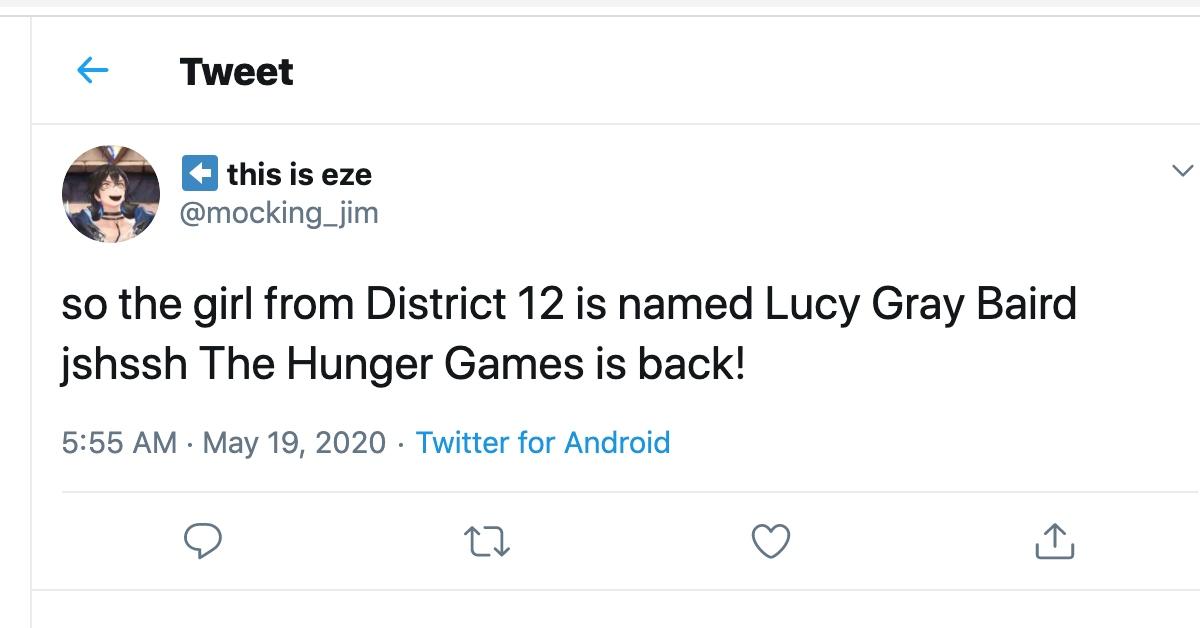 Instead of fretting over the hideously corrupt, morally contemptible apparatus in place, she tries to profit from its shortcomings. Determined to exercise agency, she uses charisma to transform even the most unfortunate predicaments into something beneficial.
Article continues below advertisement
A supremely talented singer, Lucy is unafraid to turn every moment she spends in front of the camera into one where she can showcase her exceptional skills. In an iconic scene, she grabs the microphone to perform a rebel song — only for the audience to explode in applause.
Although the volume was only published on May 19, 2020, fans of The Hunger Games trilogy have already taken up an immense liking for Lucy's character.
"I'm barely into the new hunger games book and i would already die for lucy gray," tweeted a person.
Article continues below advertisement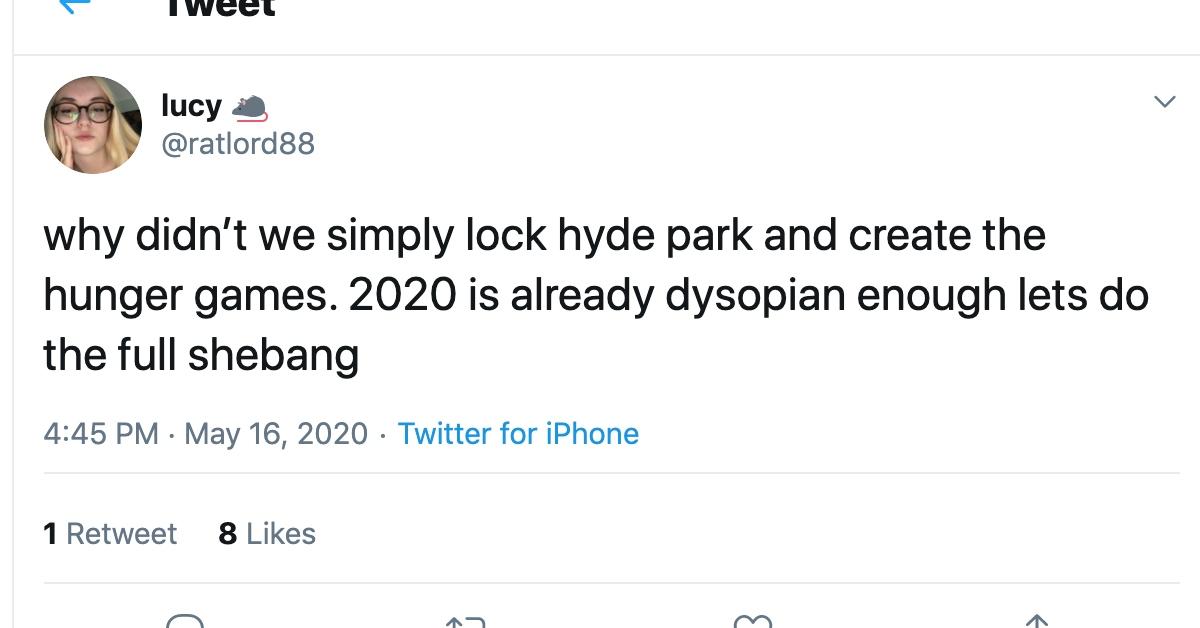 "The new hunger games novel is WILD and I'm still conflicted on what to think about it. Some plot points have that engrossing quality of the OG trilogy, but a few characters are absurd and seem artificial (I'm looking at you, Lucy Gray). #TheBalladofSnakesandSongbirds," wrote someone else.
'The Ballad of Songbirds and Snakes' movie is already in the making.
According to Den of Geeks, the book was greenlit for a movie adaptation in April 2020.
It's uncertain when the movie will be released. However, we do know one thing for sure: Lucy Gray is bound to become just as popular as Katniss Everdeen.