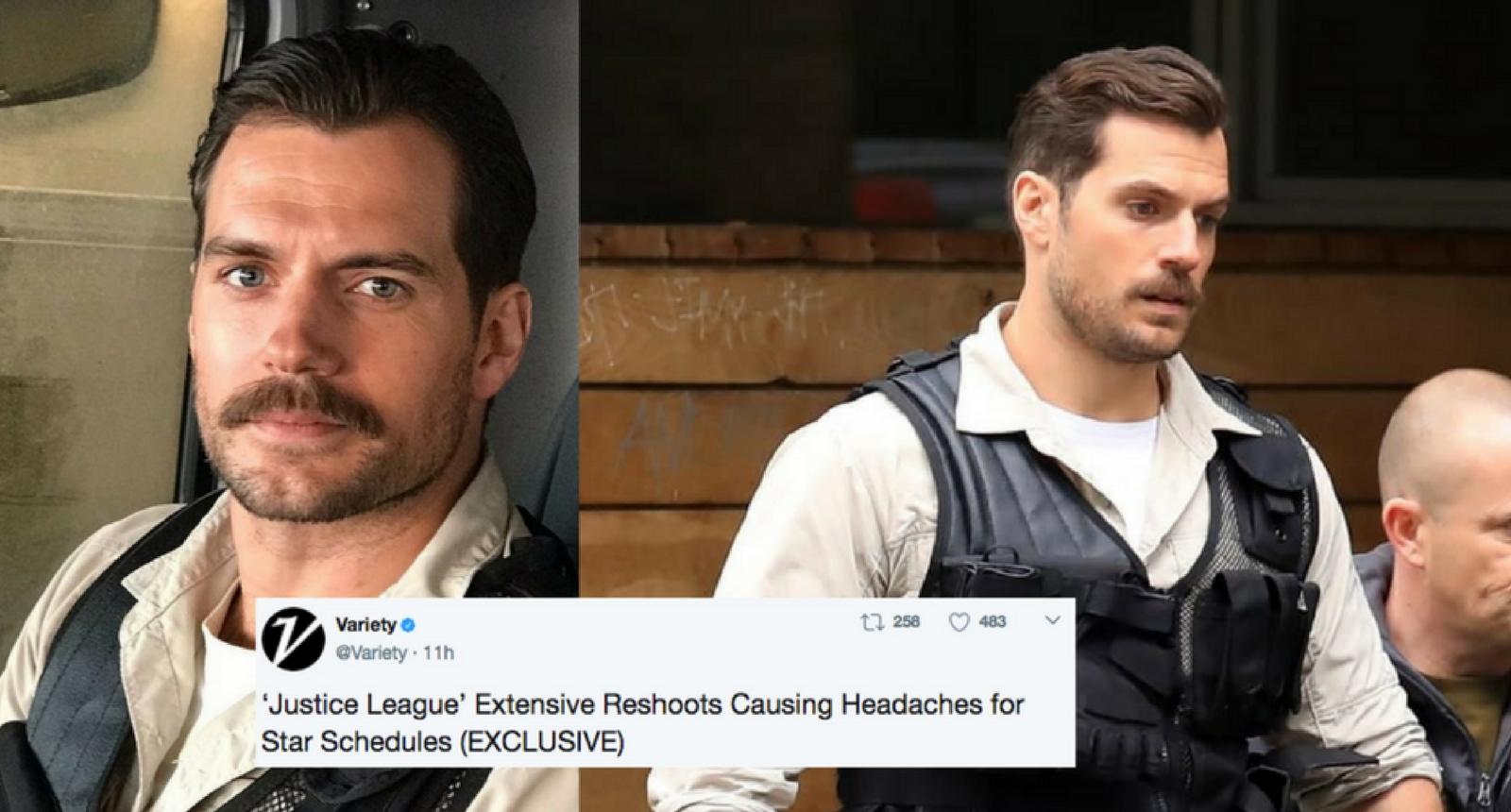 Warner Bros. Has To Remove Henry Cavill's Mustache From 'Justice League' Film
By Mike Walsh

Updated
Warner Bros. has been scrambling to accommodate actors' schedules for their extensive reshoots of DC Comics' 'Justice League', which is set to come out this November.
Some accommodations are easier than others, but some have become increasingly difficult and annoying.  Who would have thought that some of the CGI stuff would actually be the easy part of the edits of some of these super hero films.  As they keep coming along though (and it seems like there is one new super hero film coming out every month), I think they will realize that these big budget films will take a long time to edit, and when they need to re-shoot things with actors, those actors or actresses might be on their next project, or even two projects down the road.  Warner Bros. has recently run into this exact issue.  
Henry Cavill, who plays Superman in 'Justice League,' is alternating between shooting 'Mission: Impossible 6' and the 'Justice League' reshoots. The problem: Cavill has grown a mustache for his 'M:I 6' role, which is not in keeping with the look or the continuity of his role as Superman. 
And he's not allowed to shave.
Warner Brothers has a solution though. Their plan is to remove the mustache digitally in post production, which is reportedly costing the studio over $25 million in expenses.
Imagining Paramount and Warners execs screaming at each other about Henry Cavill's mustache is my favorite part of Justice League. https://t.co/SZIzWegkOD

— Sarah (@Cinesnark) July 24, 2017
Twitter is amused that facial hair is costing a major movie studio such a significant amount of money.
And Twitter is also appreciating Henry Cavill.
And speculating on a mustachioed Superman.
A new trailer for 'Justice League' was released on Saturday to great Internet excitement.
The new Justice League trailer is here, and it features an appearance from DC Comics supervillain Steppenwolf. https://t.co/6SP5dWWHTV

— Twitter Moments (@TwitterMoments) July 22, 2017
We look forward to seeing the results of Henry Cavill's digitally altered face. Will it be weird? Will we even notice? We'll see! 'Justice League' is expected in theatres on November 17th.