Man Refuses to Give Up Airplane Seat to New Mom and Baby, Internet Says He's Right
The internet is supporting a man who refused to give up his airplane seat for a woman with a new baby.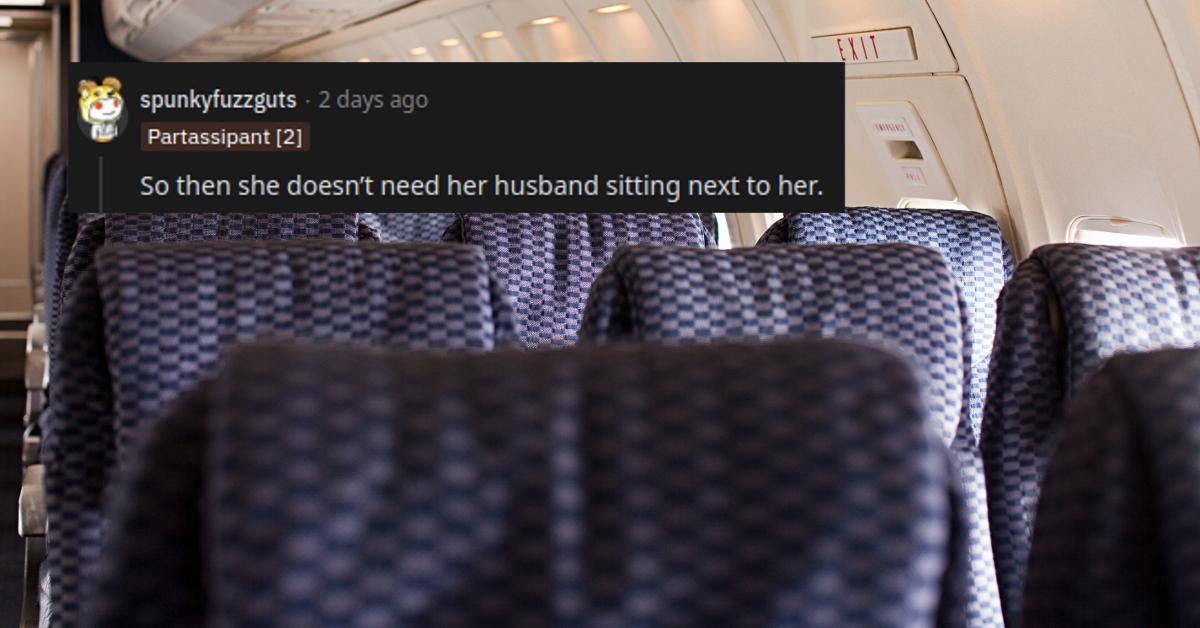 Airline travel is rarely a fun prospect, and airline legroom space has shrunk as much as 4-inches over the years. While that may not sound like a lot, it's the difference between sitting in the backseat of a coupe versus a roomier sedan.
And then there are other factors to consider: if you need to have easier access to a bathroom, then you're probably going to want an aisle seat.
Article continues below advertisement
Want a checked bag? Well, you're going to have to pay more than that "basic economy" package on Google flights that shows an itinerary that doesn't seem too expensive...until you start adding luggage and enough space to sit comfortably for a long flight.
So it's understandable why a lot of people take their seating assignments very seriously.
Maybe you decided to spend a little bit of extra money for a roomier arrangement, or you lucked out in your row and there aren't any other people sitting next to you. If you're on a long flight, that little extra bit of room makes all the difference.
But what happens if there is someone who "needs" that extra layer of comfort "more" than you do? Like a mom with her new baby?
Article continues below advertisement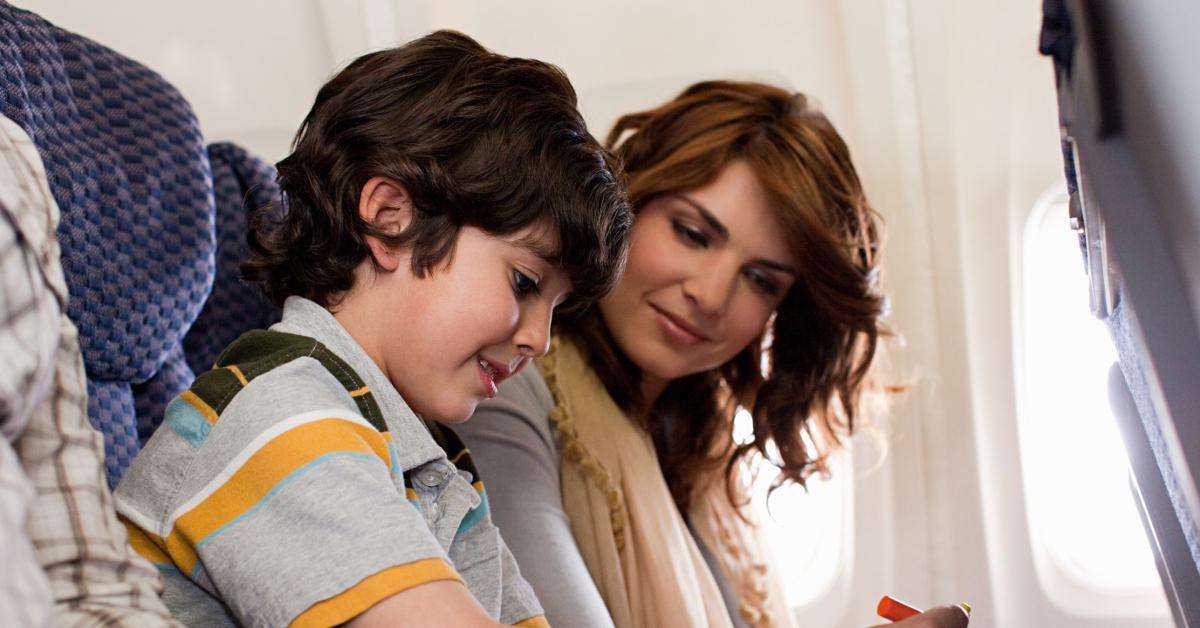 Many would argue that not giving up one's chair for a mom with her baby is a generally uncool, dastardly, and selfish move. However, there seem to be a lot of Redditors who agree with a user on the popular social media site who posted in the AITA, ("Am I the a**hole") sub.
Article continues below advertisement

The man said that both he and his wife booked a 10-hour flight well before their trip date and paid for extra legroom at the front of the row as they are quite tall. The prospect of sitting for any period of time, let alone 10 hours, with your knees up against another seat, is uncomfortable to imagine. They wanted to ensure that they were as comfortable as possible while chilling in a tin can up in the sky.
Article continues below advertisement

However, when he and his wife got on the plane they noticed that there was a woman sitting in the middle seat of their row with a baby in her lap. Before they could say anything, the woman then asked if it was OK if they switched seats.
Article continues below advertisement
"When we boarded, there was a woman holding a baby seated in the middle seat. We had booked the 2 aisles on the off chance that the middle seat may be empty but with the full intention for me to switch to the middle seat if the passenger wished to sit in one of the aisles and not between us. This woman, before I even had a chance to put my bag in the overhead compartment, asked me "Can I be really cheeky and ask you to switch seats with my husband?"

Article continues below advertisement
"She then pointed toward her husband sitting in the second row on the left side column of the aircraft (only the first row has extra leg space and requires additional payment to book the seat). She then told me that her husband needs to be next to her to help with the baby."
The Redditor politely explained to the mother that he and his wife had paid for the extra legroom and didn't want to switch seats.
The woman said that they had paid for extra legroom too, just not her husband and an airline attendant came to ask the Redditor to swap arrangements to accommodate the couple. He told the airline attendant the same thing, and then they all sat down in the seats that they were assigned with the mom throwing "daggers" at the Redditor "for some time."
Article continues below advertisement

Finally, an attendant came and told the couple that there were some available seats up ahead and that they could go sit there, letting the mom with her new baby and husband sit closer together.
However, even though the problem was sussed out, the woman still wasn't happy that he wouldn't immediately offer to switch seats.
Article continues below advertisement

"We ended up moving there but could hear this lady animatedly make comments about us to her husband from behind for sometime after that," he said.
After the experience, the Redditor discussed the situation with his in-laws but they said he should've just offered to swap chairs, making him wonder if he was an a-hole for not acquiescing the mom's request.
Article continues below advertisement

Tons of commenters on the platform assured him that he was indeed in the right and pointed out that the mom's logic in the seating arrangement didn't really add up. Some suggested that she and her husband could've simply switched seats with the baby while taking turns tending to the child, and they could switch off as to who had access to the bulkhead seat.
Article continues below advertisement
What do you think? Was OP in the wrong and should he have just sucked it up for the sake of the mom's husband? Or is it not his problem?