Will and Henry have been inseparable since they were born. They're brothers and they're best friends, so it was only natural that Will ask Henry, who has Down syndrome, to be his best man. But Will couldn't quite predict just how excited Henry would be to be asked.
In a heartwarming video that went totally viral, Will, who's 24, set up a secret message in a bottle that Henry, 22, could find with a metal detector asking him to be his best man. Searching for treasure is one of their favorite activities. Although Henry is a little confused about what's going on at first, you can see the joy in his eyes when he realizes what's going on.
In a World with much need for love and positivity, @ClaussenHenry always comes through ❤️

The note reads:

"Henry Joe, you are already the BEST bro, and my very BEST frand, so will you please say yes and be my BEST man?" pic.twitter.com/8QzHkh4J3D

— Will Claussen (@KeepItClaussy) August 16, 2020
Will's fiancée films the whole thing. At first, when Henry digs and finds the bottle, he's suspicious. "Will, did you put it in here?" he asks. But Will denies everything, and helps him open up the message.
Henry reads, "Henry Joe, you are already the BEST bro, and my very BEST frand, so will you please say yes and be my BEST man?" Henry looks shocked and asks, "What?!"
Will asks him directly: "You want to be my best man?" That's when Henry leaps into his arms for the best brother bear hug ever. You cannot watch this video without smiling. It's impossible.
The video has been viewed tens of thousands of times on Instagram, Facebook, and Twitter. Will told In the Know that the response to the video has been "absolutely nuts." He said, "Henry and I are very humbled by all the kind words and comments to the point where it's been hard to wrap our head around. We are grateful."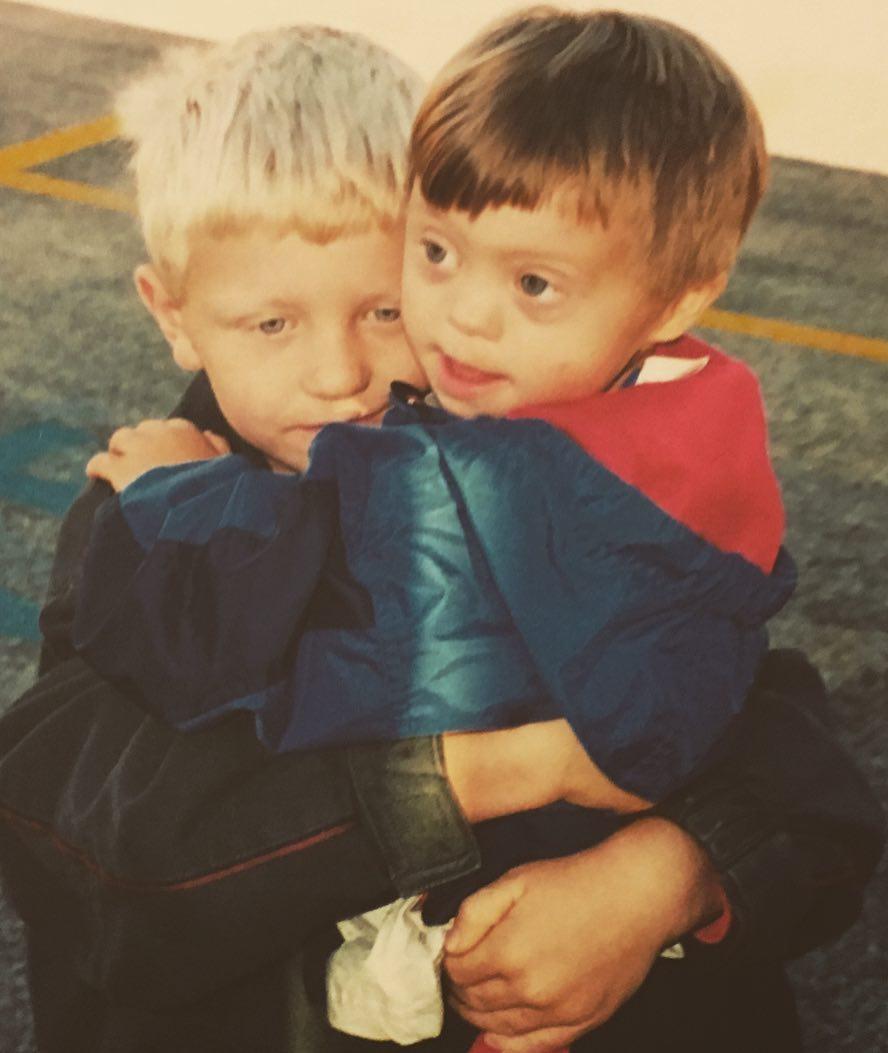 Will said that the idea for the video was almost how he proposed to his fiancée. But since that didn't work out, he used the plan to ask Henry to be his best man, and it worked great. "He loves metal detecting so I knew this was a no-brainer and he had no clue it was coming," Will said.
The response to the video has been immensely positive. It's such a wonderful moment to witness. Even if you don't know Will and Henry, you know brotherly love when you see it.
So many people commented on how much they enjoyed watching the video. It truly warms hearts everywhere. "I absolutely LOVE this sooooo much!!! Brought the happiest tears to my face EVER!! I wish you any your family all the best life has to offer!!" one person wrote.
"Wow!!! So real and pure," another person wrote. "I hope eight billion people see this and just take this moment in and reflect on what matters in our lives. Best of luck."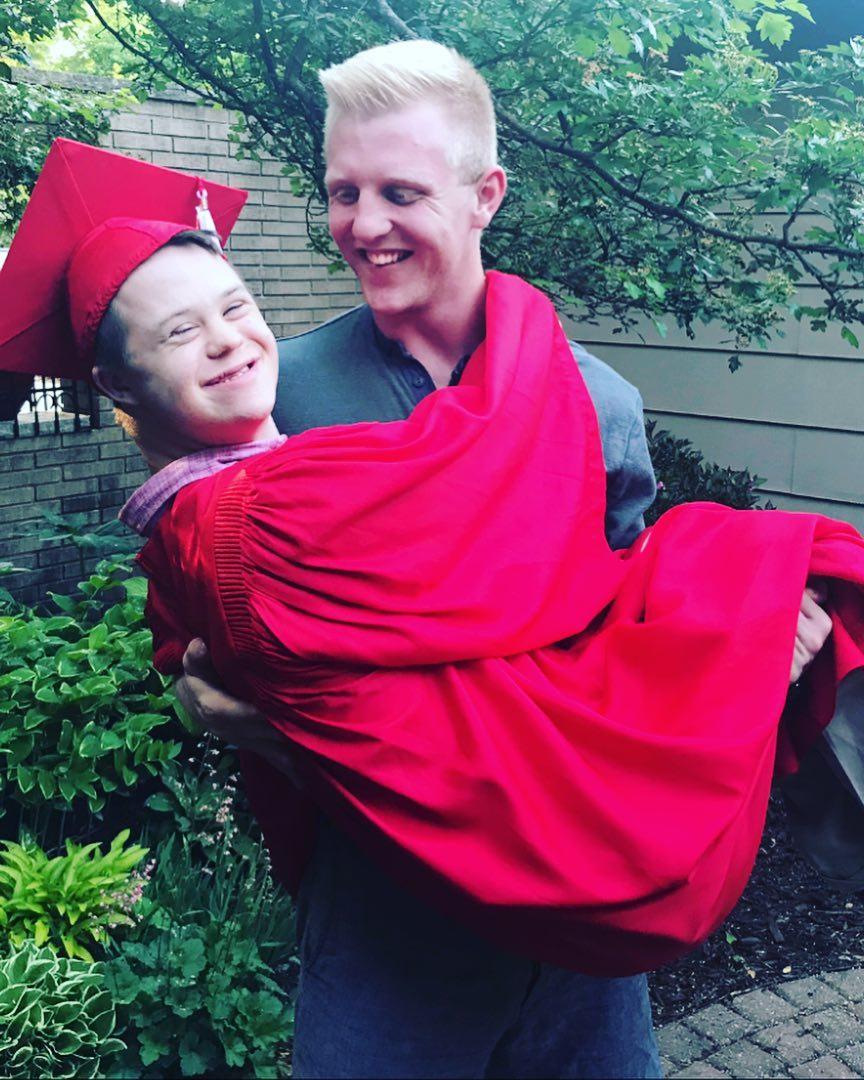 Another wrote, "Omg this is so awesome. Made me cry. His joy is so real you could feel it." It's so true.
Will is set to tie the knot in July of 2021, and Henry is ready to stand by his side the entire time. Will said of Henry, "He has the sweetest soul and has never said a bad word about anyone so it was a no-brainer for him to be my best man."