Manager Jokes With Co-Worker For Dressing Like a "Hobo", Sparks Debate
A viral TikTok clip shows what appears to be an office manager telling one of his employees that he dresses like a hobo for wearing sneakers to work.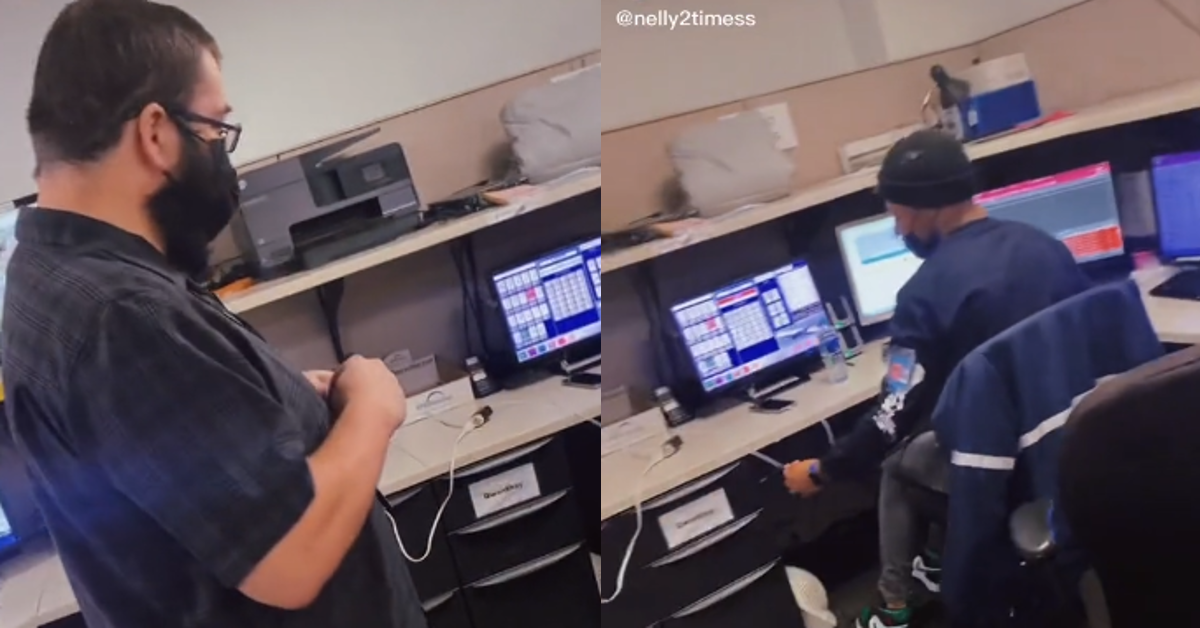 Global response to the COVID-19 pandemic culminated in massive socio-cultural shifts. In addition to being politically weaponized, throngs of industries were forever changed, with some longtime businesses and forms of commerce being wiped out. A significant economic shift occurred, where delivery services of all kinds saw enormous upticks in demand and hence profits.
Article continues below advertisement
Many workplace environments changed forever, as well, where tons of employees who previously weren't allowed to work from home suddenly could.
While there were plenty of companies that realized they could either maintain or increase profits and cut costs by allowing employees to fulfill their duties remotely, there are others that brought folks back to the office.
But even that work atmosphere has changed in many industries: there are tons of corporations that have relaxed dress codes and allowed their employees to rock jeans, sneakers, and t-shirts in office jobs.
However, there are some businesses who apparently aren't about that life, as per evinced in a now-viral TikTok posted by @nelly2timess.
Article continues below advertisement
The clip shows a man wearing a mask in a polo and khakis standing up and looking down at another employee wearing jeans, sneakers, and a sweater; the clothes are clean and fit well.
Article continues below advertisement

As the employee swivels his chair and turns his attention back to the monitors on his desk in what looks like an attempt to return to work, the man standing above him says, "Maybe if you're a hobo, trying to get money off the street."
Article continues below advertisement

The text overlay for the clip reads: "Manager on his ass about dress code."
Many commenters were shocked at the way the manager spoke to the employee, with many stating that there wasn't anything inherently wrong with what he was wearing.
Article continues below advertisement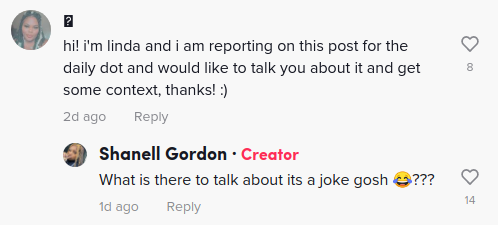 Others pointed out the irony in the boss claiming the employee looked like a "hobo" while wearing Nike sneakers that sell for "$200."
Article continues below advertisement

Others thought it was ironic the manager was criticizing an employee for the way he dressed: "Manager's not in a position to speak about anybody's apparel, looking at him."
Article continues below advertisement

However, in the comments section it was revealed by OP that the manager was referring to the employee's ripped jeans and he was joking during the entire exchange. @nelly2timess wrote: "To everyone in the comments, he was referring to his ripped jeans but it was a joke!"
Article continues below advertisement

Other TikTokers cautioned against folks posting content like this, writing: "Y'all gotta be careful what you post ! Right now 10k internet sleuths out there finding that manager and picking apart his life…"