Weirdly Enough, 'The Simpsons' Have Been Politically Active for a While
Marge Simpson recently called out President Trump's campaign advisor Jenna Ellis, years after she first called out former first lady Barbara Bush.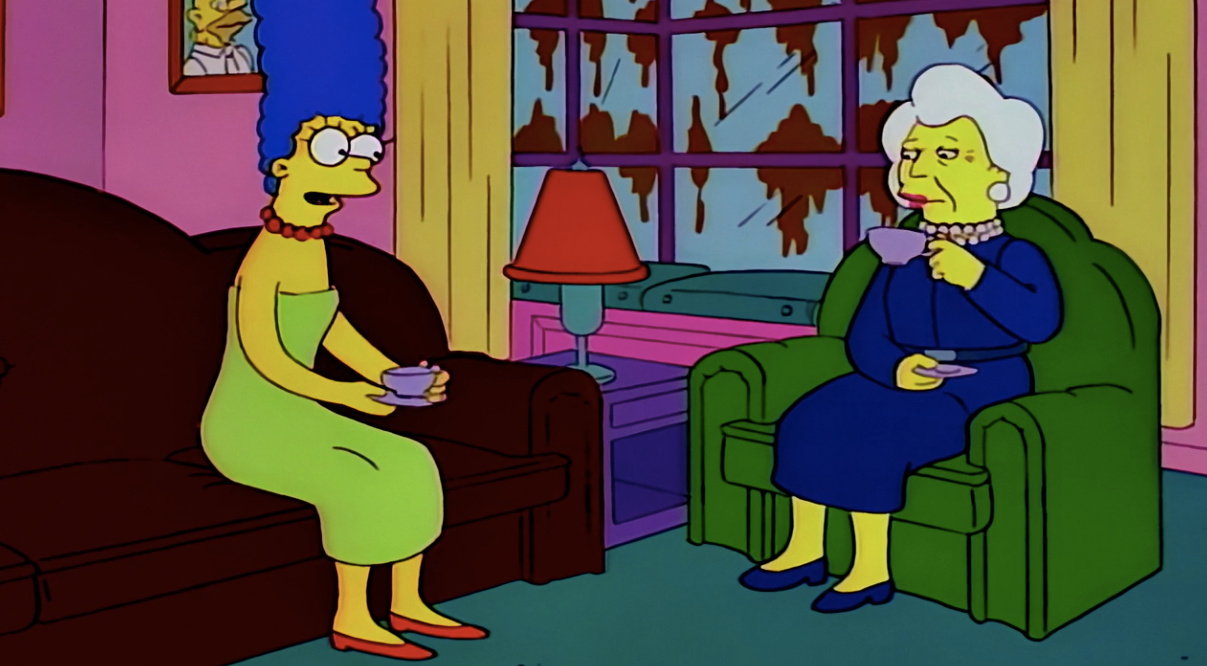 Bet you didn't see Marge Simpson entering into the political discussion coming, did you? Following a tweet by President Trump's campaign advisor Jenna Ellis comparing vice presidential candidate Kamala Harris' voice to Marge Simpson's, The Simpsons issued a video of Marge addressing the statement.
Article continues below advertisement
"I usually don't get into politics, but the president's senior advisor Jenna Ellis just said Kamala Harris sounds like me. Lisa says she doesn't mean it as a compliment," the beloved character said. "If that's so, as an ordinary suburban housewife, I'm starting to feel a little disrespected. I teach my children not to name call, Jenna. I was gonna say I'm pissed off, but I'm afraid they'd bleep it."
Article continues below advertisement
People were quick to note that the video was not just an address to Ellis, but also to Trump. On multiple occasions, he has tweeted out about the "suburban housewife." When he shared a New York Post piece calling presidential candidate Joe Biden's plan for suburbs "disastrous," Trump wrote, "The Suburban Housewives of America must read this article. Biden will destroy your neighborhood and your American Dream. I will preserve it, and make it even better!"
He was called out immediately for the sexist implications that all suburban women are housewives and that he seems to believe that women should simply be defined by being wives and mothers, rather than, you know, as their own individual person.
Article continues below advertisement
He doubled down on the tweet with one that was not only sexist but racist, writing on Aug. 12, "The 'suburban housewife' will be voting for me. They want safety & are thrilled that I ended the long running program where low income housing would invade their neighborhood. Biden would reinstall it, in a bigger form, with Corey Booker in charge!"
The tweet was called out for being "a racist dog whistle about white women being scared of black men invading their neighborhoods and threatening their safety." And it certainly seemed that Marge Simpson agreed.
Strangely enough, this is not the first time that Marge has gotten involved in political debates, particularly against conservatives. Though last time her debater was former first lady Barbara Bush.
Article continues below advertisement
Barbara Bush insulted Marge Simpson in the 1990s — and Marge clapped back.
In 1990, Bush told People that The Simpsons was "the dumbest thing I'd ever seen." In response, The Simpsons' writers wrote a letter as Marge to the first lady.
"I recently read your criticism of my family. I was deeply hurt. Heaven knows we're far from perfect and, if truth be known, maybe just a wee bit short of normal; but as Dr. Seuss says, 'a person is a person,'" Marge wrote.
Article continues below advertisement
"I try to teach my children Bart, Lisa, and even little Maggie, always to give somebody the benefit of the doubt and not talk badly about them, even if they're rich. It's hard to get them to understand this advice when the very First Lady in the country calls us not only dumb, but "the dumbest thing" she ever saw. Ma'am, if we're the dumbest thing you ever saw, Washington must be a good deal different than what they teach me at the current events group at the church," she continued.
She concluded with, "I always believed in my heart that we had a great deal in common. Each of us living our lives to serve an exceptional man. I hope there is some way out of this controversy. I thought, perhaps, it would be a good start to just speak my mind."
Article continues below advertisement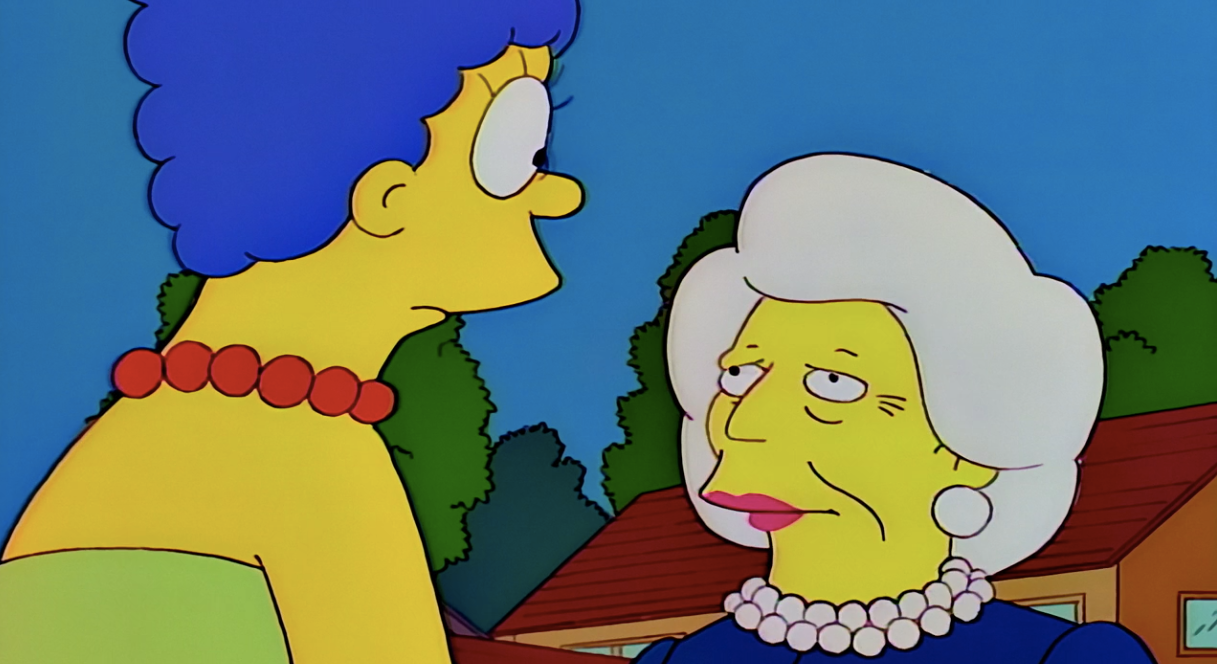 Unlike Ellis, who doubled down on her message by suggesting that the fictional character would "vote Democrat... by mail," alluding to the popular conservative talking point that mail-in ballots are fraudulent, despite information proving the opposite, Bush took the criticism in stride. She even wrote Marge back.
Article continues below advertisement
"How kind of you to write. I'm glad you spoke your mind; I foolishly didn't know you had one," she joked. "I am looking at a picture of you, depicted on a plastic cup, with your blue hair filled with pink birds peeking out all over. Evidently, you and your charming family — Lisa, Homer, Bart and Maggie — are camping out. It is a nice family scene. Clearly you are setting a good example for the rest of the country. Please forgive a loose tongue."
She concluded with, "P.S. Homer looks like a handsome fella!"
The "feud" would later be referenced in the episode "Two Bad Neighbors."