Maria Menounos on How Her Priorities Changed Since Becoming a Mom (EXCLUSIVE)
In an exclusive interview with 'Distractify,' Maria Menounos opened up about dealing with health issues, motherhood, and more.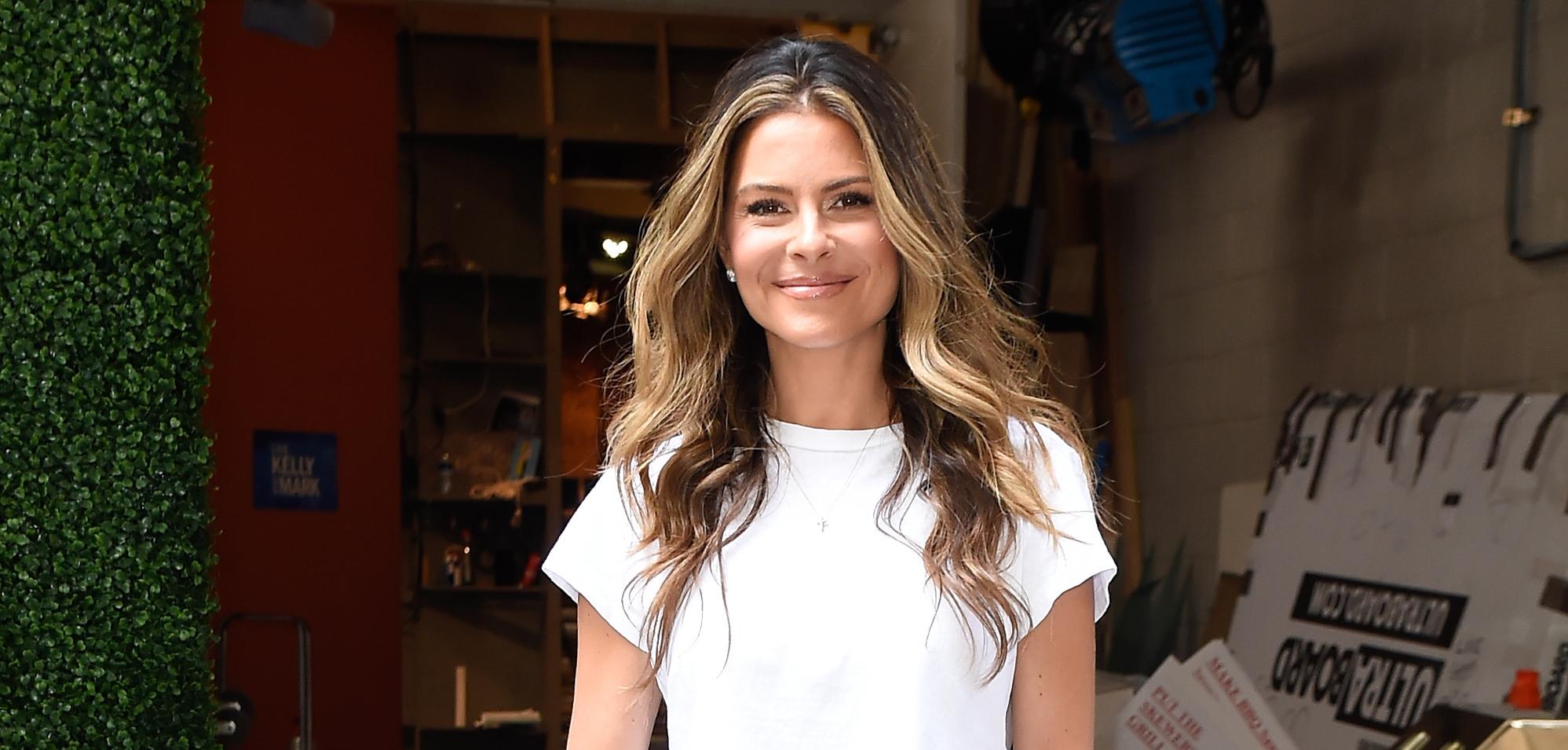 After dealing with ongoing health issues throughout the last few years, Maria Menounos is focused on healing her body as well as her mind. The former E! News correspondent currently hosts a podcast called Heal Squad, in which she interviews health experts and healers about tips to help people improve their physical health, emotional wellness, and spirituality.
Making it her mission to help others heal, Maria partnered with RXBAR to co-create ManifX bars which contain writable wrappers for people to jot down their daily manifestations.
Article continues below advertisement
"I love RXBAR because they take a no BS approach to their ingredients, but also health and wellness, which resonates so much with me and what I do every single day with my show, Heal Squad," Maria said. "So coming together to put these bars together, that can be an accountability partner for you with this customizable label is so cool. And so exciting for me, because what you write down is so important in terms of achieving your goals."
Manifesting one's goals is something Maria strongly believes in, and in an exclusive interview with Distractify, the podcast host opened up about how she manifested being a mom, as well as how parenting has changed her perspective on life, and more.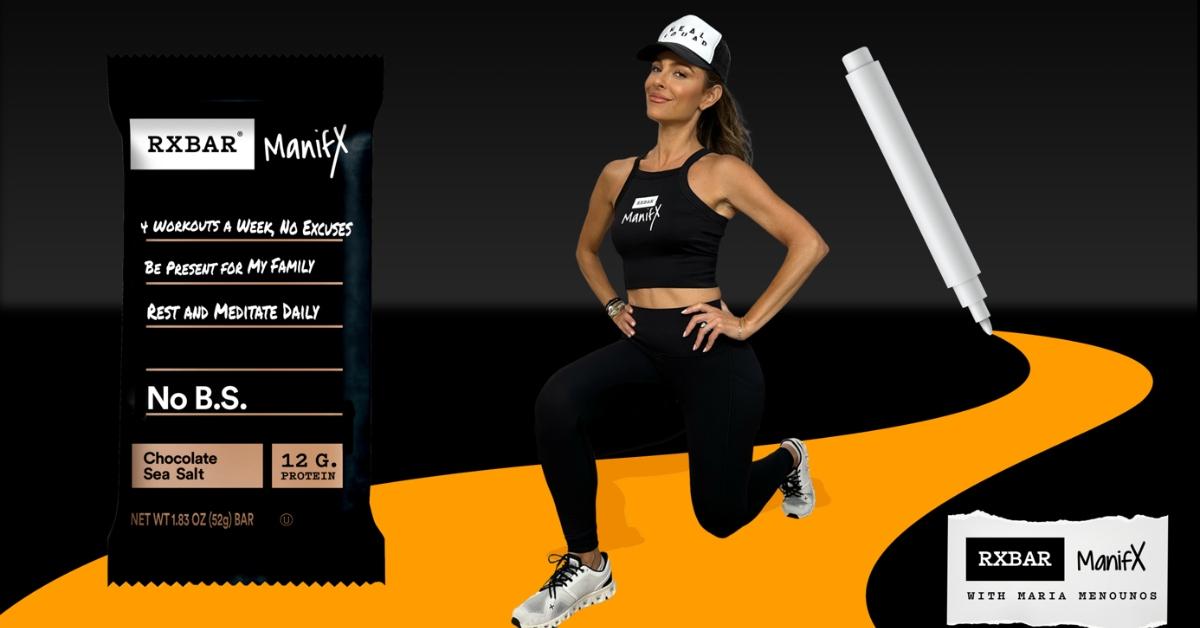 Article continues below advertisement
Maria Menounos talks manifesting motherhood, health, and more.
The journey to motherhood has been a long one for the broadcast journalist. Nearly 10 years ago, Maria underwent IVF treatments due to infertility issues. In 2017, Maria was forced to stop IVF after she was diagnosed with a brain tumor. Following her surgery, Maria and her husband Keven Undergaro opted for the surrogacy route, but it did not work out.
In February 2023, Maria revealed that the couple were expecting their first child together. However, just one month prior the podcast host found out she had Stage 2 pancreatic cancer. Through her health hardships, Maria has found a way to be positive and not let negative thoughts deter her from putting her best foot forward.
"When I was first diagnosed with a pancreas tumor earlier this year, and I thought that was the end, I was in the fetal position on the floor," she said. But the journalist decided to not let another diagnosis get her down and "decided to choose wonder over worry."
Article continues below advertisement
'"I wonder what it's going to be like when the doctor calls me with good news next. I wonder what it's going to be like when I get on the other side of surgery and I'm okay and I'm safe,'" Maria recalled thinking, explaining that she would do things for herself to create a more positive energy. "That's what manifesting is; I'm putting out what I want."
Article continues below advertisement
And Maria has manifested so "many things" for herself, such as being a mom. Though she did reveal that she "vividly remembers having twins" on her vision board, she told us, "I didn't get twins but there was a reason, obviously, for that."
Maria welcomed a baby girl, Athena Alexandra, in July 2023.
"Maybe God thought [Athena], you know, one was enough for me for now," she added.
Article continues below advertisement
Since becoming a mom, Maria feels her "priorities are in a much better place."
"I really was focusing on my health so much these last few years," she continued, "Now, it's not even something I have to focus on. It's a non-negotiable because I need to be healthy for her. I need to be my best for her."
Maria also told us that she's "constantly learning" from her daughter and being a mom has changed her views on life. "She's also changed me in terms of just my priorities, realizing that nothing else matters but her," she said. "Normally I'd like stress and rush and now I realize I have to stay calm for her to feel calm, for her to feel secure."